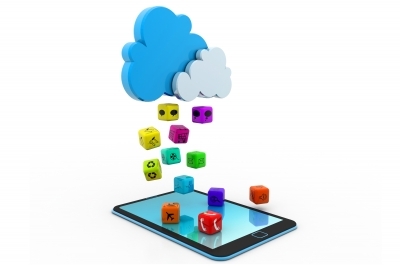 In a world where the "internet of things" is closer to our doorsteps and we can wear devices that monitor our heart rates and sleeping patterns, phones and business communications may seem downright old-fashioned. However, business phone systems are becoming increasingly sophisticated right along with other technology. Here are some telecommunications tech advances you can expect starting in 2014.
The Cloud Will Continue to Rule
An increasing number of business apps will be run in the cloud, allowing companies to do more business without the care and maintenance of on-site servers. The cloud is used for everything from IT services to business communications, allowing even small businesses with limited budgets to have cloud-hosted PBX phone systems that allow enterprise-level services and features without a huge capital investment. As more legacy communications and software systems approach the ends of their life cycles, more functions will shift to the cloud.
BYOD and Wearables in the Workplace
Bring your own device (BYOD) policies are continuing to become more popular in businesses, as organizations realize the many ways that consumer technology can benefit businesses. Network security, of course, must be preserved, but BYOD is allowing workers to be more productive with minimal investment by the companies they work for. BYOD also allows small businesses with hosted PBX phone systems to have reliable, inexpensive communications with employees and clients from anywhere in the world to anywhere else.
Unified Communications and Big Data
Everyone's heard of "big data," which is pretty much exactly what its name says it is. Number crunching power has advanced to the point that huge amounts of unstructured data can now be processed and mined for information that businesses can use to run smarter. Big data gathered from business phone systems can now be used to improve collaboration and productivity, according to Wired. Big data could, for example, tell companies if they are appropriately staffed, and when prospective clients are most likely to answer calls.
Mobile Users Will Have Better Quality Communications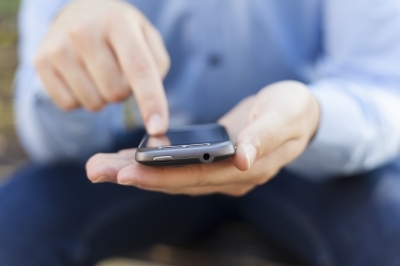 LTE stands for Long Term Evolution, and is sometimes referred to as 4G. It's a standard for wireless communication of data at high speeds. It allows mobile devices to work with larger files at higher speeds, allowing remote work with mobile devices to be much more productive. Today, all major device manufacturers have launched LTE-compatible devices, making remote work with smartphones and tablets a viable option for many companies, with mobile versions of more business software suites now available. Moreover, as LTE networks spread, smartphone users making calls via hosted PBX will experience higher voice quality and service availability.
Business Phone Systems Will Integrate Geographically Dispersed Employees
Outsourcing is believed to have reached its peak a few years ago, according to most experts, and much outsourcing has simply shifted to decentralized and remote staffing. As business phone systems make telecommuting and field work more practical, companies are realizing the benefits of integrating geographically remote staff. Today's organizations can integrate remote workers even if they're on different continents due to advances in cloud computing and business communications technology. Your telecommuter may be working 500 miles away, but clients and customers can call your business number and be connected as if he were in the same building.
It may be hard to believe that telecommunications could become more advanced, but it's happening all the time, from faster networks to cloud apps to the use of big data. If it's time to upgrade your business communications system, 2014 is a great time to do so. Hosted PBX business phone systems like those provided by Nexogy offer the latest in telecommunications technology with low buy-in cost, low total cost of ownership, and advanced features that make doing business easier than ever.
Photo Credits: ddpavumba / freedigitalphotos.net, adamr / freedigitalphotos.net
Topics: business phone systems, business productivity, industry news, mobile applications, telecommuting
About the Author
Carlos Lahrssen is president and CEO of nexogy, as well as founder, president and CEO of LD Telecommunications, Inc., nexogy's parent company. Lahrssen is an industry fan, follower and advocate — stay...
read more