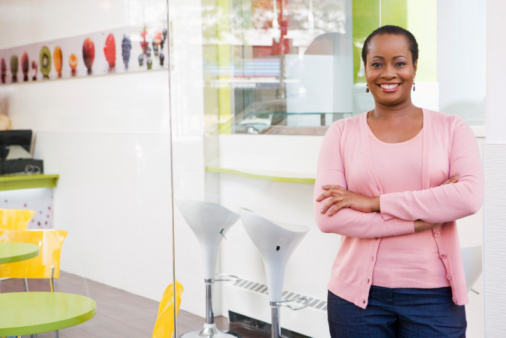 There are plenty of great reasons why so many people start new businesses every year. Owning your own business allows you to direct the culture of your company and make important decisions on how to take your company into the future. Of course, there is risk in starting your own business, but with risk comes the possibility of great rewards.
If you have recently started, or are contemplating starting your own business, you have to do more than choosing your business name, designing a logo, and creating a website. You also have to ensure your business has the essentials of a strong foundation for success. Three of the important essentials in starting a new business are a great phone system, options for funding, and a web presence.
A Great Phone System
In a one- or two-person office, you can get away with a regular landline or your own mobile phone, but it won't take long for this solution to show its weaknesses. Most people don't want their business and personal phone number to be the same, and once you have more than two or three employees, a phone system quickly proves its value to your business.

Today, you can set up a powerful business phone system with very little up-front capital investment. Hosted VoIP solutions offer easy scalability for when your company takes off, and in the meantime offer you great features like find-me / follow-me, mobile integration, voicemail transcription, and conferencing abilities, which can save travel expenses.

Investing in a top quality phone system from the start immediately establishes your business as professional, serious, and committed to customers. And today's hosted phone systems are not only easy to scale up, they're easy to move, so when you expand and move to bigger offices, you can take your phone system with you, with no hassle.

Next step: Contact Nexogy and explore your business phone system options.
Funding Solutions
Many entrepreneurs use personal savings and credit cards to bankroll their new venture. While this may work for, say, a one-person law practice, it can be inadequate for something larger. There are several funding solutions available to today's small business owner.
Microloans

- small loans for businesses that don't qualify for traditional bank financing. From 2010 to 2011, 42% of respondents in a survey by Accion US Network reported that their business income increased as a result of a microloan.

Angel Investors

- often high net worth individuals who want to invest in early rounds of equity raising. This type of investment is extremely hard to get, and angel investors should only be approached after you have a working prototype and have tested your business model.

Crowdfunding

- a popular way to seek funding, but one that doesn't always deliver. Crowdfunding works best with businesses developing innovative products with mass appeal, and it's popular because it offers paid orders up front.

SBA Loans - bank loans guaranteed by the Small Business Administration (SBA). Interest rates are usually lower than non-SBA-guaranteed loans. With SBA backing, you may be approved for loans you might not have received otherwise.


Web Presence
Everyone and their cat has a website these days, but having a web presence is more than setting up a website. Most small businesses set up their website as part of a total web strategy, which includes an e-marketing strategy, and a social media strategy. Many entrepreneurs are finding that having an e-commerce site is essential for establishing their businesses and promoting growth. If you include e-commerce as part of your small business, you must be willing to devote customer service resources to your e-commerce venture, because online or off, great customer service is essential to long term success.
Many small businesses engaged in e-commerce choose to set up a small customer service call center, and this is not as daunting as you may think. Call center systems can be set up as part of your phone system, and don't require massive up-front investment. The best phone systems offer terrific call center features like interactive voice response, customizable hold messages, automated call routing, and integration with customer relationship management (CRM) software. It can be the perfect customer service solution for both e-commerce and traditional sales.
Conclusion
Owning your own business gives you a tremendous sense of pride based on having built something successful for yourself. Let
Nexogy
show you how an advanced, hosted phone system can help your company compete effectively, keep employees happy, and provide customer service that sets you apart from your competition.
Next step:
Contact Nexogy
and explore your business phone system options.
Carlos Lahrssen is president of Nexogy.
Topics: business phone systems
About the Author
Carlos Lahrssen is president and CEO of nexogy, as well as founder, president and CEO of LD Telecommunications, Inc., nexogy's parent company. Lahrssen is an industry fan, follower and advocate — stay...
read more