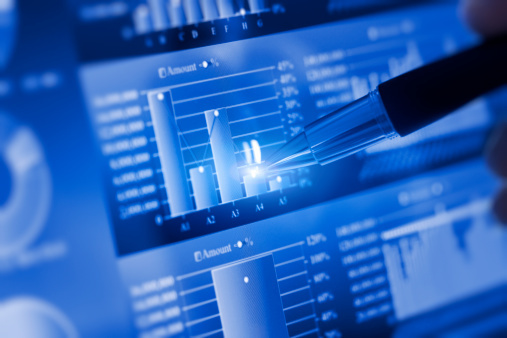 IP phone systems aren't new or exotic. Voice over Internet protocol (VoIP) phone systems have been around for almost 20 years, and the building blocks for VoIP technology go back even further. Several factors are coming together that are causing VoIP to become the telecommunications standard. Part of it is economic: companies with analog phone systems reaching their end of life have found that replacing them with IP phone systems makes sense economically.
Additionally, setup is faster, equipment is less expensive, and with today's hosted IP phone systems, you don't need professional technicians to disrupt office operations while the new system is installed. Moreover, calls themselves are much less expensive. IP phone systems generally include long distance in the flat monthly rate, and low-cost international calling is also included in some systems. Still, there are some misconceptions about IP phone systems that have been thoroughly debunked. Here are three important things you may not know about IP phone systems.

1. Sound Quality Is Outstanding

Some people believe IP phone systems have lower call quality than analog systems. While analog systems do have great call quality, because IP phone systems are digital, they are actually able to provide higher sound quality than analog phones. Some systems today offer "HD Voice" quality that is amazingly clear. If you hear interference during a VoIP phone call, it is due to the network on which the call is placed, and generally means there is insufficient bandwidth. Providers of IP phone systems evaluate your broadband connection before installing a system, so if an upgrade in broadband strength is required, it can be done beforehand and you'll never experience problems with call quality.

Next step: Contact Nexogy and learn how IP phone systems help your business grow.

2. Messages Can Be Delivered in Several Formats

Have you ever waited on an important voicemail message, only to receive it in an environment where listening to messages was impossible or impolite? Top IP phone systems offer visual voicemail, which automatically transcribes voicemail messages and delivers them as text messages or email messages. If you receive an important voicemail message while you're on a noisy train platform or in a meeting, you can read your voicemail rather than listening to it. And the voice files are attached so you can listen at your convenience. Visual voicemail is a terrific feature for ensuring messages get through to recipients as quickly as possible.

3. Businesses Now Prefer IP Phone Systems Over Analog Phone Networks

According to Infonetics Research, the global market for IP phone systems services was worth $63 billion in 2012 - a 9% increase from 2011. In particular, hosted IP phone systems, where the hardware running the systems is located in the cloud and services delivered over the Internet, grew the most from 2011 to 2012 among IP phone systems. By 2017, the combined business and residential market for IP phone systems is expected to be worth nearly $83 billion.
And it's not just new telecommunications providers embracing IP phone systems. In November 2012, old-guard telecommunications giant AT&T announced that it would spend $14 billion on IP-based upgrades to cover 99% of its existing phone networks. In other words, AT&T is almost completely replacing its traditional telephone network, and expects to do so by the end of 2015.
Your Business Telecommunications System

If your small business relies on employee mobile phones or on an antiquated analog phone system, you owe it to yourself to explore IP phone systems. Not only can you quickly deploy a phone system with enterprise level features, you can seamlessly tie the system together with employee mobile devices so they don't have to give out personal numbers, and are able to make low-cost calls using the company network.

One of the best steps you can take in turning your startup into an established business is providing your workforce with a hosted IP phone system. You'll enjoy features like call routing, ring groups, and auto-attendant, as well as terrific time and money savers like video conferencing. The right IP phone system ties your business together and makes communicating with customers and clients easier, more efficient, and less expensive.

Nexogy is a leading provider of IP phone systems that can be customized to your specific needs, including the need for a low-cost, quick-setup call center solution. Let Nexogy show you how a hosted IP phone system makes your business more productive, efficient, and competitive.

Next step: Contact Nexogy and learn how IP phone systems help your business grow.
Carlos Lahrssen is president of Nexogy.
Topics: business phone systems
About the Author
Carlos Lahrssen is president and CEO of nexogy, as well as founder, president and CEO of LD Telecommunications, Inc., nexogy's parent company. Lahrssen is an industry fan, follower and advocate — stay...
read more