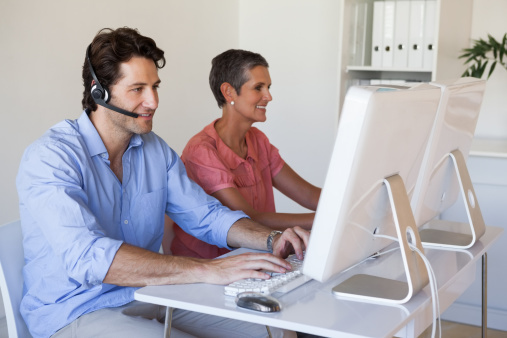 Cloud phones have brought new technologies into the mainstream and have updated and improved existing technologies. The result is that phone services that were previously only affordable for major enterprises are now available to businesses with much smaller budgets.


The reason for the democratization of advanced phone services is the efficiency cloud phones offer. Rather than using the legacy copper wire network, calls are routed over the internet, making them much less expensive. Web technology also allows for convenience features that can substantially improve productivity and efficiency.

Here are 4 business innovations that cloud phones make possible for businesses of all sizes and types:

1. An Affordable Call Center
It used to be that businesses wouldn't bother with a call center unless they could afford to take advantage of economies of scale, or were willing to outsource call center services to someone who had the infrastructure. The call center is no longer prohibitively expensive, nor is it necessary to have a huge call center to make it worthwhile economically. Cloud phones allow creation of call centers of any size, that can scale up or down quickly and easily. You don't have to pay for infrastructure you don't use just in case you may need it later. Now small businesses can set up their own call centers and compete better with large enterprises by offering improved customer service.


2. Telecommuting
If your business communications system is based on cloud phones, telecommuting suddenly becomes more reasonable and doable. This can be an enormous advantage in many situations. Suppose you want to hire a particularly talented individual, but they don't want to relocate to your city. With cloud phones, you can set that person up with a home office and access the talent you need, without making them relocate. Their business number is part of your phone network. To outsiders, it's as if that person is in the office at your location. Other businesses may use telecommuters to operate their call centers, which can be terrific for reducing staff turnover, because telecommuters tend to stay with their call center jobs longer.

Next step: Contact Nexogy and let us show you how cloud phones can transform business.


3. Easy Scaling for Seasonal Businesses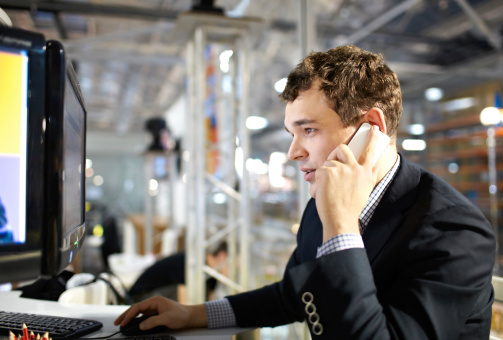 If you run a vacation resort or a Christmas tree farm, you want to be more than ready for the seasonal influx of business. But with old communications systems, you might have to pay for equipment and infrastructure that sat unused for months out of the year.
Cloud phones do away with this problem. You can scale your business phone system up almost instantly, only paying for the lines you actually need. And you don't have to have technicians run phone lines first either. When your peak season ends, you can scale your phone system back down and reduce expenses for the remainder of the year.
4. Automation to Improve Customer Service
Automated call routing is a popular feature with cloud phones. To avoid frustrated callers and cut down on voicemail messages, automated call routing lets you set up rules for how calls are routed if the first extension is busy or unavailable. Calls automatically proceed through a list of numbers until they reach someone. Only when no one is available do calls go to voicemail. What's more, cloud phones allow you to place and receive business calls from other devices, including mobile phones. Says Carlos Lahrssen, President and CEO of Nexogy, "The ability to dial out to a customer or vendor, presenting your office caller ID, record the call, account for the call, transfer, conference-in, etc. as if you were sitting at your desk is definitely a feature that a traditional, legacy telephone line won't be able to provide."


Conclusion
Your biggest business innovations may not happen through the Internet of Things, or wearable technology, but through cloud phones. Cloud phones can transform a workable, but clunky communications system into an efficient, effective system that gives you tremendous flexibility at a far more affordable price point than old generation PBX systems. At Nexogy, we help companies just like yours create the perfect communications system using cloud phones and high speed internet technology, and we would love to discuss the many possibilities with you.

Next step: Contact Nexogy and let us show you how cloud phones can transform business.



Carlos Lahrssen is president of Nexogy.

Topics: business phone systems
About the Author
Carlos Lahrssen is president and CEO of nexogy, as well as founder, president and CEO of LD Telecommunications, Inc., nexogy's parent company. Lahrssen is an industry fan, follower and advocate — stay...
read more