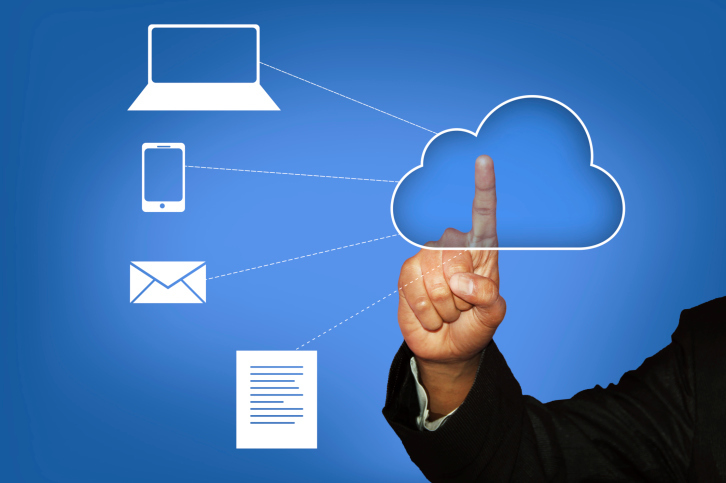 IP phone systems have the capability to integrate smartphones into the system, either as the main phone or as a place to have business calls forwarded. Using smartphones in a business phone system can be convenient, but there are some considerations that need to be addressed.
1) Smartphones Add Flexibility
The main advantage of using smartphones in business phone systems is the mobility they provide. Employees can work from home or travel and still be connected to the phone system. Customers and co-workers can reach employees at the regular business number when call forwarding features are used, and employees have access to features of the phone system that can be used remotely.

Cost can be a factor in the use of smartphone use, if the company provides the smartphones. Data costs can be prohibitive compared to simpler mobile phones. For most smaller companies, though, employees use their own devices, which is more convenient for them and keeps costs to the company low.

Next step: Contact Nexogy to find out how your business can integrate smartphones into a comprehensive phone system.


2) Security Concerns
The main concern of employees using their own personal devices for business purposes is security. What if an employee's phone is hacked? Will the business's data be compromised? Business phone systems deal with these security concerns by using apps that require a unique log in and password to access the business phone system on the smartphone.

Apps can use wi-fi where available, but they may also use cellular data when wi-fi is not available. The cost of cellular data varies by contract, but is an issue that must be addressed by businesses whose employees are using their personal smartphones for work.


3) Work Distractions
When using smartphones for business, all of an employee's personal apps, email and other data is at arm's reach. Will the work get done effectively? Will the employee be unreachable when needed due to personal use of the phone? These concerns are worth considering when deciding whether to integrate personal smartphones into a business phone system.

To prevent work distractions, it may be helpful to educate employees on the phone system features that allow businesses to track all calls within the system. This will provide accountability and prevent unpleasant surprises and hopefully restrain employees from neglecting work responsibilities.


4) Overcoming Drawbacks
Although there are drawbacks to allowing personal smartphones to be integrated into the business phone system, the features of the system are set up to overcome many of these potential problems. In addition to security features that help prevent company data from being accessed and tracking features to discourage employees to allow the personal to infringe on the professional, IP phone systems are set up to take care of every business's needs, whether mobile or office-based.

All in all, the benefits of being able to use smartphones in a business phone system outweigh the drawbacks in most instances. The whole idea of using phones is to communicate, and the ability of smartphones to foster communication across distances no matter where someone is located gives smartphones a tremendous advantage, even if there is sometimes slightly less control than with business phones only.

Next Step: Nexogy offers state-of-the-art phone systems that provide all the features companies need to make sure their data remains secure and their employees are focused while away from the office. Contact them today to find out how their products and services can benefit you.

Carlos Lahrssen is president of Nexogy.
Sources:
Adding Personal Phones to Business Phone Systems
http://www.nexogy.com/blog/adding-personal-phones-to-business-phone-systems
Disadvantages of Smart Phones
http://smallbusiness.chron.com/disadvantages-smart-phones-54076.html
Advantages and Disadvantages of Mobile Phones: The Smartphone Generation
https://www.udemy.com/blog/advantages-and-disadvantages-of-mobile-phones/
Running a Business With Smartphones Works For Some SMBs
http://www.techrepublic.com/blog/smartphones/running-a-business-with-smartphones-works-for-some-smbs/
Topics: business phone systems
About the Author
Carlos Lahrssen is president and CEO of nexogy, as well as founder, president and CEO of LD Telecommunications, Inc., nexogy's parent company. Lahrssen is an industry fan, follower and advocate — stay...
read more