Business happens everywhere. In fact, for many people, "offices" are more abstract concepts than actual locations with furniture, doors, and workstations. Today's savviest businesses accommodate the needs of mobile workers with hosted VoIP phone systems that provide a professional interface for customers and clients while giving their workforce the flexibility to be productive wherever their work takes them. Here are 5 places that can turn into "offices" with the right hosted VoIP system. All your workers need are mobile devices and broadband.
1. The Great Outdoors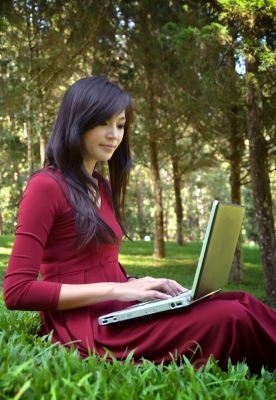 Japanese researchers have demonstrated that spending time outdoors improves a person's immune system. In fact, urban dwellers in Japan leaving the city for the day to engage in "shinrinyoku" or "forest bathing" is a popular pastime.
Working outdoors depends on the weather, and often depends on being somewhere there's Wi-Fi. Fortunately, many public parks offer free Wi-Fi, making a city park a terrific alternative to a home office on a nice day. In fact, in San Francisco, one of the most climate-friendly cities, Google pledged two years of free Wi-Fi for the city's 31 parks, playgrounds, plazas, and recreation centers that could be ready by spring 2014. Check city websites for parks with free Wi-Fi if you're looking for a place to work outdoors in your area. However, most companies offering hosted VoIP systems have mobile applications that will use your existing 3G/4G or LTE internet connection.
2. Co-Working Spaces
Co-working spaces are an alternative to working at home (or in a hotel room for long business travel stays), and have a look and feel that's similar to an office. Co-working spaces have desks, cubicles or offices, and generally offer perks like a kitchen, coffee, printing, copying, and other basic business services. They are equipped with Wi-Fi, which allows your remote workers to make low-cost calls using your hosted VoIP system and to attend conference calls and online meetings conveniently.
3. Cafés
The coffee shop is the clichéd "office" for many programmers, web developers, and writers, and it's a cliché for a reason. While occupying a four-person table with a laptop and work devices during the lunchtime crunch is rude, there are many establishments, chain and independent, that welcome workers who need Wi-Fi. Just be polite, order something, and tip well. Ordinary goodwill goes a long way toward keeping these spaces friendly toward those working away from the office.
Many of the most popular fast food restaurants also offer free Wi-Fi. And if your workers need to call the office back home for an update, they can make very inexpensive VoIP calls using your hosted VoIP system and the Wi-Fi offered at these places. They will always show up their work number as caller ID keeping customers professionally engaged.
4. Libraries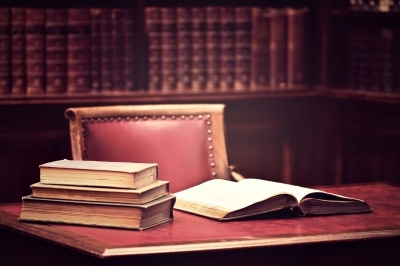 Public libraries for the most part welcome workers who need a quiet place to get things done. Most have free Wi-Fi, and many offer free or low-cost meeting rooms that offer privacy and a space to talk to clients and customers in a friendly environment.
While participating in a conference call may not work in a quiet venue like a public library, these facilities make excellent spaces to sit down and get through a bunch of spreadsheets or travel records that need to be updated. If a library offers enclosed meeting rooms, however, making VoIP calls or conferencing with workers at the home office may be perfectly acceptable. Just ask up front to find out what their policies are.
5. Museums
Believe it or not, many museums offer Wi-Fi, usually in spaces like cafes, lobbies, and plazas. When you have a few simple tasks you can take care of on your tablet or phone, museums offer beautiful surroundings and excellent people-watching. Several of the Smithsonian locations in Washington, DC have cafes with free Wi-Fi, where you can catch up on emails or return a few business calls using your company's hosted VoIP system. The British Museum in London and the Getty Museum in Los Angeles are two other major museums offering free Wi-Fi. While they aren't ideal for an afternoon of hard work, taking care of a few business tasks after enjoying the exhibits can be an efficient way to combine recreation and business.
Today's workforce is mobile and connected, and technology allows them to take care of business just about anywhere. When your company has a hosted VoIP phone system, you empower your workers to be productive wherever they are. And if you have telecommuters or workers who spend a lot of time on the road, your hosted VoIP system lets them attend to business with inexpensive long distance and international calls, and allows customers and clients to reach them easily. Nexogy offers hosted VoIP phone systems for business, with systems tailored to each business's unique needs and wants. Click to learn more.
Photo Credits: anankkml / freedigitalphotos.net, Serge Bertasius Photography / freedigitalphotos.net
Topics: business phone systems, unified communications, business productivity, online meetings, videoconferencing, telecommuting
About the Author
Carlos Lahrssen is president and CEO of nexogy, as well as founder, president and CEO of LD Telecommunications, Inc., nexogy's parent company. Lahrssen is an industry fan, follower and advocate — stay...
read more