Posted on Sat, Feb 8, 2014 @ 03:52 PM by Juan Canto
Before discussing the benefits of the cloud-based PBX phone system, it's important to understand the terminology. PBX stands for private branch exchange, and it originally referred to business phone systems with local lines between employees plus a certain number of external lines. Traditional PBX includes a "trunk" of multiple lines and an optional console or switchboard.
The hosted (or cloud-based) PBX phone system delivers the functions of the PBX system as a service, over broadband internet. Companies using a hosted PBX phone system may rent or buy the phones that employees use. Hosted PBX allows a single number to represent the entire organization, even if the organization is widely distributed geographically. With hosted PBX, employees can access the network using a variety of telecommunications devices, including mobile phones. Here are 5 benefits of a cloud-based PBX phone system.
1. Hosted PBX Phone Systems Save Companies Money
Traditional PBX phone systems were expensive. Installation was labor-intensive and involved the placement of physical wires throughout an organization. This is eliminated with hosted PBX phone systems, and with many systems, the only up-front capital expenditure is for the actual phones employees will use. With traditional PBX, companies had to estimate usage long term and ensure enough lines were installed to accommodate growth, which meant paying for lines (and maintenance on them) that went unused. With cloud-based PBX, setup and programming costs are far less, and companies only pay for the lines they need at the time.

2. Hosted PBX Phone Systems Scale Easily
A cloud-based PBX phone system helps companies avoid paying for installation of lines that may or may not be used in the future. Hosted PBX systems are easy to scale up or down. Your phone system can grow one seat at a time, or 100 seats at a time. Adding lines to a hosted PBX phone system is quick and easy, and can often be done through a web portal. This is true even if you open an office in a different location, because the hosted phones you add become part of your existing system. If you hire remote or telecommuting employees, you can install a "seat" on your network on their mobile phone or in their home office. Rather than taking days to add new users, hosted PBX allows adding users in a matter of hours.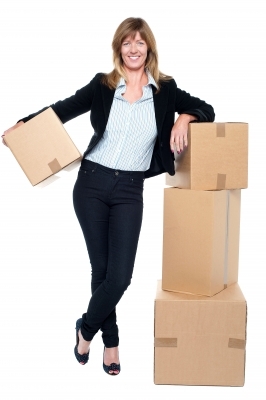 3. Moves and Reconfigurations Are Much Simpler with Hosted PBX Systems
Moving office with a traditional PBX system was fraught with complication and could take a long time. But with a cloud-based PBX phone system, your phone system and its features are hosted in the cloud, so there's no on-site management. Moving office, adding, or subtracting users can be administered remotely through a web portal, and rather than wait for the service provider's truck to arrive, you simply pack up the phones and take them with you. Connect once your new broadband system is up, and you're ready to go. As you might imagine, moving a hosted PBX phone system is much less expensive than moving traditional PBX, keeping your total cost of ownership far lower.

4. Hosted PBX Phone Systems Are Feature-Rich
The standard features you expect from traditional PBX systems, like call waiting, conference calling, and caller ID are all standard on hosted PBX systems, and hosted PBX systems have many more features, including auto-attendant, find me / follow me, calling groups, call screening, voicemail to email transcription, and many more. Changing features through a web portal is easy, too. Your company may have multiple branches in different locations, but your hosted PBX phone system works as if everyone is gathered in one place.
5. Hosted PBX Phone Systems Have Superior Reliability
Convenience, cost, and features wouldn't mean much if hosted PBX phone systems weren't reliable, but they are extremely reliable. Have you ever worked where a traditional PBX system failed? It may have taken days for the system to be up and running again - days when your competitors were busy scooping your clients. Cloud-based PBX phone systems are run from the cloud sometimes with geographic redundancy, so if an active server goes down, the system is instantly connected to a working site. This change can happen so quickly, your business may not even notice. Furthermore, you don't need an IT expert on staff to maintain your hosted PBX system. If there's a problem, the provider takes care of it at their location, providing continual service.
There's simply no reason to put up with the expense and time involved with traditional PBX when you get more features, great reliability, and easy scalability with cloud-based PBX phone systems.
Nexogy
provides hosted PBX phone systems tailored to individual business's needs, saving them money and time that businesses can then devote to doing what they do best.
Photo Credits: adamr / freedigitalphotos.net, stockimages / freedigitalphotos.net
Topics: hosted VoIP, business phone systems
About the Author
Juan Canto is CFO for nexogy and LD Telecommunications, Inc., nexogy's parent company. Canto has been serving as CFO since 2000, and specializes in commercial and corporate banking, as well as U.S. cr...
read more