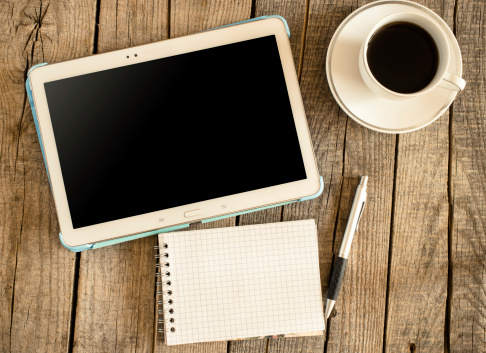 Many if not most professions are no longer tied to office cubicles and desks. In fact most office tasks can be accomplished from any number of locations if workers have mobile office capability.

The typical mobile office requires the following hardware:

A laptop computer or tablet

A mobile phone

Chargers for all devices


A mobile office should have the following capabilities:
Mobile internet using a Wi-Fi hub

File synchronization using Dropbox or something similar

Online office tools like Freshbooks or online timekeeping software

When your business phone system supports mobile office capability, you enjoy the great savings and features of a VoIP business phone system and untether your workers from their offices so they can be productive anywhere. Following are 5 examples of how mobile office flexibility makes business better.
1. Your Field Service Engineer Can't Make it Back in Time for a Meeting
Your field service engineer spent most of the day on an installation that ended up taking much longer than expected, and there's no way she'll make it back to the office in time for the 3 p.m. monthly staff meeting. When your business phone system connects easily to her mobile phone or tablet, she can "attend" the meeting using video conferencing. Some business phone systems let you set up video conferencing from a simple web interface, so nobody has to miss important meetings.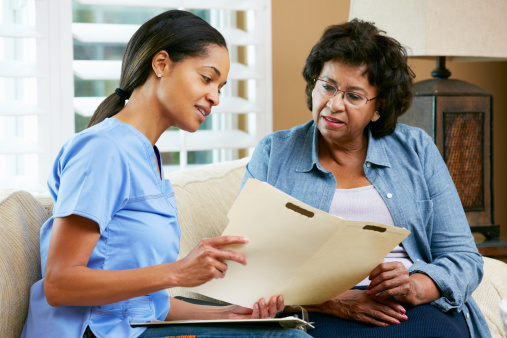 2. The Dispatcher for Your Traveling Healthcare Workers Is Out Sick
The dispatcher for your team of traveling phlebotomists is out sick, so your senior traveling phlebotomist is going to have to make assignments while out on the road. A mobile office system that allows group IM ensures every team member remains in touch at all times. When a request comes in, it can be transmitted to the entire team, and the person closest to the location of the new request can take it, preventing a lot of extra driving and possible duplication of effort.

Next step: Get set up with your own mobile office. Click to get started.
3. You're an Auditor and Need a Document from Your Office
Say you're a software license auditor for a software company, and you're performing an audit a couple hours' drive from your office. In going over license records, you realize you need a document from last year. Fortunately, your company's online backup service has automatically backed up and synchronized all your files across your many devices. You can take your company smartphone and access the document from the backup service, printing it out on the customer's printer or on a portable printer. Your business smartphone has just saved you hours of driving to go pick up the document.

4. Your Event Coordinator Is Working Late and Needs to Submit Invoice Information
It's the last day of the month, and all invoice information needs to be turned in so customers can be billed. But your event coordinator is out at a job and won't be through until after the office closes. With a mobile office, she can submit billing information using her smartphone or tablet. And if you have a question about one of the entries, you can call her and be certain to reach her, because a transcript will automatically be made from your voicemail and will be sent as a text message or email, which she can read without disturbing the wedding she's coordinating.
5. An Important Client Needs to Reach a Particular Sales Rep, Who's Traveling
In the old days, when an important client called and their contact was out of the office, voicemail was the best option. With today's best business phone systems, those critical calls can be automatically forwarded to a worker who is traveling. He may be using his mobile phone 500 miles from the office, but to the client, it's as if he's at his desk as usual. And if your sales rep needs to call the client back, he can do so with his mobile phone by easily accessing the business phone system and make the call at a low cost from anywhere.
At
Nexogy
, we help businesses just like yours manage communications with your mobile workforce, and we can help you do so at a much lower cost than you might expect.
Nexogy
is an integral part of your workforce's mobile office strategy, helping you get work done, satisfy customers, and compete effectively, no matter how big or small your company is.


Carlos Lahrssen is president of Nexogy.

Topics: mobile device management, mobile workforce, business productivity, mobile applications
About the Author
Carlos Lahrssen is president and CEO of nexogy, as well as founder, president and CEO of LD Telecommunications, Inc., nexogy's parent company. Lahrssen is an industry fan, follower and advocate — stay...
read more