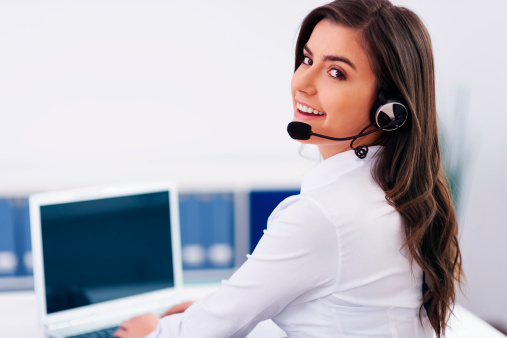 Call centers are often mentally associated with huge companies like cable television providers and computer manufacturers. However, call center systems can benefit businesses in a range of industries, from plumbing to energy to education.
In fact, the call center is being completely rethought in many industries, going from "necessary evil" to an important business asset, since in the information age, call centers are increasingly the main point of contact between companies and customers.
Perhaps because call centers have traditionally been seen as solutions used by large enterprises, a number of myths have grown up around modern call center systems. What was true of yesterday's call center may not be true of today's. Here are 5 myths about modern call center systems, and the facts that debunk them.
1. Call Center Systems Are Time - and Labor-Intensive to Set Up
Twenty years ago, call center systems really did represent a major undertaking, in terms of time, labor, and cost. Trunks had to be installed and lines had to be run, and if a call center needed to be moved or rearranged, major upheaval ensued. All that has changed. Call center systems today can be IP hosted, and that eliminates many of the challenges of setting up a call center. Trunks don't have to be installed, wires don't have to be run throughout the physical space, and it doesn't take a trained telecommunications engineer to set the system up.
2. Landline-Based Call Centers Have More Features than IP Call Centers
The landline call centers of a generation ago were indeed leaders in terms of features. Major call center landline systems included automatic call routing, manager monitoring options, and statistics collection. But today's IP call center systems have an amazing array of features, including all the enterprise-level features that yesterday's landline call centers boasted. IP call centers give call center agents and managers all the tools and features they need to do their work efficiently and keep customers happy.
Next step:
Contact Nexogy
and learn about our call center solutions.
3. If Our Call Center Grows We'll Have to Scrap Our Technology and Start Over
Suppose you turn to IP call center systems to create a small call center, but your business then grows rapidly. Your call center would need to expand as well. Would that mean scrapping your small call center technology and starting over? Not at all. In fact, one of the best features of IP call center systems is their built-in elasticity. You can scale them up or down quickly and easily, with a minimum of disruption. With easy central management, your call center manager can add and remove lines as needed. This is particularly useful for seasonal businesses that need to keep a smaller call center open during non-peak times of the year.
4. Call Centers Are Only Practical for Large Businesses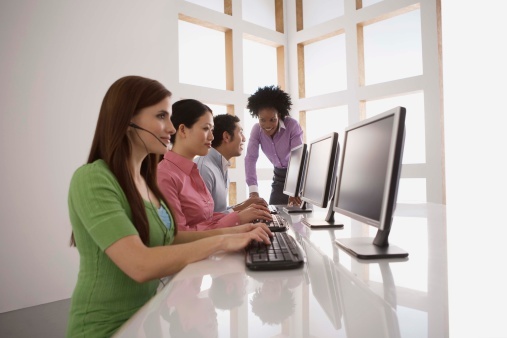 It used to be that call centers were only practical for large businesses, since they represented such a big capital investment. Smaller businesses either had to outsource call center operations or do without. All that has changed with today's call center systems. With IP call center systems, you provide the space and the agents, and your provider takes care of the rest. Rather than the trunk and lines of the old landline call centers, you only need the headsets or handsets your agents will use, and some providers figure these costs into your monthly service fee, for even lower up-front investment.
5. Call Centers Can't Integrate With Business Applications
Call center systems that don't integrate with business applications won't find many takers these days. Business apps like Salesforce increase call center efficiency and are indispensable to most call centers. Many of today's top IP call center systems integrate with other business applications to prevent duplication of effort and allow much better call center service. Check out the latest IP call center systems and you may be astounded at how sophisticated they are.
Call center systems will continue to increase in importance as they become primary points of contact between customers and businesses. They're not just for huge corporations anymore, but are affordable for small businesses as well.
Nexogy
is a leading provider of call center systems for businesses of all sizes.
Nexogy
's IP call center systems offer ease of setup, affordability, central management, business app integration, and all the features call centers need to serve customers and help businesses thrive.
Next step:
Contact Nexogy
and learn about our call center solutions.


Carlos Lahrssen is president of nexogy.
Topics: call center
About the Author
Carlos Lahrssen is president and CEO of nexogy, as well as founder, president and CEO of LD Telecommunications, Inc., nexogy's parent company. Lahrssen is an industry fan, follower and advocate — stay...
read more