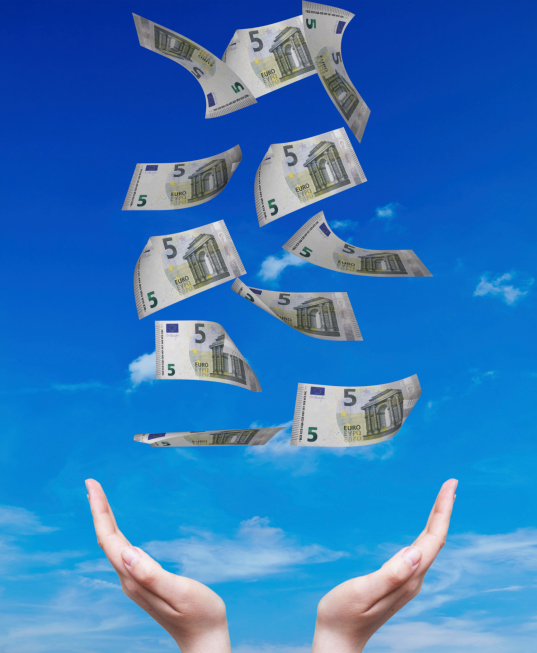 Many businesses have investors who put money into the business in return for a share of the profits. Having investors seems like a win-win situation: businesses get the capital they need to get started or to expand, and investors get a return on their money when the profits start rolling in.

Investments in a business can be riskier than other types of investments, however. Wise investors will want to hear about your business plan and see how your business works before they hand over large sums of money to your care. Having a cloud-based business phone system can be a good way to show investors that your business is well-positioned for growth and success.

Once they know about all the things a cloud phone system can do for a business, investors can't help but love them for so many reasons.
Here are 5 reasons investors love cloud phone systems:
1. Scalability
Investors want your business to have big plans for how it will grow, and cloud phone systems offer scalability that will allow new lines to be added easily and quickly to accommodate rapid growth. Knowing that the business can grow to meet demand in days or weeks rather than months or years will help investors be confident that they are supporting a solid choice.


2. Cost
Cloud phone systems give more features for a much lower cost than legacy systems, making them a great value. Being able to do more with less shows investors that you value their contribution and want to make them the most money possible.


3. Mobility
Being available at your business number on a mobile device ensures investors that you are committed to your business and will do what it takes to get the job done. Even when traveling or taking care of a sick child at home, you can be accessible not only to your investors but to others who help make your business work, including co-workers and clients.

Next step: Contact Nexogy for a cloud phone system that can impress any investor.


4. Versatility
Cloud phone systems allow for many different processes to be utilized on one system, and that system can span multiple locations and include workers located in offices as well as those who work from home. Even a call center made up entirely of telecommuters can be unified into a cohesive whole using the phone system's many features, such as video conferencing, automated call routing, and find me follow me.


5. Productivity
Call routing, automation, and reporting of call statistics are just 3 of the features that make Franchising.com advise readers to switch to cloud phone systems because of improved productivity. Cloud phones streamline many business processes to allow employees to get more done in less time, something investors are sure to see as a positive when it comes to the profitability of your business.

Next step: Contact Nexogy today to make your business investor-ready with an impressive cloud-based phone system.

Carlos Lahrssen is president of Nexogy.


Topics: business phone systems
About the Author
Carlos Lahrssen is president and CEO of nexogy, as well as founder, president and CEO of LD Telecommunications, Inc., nexogy's parent company. Lahrssen is an industry fan, follower and advocate — stay...
read more