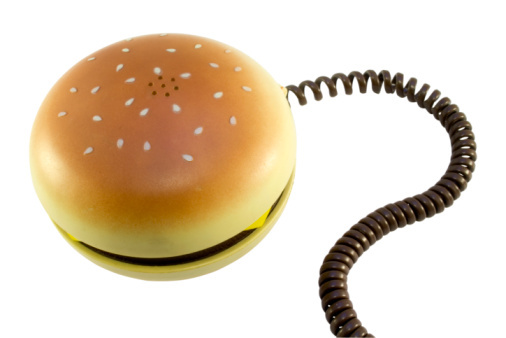 You are quite proud of your team. They are, after all, a group of consummate professionals that you hand-picked, yourself. They have undergone your company's rigorous training program, have been equipped with the latest and greatest telephony equipment, and are ready to represent your company to the world--putting their best foot forward and creating a top-notch image for your brand. You hope.

While a state-of-the-art phone system can direct your clientele to the appropriate department, prevent dropped calls, and enable you to monitor the quality of service, there are some business faux pas that are simply beyond a telephone system's control. Here are some common mistakes and breaches of etiquette that many supposedly consummate professionals are guilty of committing.
1. The Absent or "Wet Noodle" Handshake
When meeting a valued client or potential business contact, it is important to extend a firm and friendly handshake. And, no. Germaphobes are not exempt. A well-executed handshake is imperative when it comes to making a positive first impression. In fact, a study conducted by the
Beckman Institute's Department of Psychology
, found that a handshake does increase the likelihood of a favorable interaction. And, don't sanitize those hands until you are out of sight.
2. Being Unfashionably Late
There is nothing more annoying than being forced to twiddle one's thumbs while waiting for a late arrival to a business meeting. And there is nothing ruder than being habitually late. Being punctual--or better yet, a few minutes early--lets people know that you value their time. Lifehack's "
How to be On Time Every Time
" offers a broad range of tips to serial late arrivals, including setting up for meetings the night before, using a countdown timer, and setting reminders for yourself.
3. Staring at the Screen
Does your mobile device monopolize your conversations, leading you to ignore the person that is in front of you? If so, you are not only thumbing your nose at business etiquette, but you are likely making the clients and business contacts that have taken the time to meet you in person feel slighted. According to a study conducted by the
University of Southern California's Marshall School of Business
, 86% of the full-time working professionals who participated stated that they "think it is inappropriate to answer phone calls during formal meetings." If someone has invested their time, energy, and gas money on meeting with you, pry your eyes away from your device and give your "in the flesh" companion your undivided attention.
Next step
: Contact Nexogy and learn how you can secure your own
business phone system
complete with features that can improve customer service.
4. Failing at Anger Management
No matter how well your company excels at customer service, you will, on occasion, receive phone calls or visits from outraged clients. It is imperative that you learn how to calm the situation--which means biting down hard on your tongue and ignoring the clever quips that spring to your mind, offering them an attentive listening ear, and responding in a soothing and rational tone.
Nexogy's Carlos Lahrssen states that "advanced features such as barge-in, monitor, coaching, and call-recording" can be had at very affordable pricing, which is great news for companies that rely heavily on telephone communications. When dealing with clientele face-to-face, however, you will need to be vigilant about supervising interactions.
5. The Wardrobe Malfunction
Arriving at the office dressed like Captain Sweatpants is not a good idea--even if the dress code does say casual. It is important to select attire that is professional, functional, and appropriate for your line of work. Ensure that your work attire is conducive to work and that you leave your "play clothes" at home. And women are advised against dressing too sexy for work too. A University of Lawrence study revealed that provocative dress can undermine a woman's intelligence and possibly lead to her being passed over for promotions for which she is highly qualified.

It's true that having a modern business phone system is not a guarantee that your team of consummate professionals will conduct themselves properly in all aspects of business, but the phone systems can make it more likely that your team will flawlessly represent your brand on the phone. And that can make a world of difference.

Next step: Contact Nexogy and ask them how they can help your company provide top-notch customer service.
Carlos Lahrssen is president of Nexogy.
Topics: business phone systems
About the Author
Carlos Lahrssen is president and CEO of nexogy, as well as founder, president and CEO of LD Telecommunications, Inc., nexogy's parent company. Lahrssen is an industry fan, follower and advocate — stay...
read more