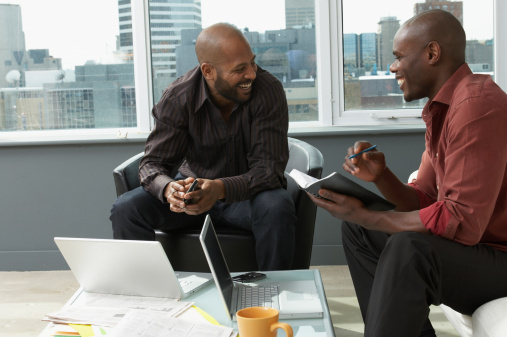 Most of us would be lost without the internet in our personal and professional lives, and even businesses that do all their trade in brick and mortar establishments understand the necessity of a reliable internet connection.
A small startup may try to get by with a residential internet connection at first, but it doesn't take long for this type of connection to demonstrate its weaknesses in a business environment.
High speed internet for business is different from residential internet service. Most businesses - including very small businesses - benefit from internet service designed for the business world. If you run a startup or small business, you owe it to your business to explore all your options for small business high speed internet. Here are 5 things high speed internet for business offers you.
1. Dedicated Internet Connection
Not all business high speed internet providers offer dedicated internet connections, but it's worth seeking out those that do. Providers that oversubscribe their network force users to put up with slow connections and outages. Look for business high speed internet providers that offer dedicated internet connections, where the circuit and bandwidth are for you and your business. Oversubscribed networks can hinder productivity, and your business internet connection should increase productivity.
2. High Upload Speeds as Well as Download Speeds
Your residential internet line probably offers faster downloading than uploading. That's because the typical home user does a lot more downloading than uploading. But in business, it's different. Businesses share huge files, use cloud applications, and often have hosted VoIP phone systems that depend on fast upload speeds. When evaluating business high speed internet providers, look for those that offer symmetric connectivity, where fast download speeds are matched by equally fast upload speeds.
Next step:
Contact Nexogy
and learn how WiMax can answer your high speed connectivity needs.
3. A World of Cloud Applications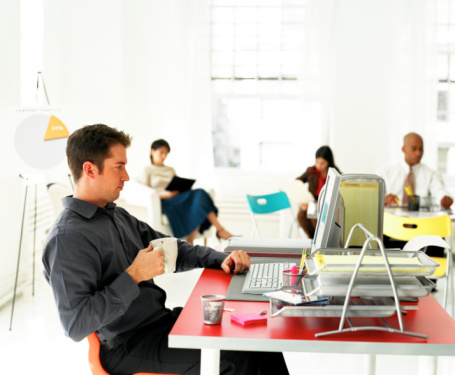 Small businesses have embraced the cloud for an increasing number of business applications. Total cost of ownership is often lower with cloud applications, and these applications scale up easily when your company grows. But enjoying the many benefits of cloud applications for business depends on having a fast, reliable internet connection with fast upload and download speeds. When you have dependable high speed internet for business, your business can take advantage of the many great business apps available as cloud services.
4. Easier Collaboration on Projects
Collaboration with employees in branch offices or working at partner organizations works better when you have a great high speed business internet connection. Not only is sharing of large files easier, you can take advantage of telecommunications services like online conferencing and screen sharing. Collaboration is more important in business today than it ever has been, and high speed internet is the main facilitator for fast, effective collaboration.
5. A Great Foundation for Your Hosted VoIP System
Businesses of all sizes are increasingly turning to hosted VoIP phone systems due to their flexibility, scalability, range of features, and low cost. Hosted phone systems use broadband for call completion and other features, so it's important that your business has sufficient bandwidth and reliability from your business high speed internet provider. With a fast, reliable, dedicated connection, your team can enjoy all the benefits of a hosted phone system with no delays, and with call quality that matches or exceeds copper wire call quality.
Conclusions
Your choice among business high speed internet providers can make a measurable difference to your company's bottom line. Look for a provider that offers dedicated service, symmetric and fast upload and download speeds, and a reputation for reliability. Having a high quality business internet connection makes collaboration easier, opens up a world of online business applications, and provides the best foundation for a feature-rich hosted phone system.
Nexogy
, leading provider of business telecommunications systems, offers
WiMax
, dedicated business internet with high speed, symmetric connectivity. What's more,
Nexogy
can bundle your high speed internet service with hosted phone service so that you save even more every month. You'll enjoy dependability, blazing speeds, and a wide range of telecommunications features.
Next step:
Contact Nexogy
and learn how WiMax can answer your high speed connectivity needs.
Carlos Lahrssen is president of Nexogy.
Topics: business phone systems
About the Author
Carlos Lahrssen is president and CEO of nexogy, as well as founder, president and CEO of LD Telecommunications, Inc., nexogy's parent company. Lahrssen is an industry fan, follower and advocate — stay...
read more