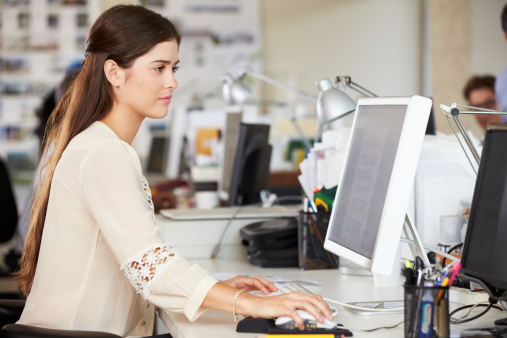 High speed internet for business is no longer a luxury, but a necessity for businesses of every size, including those that don't do e-commerce. Not only does every business need a website, an increasing number of them have social media marketing programs that leverage social media platforms to drive traffic to their websites and raise their online profile.
A residential internet connection simply can't deliver what businesses need. Collaboration and communication are vital to business success today, and businesses of every size need internet services that provide the bandwidth and speed necessary to support them. You have countless choices in business high speed internet providers, and choosing one can be overwhelming.
Here are 5 tips for selecting small business high speed internet:
1. Ask About Bandwidth and Data Caps
Most business high speed internet providers offer several plans, usually distinguished by speed. The more people who will use the connection, and the more applications the connection is expected to support, the more bandwidth you need. Also, the type of uses to which the connection will be put influence how fast your internet connection should be. Transferring of large files, and working with video are two internet-intensive processes that need sufficient bandwidth to work effectively.
You also need to learn if your provider imposes data caps. Under these terms, if you exceed the monthly data transfer limit, your speed may be throttled, or you may have to pay a surcharge. Before choosing a provider, find out if data caps are imposed, what they are, and whether your business's particular usage habits are likely to cause data overages.
2. Learn About Service Level Agreements
Most business high speed internet providers offer service level agreements (SLAs) that explain performance and service terms, including things like up-time guaranteed, guaranteed response time for repairs, and support availability. SLAs generally state what your compensation will be if they fail to live up to the SLA. It's a good idea to read and compare the SLAs of any business internet providers you consider for your small business high speed internet service.
Next step:
Contact Nexogy
and learn about the many great features of WiMax business internet service.
3. What Installation Services and Equipment Are Provided?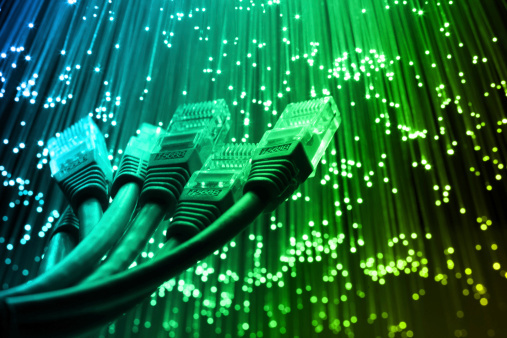 Some providers of high speed internet for business provide just a modem, while others may include equipment like routers and firewalls. This information may not be posted on a provider's website, so be sure to ask. You also need to ask about activation and installation fees. Some providers may waive these fees when you commit to a contract of a certain duration. You should determine who owns the network used to provide your high speed internet for business.
Who owns the cables? Who owns the edge routers and antennas? When the provider owns the network, it has greater control over the services it provides, and is less dependent on third parties when problems arise.
4. Find Out About Upload and Download Speeds
With high speed internet for business, upload speeds are more important than they are with a typical residential connection. Most businesses need symmetric connectivity, which means that fast download speeds are matched by equally fast upload speeds. This is particularly important if your business processes involve sharing of large files, use of cloud business applications, or if your business has a hosted phone system. The level of collaboration and communication expected from today's business means that most small businesses need symmetric connectivity.
5. Learn if Bundling Can Save Your Business Money
Find out if your small business high speed internet provider bundles any other services with their broadband plans. They may include security software, online backup, or access to certain cloud apps. Or they may include bundles with hosted VoIP phone service, which can save you money every month both on internet services and on phone service. Another advantage to bundling hosted VoIP service with your small business high speed internet service is that you can be confident you're installing an internet connection sufficient to run your phone system with high call quality and access to great features and resource-intensive processes.

Nexogy is a leading provider telecommunications services, including WiMax high speed internet for business. Nexogy offers fast, symmetric connectivity over a network they own. Your WiMax internet connection is yours alone, as opposed to the situation with many cable internet providers who require you to share connections and often oversubscribe their networks. And Nexogy offers terrific bundled savings when you combine high speed business broadband with a powerful hosted phone system.
Topics: business phone systems
About the Author
Carlos Lahrssen is president and CEO of nexogy, as well as founder, president and CEO of LD Telecommunications, Inc., nexogy's parent company. Lahrssen is an industry fan, follower and advocate — stay...
read more