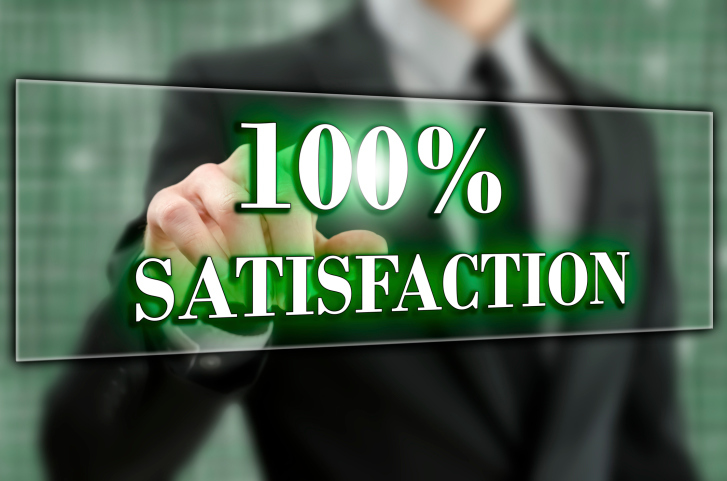 Many businesses have the goal of serving their customers better. Offering better customer service can lead to keeping more of your customers as well as attracting new ones, which will ultimately help the business grow.

IP business phone systems have many features that can assist in serving customers better, providing concrete benefits to the businesses that use them. Here are some ways to serve your customers better:
1.) Provide different options for communicating.
Some customers want to communicate by phone, while others prefer to live chat or instant message. Even video conferencing is possible with IP phones for customers who would like that face-to-face contact. While an IP phone system can't cover all these different ways of communicating, it carries a lower per-user cost than legacy phone systems, which can provide the budgetary wiggle room to enable businesses to set up live chat and instant messaging options.


2.) Access to customer info and interaction history.
CRM software integrates with the IP phone system to provide customer information and contact histories on a customer service rep's computer screen. Having access to that information can help reps understand the customer's needs and perspective. It can also bring the hassle factor for customers way down, since they won't need to explain the same situation all over again each time they are transferred or need to call again.

If your business doesn't have dedicated customer service representatives, but has increasing customer service needs that employees struggle to handle, IP phone systems make it possible for businesses to have a dedicated call center right through the phone system, using on site reps or telecommuters.

Next step: Didn't know Nexogy could get your business an affordable call center? Download the free ebook "Supercharge Your Call Center Services With Nexogy" to get all the details on how this great service works.


3.) Greater access to key personnel.
IP systems have several different features that can make customer service reps more accessible to customers. Call routing can help reduce on-hold times, a major hassle for customers. Find me follow me helps customers get in touch with a particular employee contact person better, since the call is forwarded to the employee's location directly. Greater accessibility leads to greater customer satisfaction.


4.) Using statistics to foster improvement.
IP phone systems provide lots of statistics about how the system is being used. You can find out everything from how long the average call is, both for the system as a whole or for an individual, to first call resolution rates and retention rates. These numbers can then be used to show areas that can be improved.

5.) Using after-call surveys to get a handle on customer needs.
After-call surveys can be handled automatically through the IP phone system. These surveys give more data about the customer experience so that the business knows what to focus on for improvement and what things reps are doing well.

Next step: Contact Nexogy for your free consultation today to find out what an IP business phone system can do for your business.

Carlos Lahrssen is president of Nexogy.
Topics: business phone systems
About the Author
Carlos Lahrssen is president and CEO of nexogy, as well as founder, president and CEO of LD Telecommunications, Inc., nexogy's parent company. Lahrssen is an industry fan, follower and advocate — stay...
read more