If you haven't switched your business's phone system to a cloud-based IP system, you owe it to yourself and your business to check out this new way to do communications. IP phone systems are showing tremendous growth, with more businesses trading out their legacy systems for these powerhouses of business potential
IP phone systems offer many more features than legacy systems at a fraction of the cost. Most of the features are included in the base price, unlike legacy systems that add on more charges for each feature beyond basic local calling. Reducing costs is one way to beat out the competition; if you can provide goods and services at a lower price and/or keep your costs down and earn a higher profit, you are well on your way to an increasing market share.

Here are some more ways IP phones can help you weed out the competition:

1) Automating processes saves on time and labor costs.

If your business can do something quicker than the competition, it will have an advantage. The automation features of IP phone systems can put sales figures, customer service information, and employee performance data at your fingertips instantly so that you can make quick adjustments. Managers no longer have to spend hours compiling data to know how the business is functioning. All that extra time can now be spent on improvements and further training to optimize the way you do business.

2) In-house call centers boost efficiency.

Having an in-house, highly optimized call center saves on costs and lets businesses stay in control. IP phone systems provide everything a business needs to handle customer service affordably without outsourcing. CRM software integration provides instant information about each customer to assist in handling their service needs.

Next step: Contact Nexogy for a free consultation about your business's phone system needs.

3) Sales automation increases the bottom line.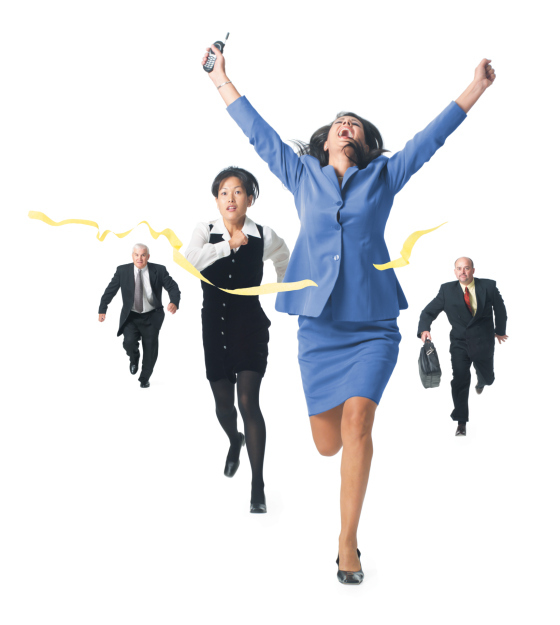 With the built in call directory, calling lists can be imported right into the system so that dialing of sales calls will be done automatically. Being able to make more sales calls in the same time period will naturally increase the rate of sales, giving your company a better profit margin.

4) Auto-attendant never goes off duty.

Unlike receptionists, auto-attendant is there 24/7 to answer calls and direct callers to the best possible extension. Auto-attendant can also incorporate recordings to give important information to callers so that some of their questions may be answered without taking up valuable customer service reps' time. Callers can even get some information during off hours when no one is available.

5) Accessibility can make your business stand out.

IP phone systems have features like find me follow me, which allow callers to reach key employees wherever they might be. This can be a key advantage for your business because it can prevent callers from moving on to the next business if they can't get through to yours. Even employees who are traveling or out of the office can be reached through the phone system so that no opportunities are lost.

Next step: Get the phone system your business needs to stay ahead of the competition by contacting Nexogy today.
Carlos Lahrssen is president of Nexogy.

Topics: voip
About the Author
Carlos Lahrssen is president and CEO of nexogy, as well as founder, president and CEO of LD Telecommunications, Inc., nexogy's parent company. Lahrssen is an industry fan, follower and advocate — stay...
read more