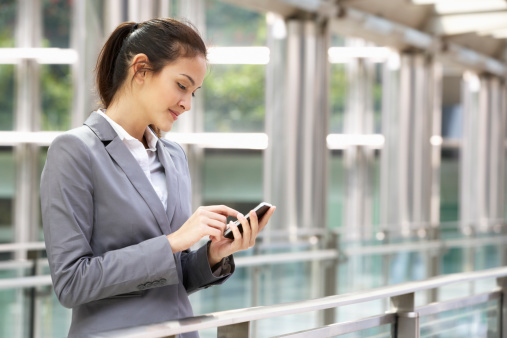 Visual voicemail is a feature on some business telecommunications systems that automatically transcribes voicemail messages into text using voice recognition technology. With visual voicemail, people won't miss messages and gain several options on how to deal with them.

Best of all, when your business phone system has visual voicemail built in, your voicemail information, including call information, appears right in your email or text message inbox, where you can read, listen, forward, save, or delete them conveniently.
Here are 6 ways visual voicemail can save your company time and money:
1. No Waiting Through or Skipping Messages to Get to the One You Want
Say an important call came in while you were at a critical client meeting, but you don't want to have to skip through (or listen to) the other messages in the queue before it. With visual voicemail you don't have to call voicemail and navigate through all the menu commands just to hear the message you want, because it's right in your email or text box. And the sound file itself is attached so you can listen to it immediately if you want to. You can respond quickly and make that sale you might have missed out on otherwise.
2. Most People Read Faster Than They Can Listen to a Voicemail
Voicemail messages are often filled with pauses and filler words (like "Um" and "Uh"), and most people can scan even a lengthy visual voicemail message in seconds versus the few minutes it might take to listen to it. If you receive a lot of voicemail messages every day, you can significantly cut down on the time you spend listening to messages, prioritize them more easily, and respond promptly to the most important ones.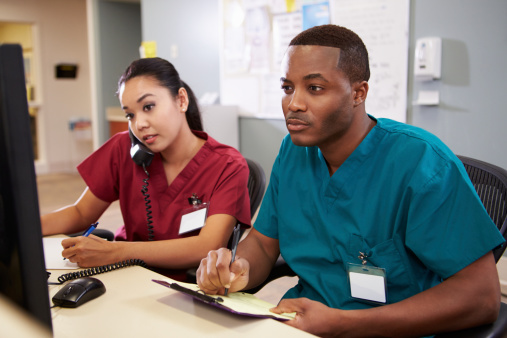 3. Get Important Messages Even When On Conference Calls
If you happen to be on a lengthy conference call and another customer or client leaves a message, visual voicemail lets you read the message transcript then and there without disturbing anyone. If necessary, you can quickly and discreetly send a text or email reply without disrupting your conference call, or excuse yourself to call back if the call is urgent. With visual voicemail you won't have to worry about a potential customer leaving you behind because you couldn't answer right away.
4. Check Voicemail on a Variety of Devices
No longer do you have to be chained to your desk to receive voicemail messages. Business phone systems with visual voicemail let you get your messages wherever you get email or text messages. If you do field work, travel frequently, or take meetings with clients often, you can quickly check your voicemail messages without missing a beat. No more running back to the office after hours to check messages, and with the right business phone system, you can call people back on your mobile phone using your company phone system just as if you were sitting at your desk in the office.
5. Messages Can Be Easily Organized in your Email Program
Visual voicemail messages can be organized just like any other email messages. You can create folders for messages from different clients, tag them like you would other email messages, and archive them in your email program. Should you need to reread or listen to a message later on, you can easily find the message, whether you're on your office workstation, your tablet, or your phone. Keeping visual voicemail messages organized is a terrific way to keep records for later referral and minimize misunderstandings.
6. Sound Files of the Voice Recording Available for Archive
Sound files are attached to all visual voicemail messages, so if something is unclear from the transcription, you can always listen to it anyway. And you won't have to worry about your mobile phone's voicemail box deleting a message once it's 30 days old, because you'll have a copy of it in your text box or email box. You can verify information without having to call the person back, and can retain the sound file for as long as you need to.
Visual voicemail saves your company money by saving your employees valuable time, by making sure they don't miss important messages, and by helping ensure they don't inadvertently miss out on opportunities to serve clients and customers. At
Nexogy
, we provide VoIP business phone systems with a suite of terrific features including visual voicemail. Your organization deserves enterprise-level features even if you don't have an enterprise-level budget.
Nexogy
can make sure you have all the business phone system features you need for success.

Carlos Lahrssen is president of Nexogy.
Topics: business phone systems, visual voicemail, business productivity
About the Author
Carlos Lahrssen is president and CEO of nexogy, as well as founder, president and CEO of LD Telecommunications, Inc., nexogy's parent company. Lahrssen is an industry fan, follower and advocate — stay...
read more