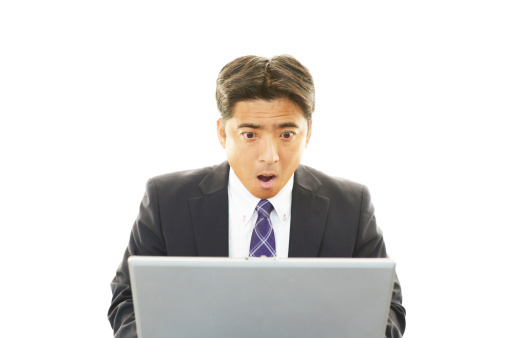 Cloud based phone systems are still misunderstood by some, and that's a shame, because they not only save businesses money, they offer features that were either unavailable or unaffordable with traditional landline business systems.
There are several myths about cloud phone systems that are easily debunked. Here are 6 of them:
Myth 1: They Sound Terrible
Truth:
Call quality with cloud phone systems routinely matches or exceeds call quality of landline services, and they routinely offer better connectivity and call quality than mobile phones. In fact, cloud phone technology makes it a better choice for high call quality. Analog voice signals are converted to digital format in a way designed to eliminate data interference, and voice traffic is prioritized over other data to ensure call quality is a priority. With a sufficient broadband connection (which your cloud phone provider can advise you on), lack of call clarity won't be a problem.
Myth 2. Cloud Phone Systems Are for Big Enterprises
Truth:
A major advantage of cloud phone systems is their easy scalability that's perfect for small businesses. Maybe you need 10 phone lines right now, but expect to need 20 a year from now. No problem. When it's time to add lines, it can be done quickly through an intuitive web portal. You don't have to pre-wire your office for phone lines you may never need, and you don't need a technician to come out and install the extra lines. And with competitive monthly rates, you get a full range of features at a price small businesses can afford.
Myth 3. Setup and Configuration Require a Tech Genius
Truth:
If you ever watched a landline system being installed in an office, you know what a disruption it is. Trained technicians had to be dispatched, and you basically waited until everything was in place to ensure it all worked correctly. With cloud phone systems, it's totally different. The only hardware you need are the handsets employees will use, and the system can be set up and configured using an intuitive web portal that doesn't require IT skills to use. If you know how to check your email, you can set up a cloud phone system.
Next step:
Contact Nexogy
and learn how a cloud phone system can revolutionize your business communications.
Myth 4. If My Internet Goes Down, So Do My Phones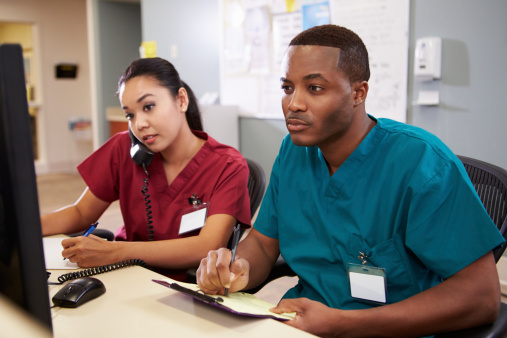 Truth: In the early days of voice over internet protocol (VoIP), internet connections were not as reliable as they are today. Furthermore, mobile phone usage had not become ubiquitous yet. Today, however, not only are internet connections far more reliable, mobile saturation ensures you never miss a call should your internet connection go down. Today's cloud phone systems can automatically reroute calls to mobile phones should an internet outage occur, and in this rare situation, your callers won't even know the difference. They'll call the number they always called, and reach the person they want to reach.
Myth 5. We Want to Wait Till the Technology Matures
Truth:
Businesses started adopting VoIP in the late 1990s, and VoIP has actually been around even longer. Mass adoption of VoIP was underway by 2004. In the decade since, not only have mobile phones gained considerable penetration, internet connectivity has improved significantly too. In other words, the technology is already mature. If you're not taking advantage of it, you're not taking advantage of the impressive range of cloud phone features available and the tremendous cost savings you can enjoy compared to a traditional landline system.
Myth 6. You Don't Save That Much Money
Truth: Many companies save at least 50% over what they were paying with their traditional phone service. All local and long distance calls are included in the monthly charge for cloud phone systems, so there's no "nickel and diming" as there was with old systems. Once you know your monthly charge, you don't have to worry about hidden charges or surprises on your bills. Moreover, international rates are significantly cheaper with cloud phone systems. Finally, the costs of maintaining and moving a phone system go away with cloud phone systems. You don't have to wait for technicians to uninstall your system and move it to another building, because moving the handsets is all that's required. And when you want to add a new line, no rewiring is necessary. These charges could easily add 30% to the cost of an old landline system.

Nexogy offers cloud phone systems for businesses of every size, with great rates and calling features you thought were only for major enterprises. Let Nexogy show you how much you could be saving and all the great features you could be enjoying with your business phone system.

Next step: Contact Nexogy and learn how a cloud phone system can revolutionize your business communications.
Carlos Lahrssen is president of Nexogy.
About the Author
Carlos Lahrssen is president and CEO of nexogy, as well as founder, president and CEO of LD Telecommunications, Inc., nexogy's parent company. Lahrssen is an industry fan, follower and advocate — stay...
read more