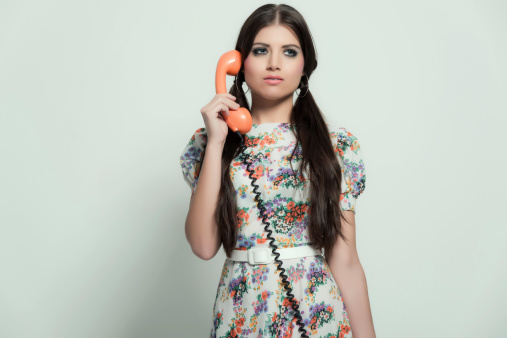 Around 100 million Americans still have landline phones that connect to the nationwide network of copper wires and switching stations. But this number is expected to drop precipitously over the next few years as mobile and IP phones take over from the old hardwired network. Scott Cleland, former White House telecommunications policy advisor and consultant with Precursor LLC calls the landline network "a dead model walking."
Switches for the so-called Plain Old Telephone System (POTS) aren't being made anymore, and the engineers that know how to install and maintain them are reaching retirement.

Anywhere from
32%
to
40%
of US households are without landlines, up from only 10.5% in 2006. Figures from the AP revealed a
55% drop in landline phones
in the state of New York over the past 10 years.
Businesses have stuck more firmly to the old landline model. An investment in a landline business phone system has always been an expensive undertaking, with the cost of the equipment often having to be mortgaged. It only makes sense that businesses would keep these expensive systems for as long as they could.
However, today's phone systems are based on Internet protocol telephony, and up-front investment is minimal compared to old landline phone systems. Here are 6 reasons landline phone systems are becoming obsolete in both homes and businesses.
1. Even Landline Giants Don't Want to Maintain Copper Networks
One of the proponents of getting away from the copper wire landline network is none other than AT&T. "Our current infrastructure has served us well for almost a century but it no longer meets the needs of America's consumers," said AT&T senior executive vice president Jim Cicconi in
AT&T's public policy blog
. Research by Georgetown University found that between 2006 and 2011, regional phone companies spent
$81 billion on legacy networks
, compared to $73 billion spent on broadband infrastructure.
2. Legislation in States Could Weaken Landlines Further
Several states have passed or considered
legislation that would end requirements for phone companies to provide landline service to everyone
. Wisconsin and Indiana have already passed such laws, and Ohio, Kentucky, and Alabama are considering similar legislation. Indiana's new law removes phone company obligations in places where there are at least two other companies offering voice service, whether Internet service like Skype, or mobile coverage. In Wisconsin, phone companies are no longer obligated to provide landline service anywhere in the state.
Next step:
Contact Nexogy
and learn why IP phone systems are preferable to landlines.
3. For Business, Landlines Are Expensive
Landline phone systems for businesses are expensive, particularly when they include features that most businesses consider standard now, such as conferencing, hunt groups, and call forwarding. For new businesses in particular, it makes much more sense to consider IP phone systems due to their lower start-up costs, range of features, and inexpensive long distance and international calling.


4. VoIP Offers Increased Flexibility
For businesses, IP phone systems (also known as VoIP, which stands for voice over Internet protocol) offer a level of flexibility that landlines simply do not. Not only is setup inexpensive and easy, offices don't have to be wired for the phones, and moving the entire phone system to a new location is essentially a plug and play endeavor.


5. VoIP Offers Lower Cost
Business VoIP phone systems cost less to set up, but they also cost less for day-to-day usage. Long distance calling is included in a flat monthly rate, and many providers of IP phone systems offer low flat rates for international calling as well. Businesses like knowing how much they will be spending per month on their phone system, because it makes budgeting simpler.
6. VoIP Offers Many Features at a Low Cost
Business IP phone systems offer an impressive suite of features, including
Auto-attendant
Hunt groups
Conference calling
Video conferencing
Mobile integration
Voicemail transcription
On yesterday's landline phone systems, the costs of these features would have been prohibitive to the average small business. But now they're remarkably affordable.

Landline phone systems revolutionized business worldwide, but today there are alternatives that provide less expensive equipment, cheaper calling, and plenty of great business features in service packages that are affordable to the smallest business.

Nexogy is a leading provider of IP phone systems for businesses, helping businesses just like yours have the phone system that's necessary in today's global business environment. Let Nexogy show you how our affordable, feature-rich phone systems can improve productivity and allow your business to compete more effectively.

Next step: Contact Nexogy and learn why IP phone systems are preferable to landlines.
Carlos Lahrssen is president of Nexogy.
Topics: business phone systems
About the Author
Carlos Lahrssen is president and CEO of nexogy, as well as founder, president and CEO of LD Telecommunications, Inc., nexogy's parent company. Lahrssen is an industry fan, follower and advocate — stay...
read more