VoIP stands for Voice over Internet Protocol, and is a technology that has been around since the 1990s. VoIP phone systems let you make calls over the Internet, wherever you have a broadband connection. Using a VoIP phone is like using any other phone, and one of the best things about VoIP phone systems is their versatility. They can be used with a traditional looking handset, your computer, or even your smart phone, and they offer amazing features that landlines either don't offer, or offer at too steep a price for small businesses.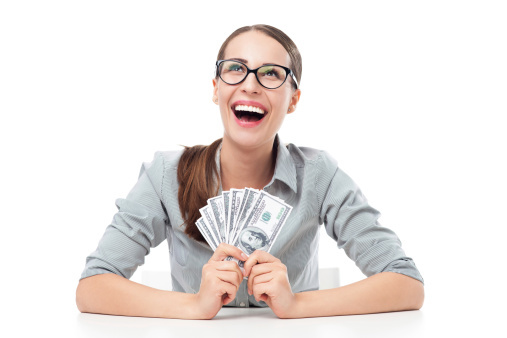 Business owners are happily surprised to learn how affordable VoIP phone systems are.

With VoIP, you can set up an auto-attendant, create hunt groups, or forward numbers to mobile phones so business calls don't go unanswered. You can also conveniently bring up to five people on a call, or set up larger conference calls easily, using an intuitive web interface. Best of all, the features of VoIP phone systems are all included in the affordable monthly rate, so you can say goodbye to phone bills that nickel and dime you every month. Here are 7 frequently asked questions about VoIP phone systems.

1. What Is Hosted VoIP?

Hosted VoIP is a cloud-based phone system. Businesses love hosted VoIP phone systems because other than the handsets, on-site phone equipment and wiring is not required. The hosted VoIP provider takes care of all the hardware in a secure data center. With hosted VoIP, no one has to wire your office for phones, and you don't have to worry about on-site maintenance of your phone system.

2. What Equipment Do I Need for a VoIP Phone System?

The only thing you need is a quality broadband connection and the phone handsets your employees will use. Some providers include cost of the handsets in their flat monthly rate, keeping up-front capital investment to an absolute minimum.

Next step: Contact Nexogy and learn how VoIP phone systems help businesses just like yours.

3. What Are the Bandwidth Requirements for VoIP Phone Systems?

VoIP phone calls require 32 Kbps of sustained bandwidth. Are you unsure if your current bandwidth is appropriate for VoIP phone systems? An online bandwidth tester will give you an idea of your current bandwidth, or you can ask your VoIP provider to check your broadband connection to confirm it's adequate for your needs. Sufficient bandwidth ensures that VoIP call quality equals or exceeds the quality of calls on traditional phone lines.

4. Can I Make Calls if I am Using the Internet on My Computer?

Absolutely. With VoIP, you can use your computer, be online, and use your phone all at the same time.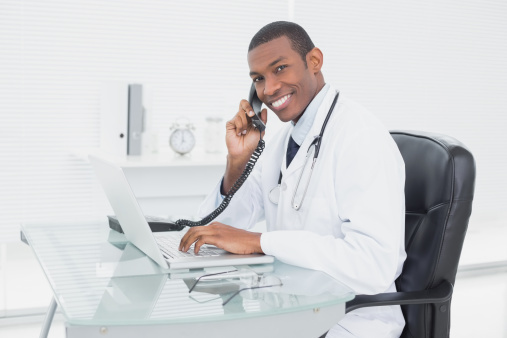 With VoIP there's no problem using your phone and the Internet at the same time.

5. Can I Use My Existing Phone Number if I Switch to VoIP?

It is almost always possible to carry your existing phone number over to your new VoIP provider. This is great if you have an established business and don't want to start over with a new number. If you want to keep using your old number, ask prospective VoIP providers about the process for porting it over to them rather than starting with a new number.

6. I May Be Moving Offices Next Year. Will I Have to Start Phone Service Over Again?

No. In fact, one of the most loved features about VoIP phone systems is how easy it is to move the systems. Rather than waiting around for a technician to wire the new office for phones, you simply take your computers and handsets to the new location and start using them as soon as broadband is connected.

7. Why Should I Choose a VoIP Phone System?

The two primary reasons businesses choose VoIP phone systems are lower costs and better features. Businesses can easily save 50% with VoIP phone systems compared to traditional PBX systems. The best VoIP phone systems include phone features that were unavailable or unaffordable with traditional phone systems, all at no extra cost. You'll get terrific features like auto-attendant, hold music, call routing, hunt groups, and easy conferencing. A great VoIP system offers a quick return on investment, and you'll enjoy using it right from the start.

Nexogy is a top provider of VoIP phone systems for small and medium businesses. We don't think small businesses should have to be without the great enterprise phone features that help them compete effectively. With Nexogy, you can be up and running with a terrific VoIP phone system sooner than you think, at a surprisingly affordable cost.

Next step: Contact Nexogy and learn how VoIP phone systems help businesses just like yours.
Carlos Lahrssen is president of Nexogy.
Topics: business phone systems, voip
About the Author
Carlos Lahrssen is president and CEO of nexogy, as well as founder, president and CEO of LD Telecommunications, Inc., nexogy's parent company. Lahrssen is an industry fan, follower and advocate — stay...
read more