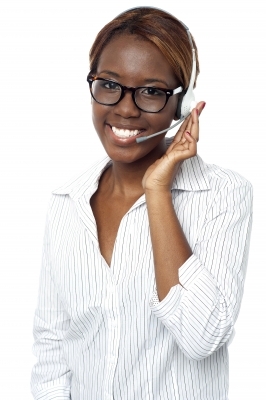 Enterprise software has already reached a "tipping point" toward the cloud, and contact center hosting in the cloud is becoming increasingly popular.

DMG Consulting says that the cloud-based call center is the fastest growing subsector of the call center industry, and is expected to double between 2013 and 2015. Whereas in 2008, only 2.2% of call center seats were cloud-hosted, by 2015, 18% of them will be hosted in the cloud.
Here is what you should know about the cloud-based call center:
Managing the Contact Center in the Cloud
The main reason organizations consider moving their call center to the cloud is the reduction in capital expenditure. Companies also believe that cloud-based centers are better poised to assist in growth, and that these call centers are faster to deploy. Traditional call centers required an investment in infrastructure, technology, and other solutions. But with cloud call centers, organizations can avoid costly expenditures on infrastructure.
But while the lower cost of the cloud-based call center is a big driver for adoption, many organizations also like the idea of having another entity manage the call center for them, particularly if the technological expertise needed isn't already available within their organization. Managing a call center in the cloud makes companies more agile and lets them focus more exclusively on call center effectiveness and customer service rather than worrying about the care of on-site servers. Cloud-hosted centers also help companies spend less time worrying about maintaining logs and records, because it's done automatically.
Advantages of Cloud-Based Call Center
The flexibility of the cloud-based call center allows it to react quickly to changes. Customization can be changed more easily with the cloud call center than the on-premises, hard-wired call center. Today's call center has to be able to scale up or down in a cost-effective manner to react to market changes, and the cloud-based call center is capable of this. Additional functionality can be added when required and shelved when not required. With the cloud call center, a business can add agents either in a centralized location or in distributed locations.
The cloud-based call center is independent of location, hardware, and agent location, and is not limited by the number of lines into a building or the number of agents available for answering calls. Hosted contact centers have enough capacity that callers are automatically queued to be presented to the first available agent. To access all call center functions, all that's required is a phone line (whether PTSN, SIP, or mobile), and a broadband internet connection. That means that if the weather is bad and people can't make it to the office, they can still work from home, minimizing disruptions to service.
With cloud-based call centers, time to deploy is significantly shorter than it used to be, whether a center is starting up from scratch, or upgrading. One of the biggest advantages to cloud-based centers is that waiting time for new features is minimized. When a cloud call center rolls out new features, they're available to everyone right away, without additional integration costs.
Concerns That Should Be Addressed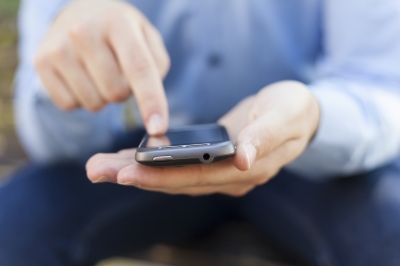 One of the biggest concerns that organizations have when considering switching to a cloud-based call center is security. Companies considering moving their call center to the cloud should ask up front about whether they'll use dedicated or shared hosting, who hosts the servers, and what type of security is in place.


Providers should be able to offer documentation of security policies that protect against data loss and theft, as well as disaster recovery procedures. Security actually has less to do with whether a call center is hosted in the cloud, and more to do with an individual cloud provider's security policies and procedures. When designed and implemented correctly, security for the cloud-based call center is at least as good as security for on-premises deployments.
Organizations considering a cloud-based call center should learn about a provider's security, reliability, availability, and customer service before making their choice. A reputable cloud call center provider allows a company to set up its new call center without worries about hardware and management.
Nexogy
offers
cloud-based call center software
that deploys quickly, scales up or down easily, and best of all, allows you to provide the best in customer service. With Nexogy's cloud-based call center systems, callers will experience shorter wait times, quality can be monitored for continual improvement in training, and companies can easily maintain logs and recordings for compliance purposes. Setting up a call center is no longer the expensive, baffling, and complex ordeal it once was.
Carlos Lahrssen is president of Nexogy.
Photo Credits: stockimages / freedigitalphotos.net, adamr / freedigitalphotos.net
Topics: call center, call center software features, call center software
About the Author
Carlos Lahrssen is president and CEO of nexogy, as well as founder, president and CEO of LD Telecommunications, Inc., nexogy's parent company. Lahrssen is an industry fan, follower and advocate — stay...
read more