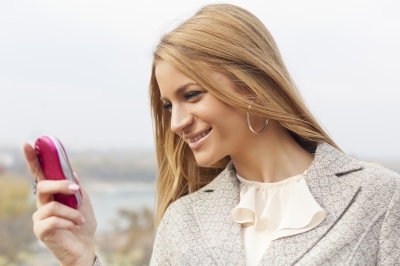 Much is demanded from the phone system in today's workplace. Not only must it provide high call quality and solid dependability, it must also accommodate the needs of a workforce that is constantly changing and increasingly on the go. Here's what a mobile workforce demands out of your phone system.
Field workers, telecommuters, and office workers must be able to communicate with ease and require sophisticated phone system features. For many companies, adding wireless capabilities to a VoIP phone system is the best solution.
VoIP plus wireless benefits both workers and customers. By the end of 2014, the number of mobile subscriptions worldwide is expected to reach 7.5 billion, with users accessing personal contacts and social networks through their personal mobile devices. Increasingly, workers expect their work phone systems to be as powerful as their personal phones. A VoIP phone system with mobile capability allows workers to access conferencing, instant messaging, email, and low cost long distance and international calling wherever workers happen to be.
Employees Move Around More
Not only do most organizations face higher employee turnover than they did a generation ago, long term employees move around a lot more. The days when everyone reported to the office at 8 a.m. and stayed there all day are for the most part over. With increasing numbers of telecommuters and remote workers, many companies institute office setups like "hoteling" to accommodate a constantly changing office environment. The needs of remote workers and hoteling are perfectly accommodated by the VoIP phone system with mobile capability.
Different Employees Have Different Needs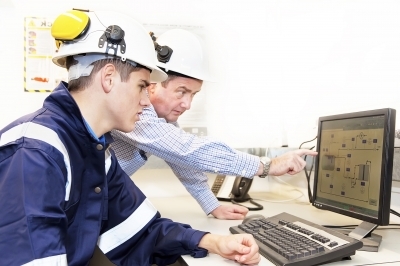 One of the best things about the VoIP phone system (particularly when it incorporates mobile technology) is that it can be easily adapted to different workers' needs. If your sales or engineering team spends most days out in the field, their mobile phones can be set up with the apps they need, and their work phone can follow them wherever they go.
Furthermore, with the right phone system, they can make low-cost business calls from their business number wherever they have broadband access. Yet clients and customers can always call the same number and reach a worker regardless of where he or she is.
Security Is Critical for the Mobile Workforce
While mobile devices present security challenges to today's companies, the advantages of the mobile workforce outweigh the risks in most cases. To clients and customers, the dependability of calling someone and being able to reach them dependably prevents "phone tag" and helps business operate more efficiently. Used with mobile security procedures and apps, your workforce gets the best of all worlds: flexibility, mobility, and security.
Mobile VoIP Offers a Professional, Comprehensive Solution
With a VoIP system that includes mobile capability, your phone solution is elegant and comprehensive. Rather than having to reconfigure physical phone lines when offices are reassigned or more people are added, new lines can be added through software interfaces at any time. You get all the conveniences of the legacy PBX systems, plus a new world of flexibility. Moreover, you get all this at a lower cost, including lower installation, configuration, scaling, and calling costs.
Change Is Inevitable, and VoIP Responds Quickly
Today's businesses have to be flexible and ready to respond to changing market and workforce needs. The VoIP phone system is perfect because it provides this alacrity and does so at a cost that will make your accounting and finance people happy. Your salesperson may be in Montreal one week and Miami the next, but her clients can always call the same number and reach her. It's as if everyone is tethered to their desk phone, except they're not. Chasing down employees and trying to gather everyone for conference calls are things of the past.
Cost-Effectiveness Is Critical
None of these conveniences would matter much if they were prohibitively expensive, but the VoIP phone system offers affordability for companies of all sizes. Not only is setup quicker and less expensive, the calls themselves are cheaper. If your company makes lots of international calls, the VoIP is definitely the way to go. You don't have to give up the great features you need like auto-attendant, find me / follow me, conferencing, and call forwarding to have an affordable, flexible business phone system. Let a leading telecommunications provider like Nexogy help you design the VoIP phone system your business needs to stand out from the competition without breaking the bank.
Photo Credits: adamr / freedigitalphotos.net, Marcus / freedigitalphotos.net
Topics: unified communications, business productivity, mobile applications
About the Author
Carlos Lahrssen is president and CEO of nexogy, as well as founder, president and CEO of LD Telecommunications, Inc., nexogy's parent company. Lahrssen is an industry fan, follower and advocate — stay...
read more