Posted on Wed, Mar 19, 2014 @ 08:00 AM by Juan Canto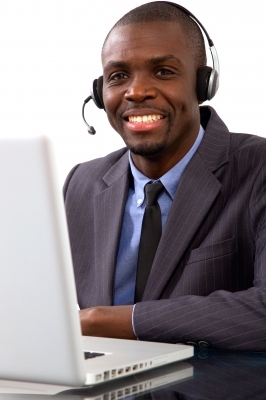 So your business is growing and you need a call center for customer support, sales, or other inbound requests. Where do you start? Aside from the human aspect of the call center, you need to focus on the infrastructure that will allow your call center to achieve its goals.
Once you determine how big your call center should be, you'll want to turn your attention to the technology that will be used there, how it will help your call center achieve its goals, how much it will cost, and how it can help your overall business succeed. Here's how to set up a call center system.

The Two Most Important Ingredients: The Cloud and Phone Equipment
Cloud-based call centers are popular for many reasons. When your call center is hosted in the cloud, you have less on-premises hardware to maintain and repair. With a cloud call center, all this is done by the cloud call center provider. Cloud-hosted call centers are also flexible, scalable, and much more cost-efficient than traditional call centers.
Phone equipment is critical too, and with a hosted call center, you can put the money you save from not having on-site PBX hardware toward providing high quality headsets for call center agents. Along with agent headsets (or handsets), many call centers also provide a "supervisor cable" that lets management listen in on calls for training purposes. With cloud-hosted call centers, headsets / handsets are the only equipment you have to buy up front.

Location-Dependent or Independent?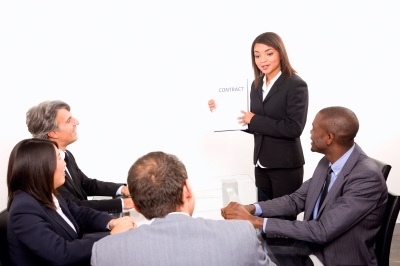 Did you know you can set up a call center with telecommuters rather than having everyone collected in a central location? Cloud-based call centers are location-independent, so agents can log in from anywhere. While this setup isn't right for all organizations, it is worth considering for many. If you choose to set up a location-independent call center, select a call center provider that understands how to make your communications solution work for telecommuters. If you plan to set up a central call center location, but think that you may eventually expand and add other locations or telecommuters, make sure your provider knows how to cope with such an expansion.

Choosing Your Phone Provider
Cloud-hosted call centers give you great flexibility and cost far less than call centers with on-premises PBX hardware. Furthermore, cloud call centers can be up and running quickly, whereas traditional telecom providers can take weeks or months to get everything going. Ask any prospective cloud call center provider not only about rates and features, but about how quickly you can go live after acquiring your headsets or handsets. Find out what kind of call center software they provide, and if your call center handles private customer data, whether this software is in compliance with regulations like Payment Card Industry (PCI) standards.
Keep an Eye on the Future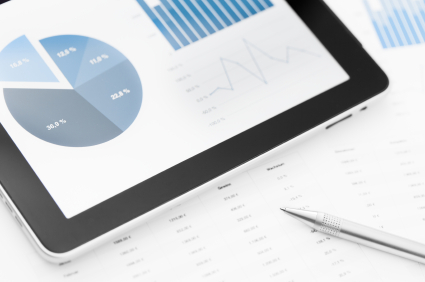 When you set up your call center, think about not just what you need now, but what you will need later. Choose a call center provider that makes scaling up or down simple and cost-effective. Seasonal call centers need to scale down when the season is over, and growing companies may need to scale up call center operations as they expand. Cloud-hosted call center providers design this type of elasticity into the system, unlike hardwired PBX call centers, which are harder to scale up or down.
The Features Your Call Center Needs
While you may not need all of the following features, you should know what they are. Your call center could need these features later, or they could address needs you don't realize you have. Look for hosted call center providers that offer:
Automatic Call Distribution (ACD) Queues - which allow automated routing of incoming calls for the fastest response times

Auto-Attendant / Interactive Voice Response - a feature that is not only useful, but also gives the impression of a larger, prestigious organization

CRM Integration - which lets you better organize contact records by integrating your current CRM software with your call center

Real-Time Reports - to ensure you can easily track incoming and outgoing calls on your network

Call Recording - for compliance, quality assurance, and to training assistance

Collaboration Technology - for training and setting up quick, short-notice meetings

Monitor / Coach / Barge In Technology - to ensure a consistent, high quality customer experience

Toll-Free Numbers - to make it more convenient for callers to contact you

International Virtual Numbers - to maintain a virtual local presence and eliminate long distance fees for callers

Supervisor Dashboard - to show real-time statistics and reports so supervisors can prioritize tasks better

Nexogy provides hosted call center solutions with all the features listed above, and because the solutions are hosted, they can be up and running far more quickly than traditional hard-wired call centers. You provide the agents, and Nexogy can provide the equipment they need to take your company's customer service to a higher level.

Photo Credits: Ambro / freedigitalphotos.net, Ambro / freedigitalphotos.net, Nexogy.com, Nexogy.com
Topics: call center, telecommuting, call center software
About the Author
Juan Canto is CFO for nexogy and LD Telecommunications, Inc., nexogy's parent company. Canto has been serving as CFO since 2000, and specializes in commercial and corporate banking, as well as U.S. cr...
read more