If your landline business phone system is nearing the end of its lifecycle, or if it no longer meets your needs, you may consider switching to a VoIP phone system. VoIP phone systems cost significantly less than traditional business phone systems, and they offer the greatest number of features.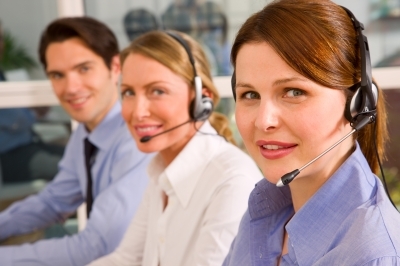 Before switching to a VoIP phone system, you should evaluate your needs. Are there features you wish you had on your existing phone system (like video teleconferencing)? Are money savings more important than feature selection? Knowing what you need helps you choose the best VoIP phone system. When you know what you want from your new phone system, it's time to prepare to switch over.

Ensure Your Internet Connection Is Adequate

The quality and reliability of your business internet connection is critical. Without a fast, reliable internet connection, you could experience problems with a new phone system. One rule of thumb is to have enough broadband capacity so that one-third of your employees could be on the phone at the same time without experiencing call problems. Therefore, if your business employs 60 people, your broadband connection should allow 20 of them to be on the phone at once.

Choose Your VoIP Provider

Your VoIP phone system provider should understand that each business has different needs and should not try to force you into a phone system that doesn't meet yours. Pricing should be one consideration, but customer and technical support should also be critical factors. Choosing the right VoIP phone system provider will save you money and help your business meet customer and client needs beautifully.

Order Handsets if Necessary

Depending on your VoIP phone system provider, you may or may not need to buy handsets. Some providers include the cost of the handsets in their service packages, while others have you buy handsets that work with the system. VoIP handsets start at around $50 each, depending on the number of features you need from them. Unlike with traditional business phone systems, with VoIP your only up-front cost is the handsets that your employees will use.

Obtain any Network Devices Needed

In order to take advantage of the best VoIP phone system features, you may have to add network hardware. This will depend on the type of firewall your network has, because some of them block the ports used by VoIP phone systems. Fortunately you can buy devices that deal with firewall issues and prioritize voice data over other types of internet data so that calls go through with top priority.

Begin the Number Porting Process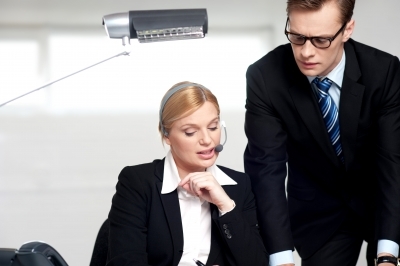 Most businesses want to keep their current phone number so that customers and clients will have no trouble reaching them. The time frame for porting a number varies from minutes to weeks. Speak with your VoIP phone system provider to learn if they have a number transfer agreement with your existing phone provider, because this can make the number porting process quicker. Ideally you want to time the number porting process so it coincides with having the new phone system in place and ready to go.

Minimize Downtime on the Day of the Switchover

Your VoIP phone system provider will set up your account so your phone number will be triggered in their system at the time your phone number is ported over to them. If everything is set up properly, you won't experience downtime due to the switchover. If you are uncertain whether everything is ready for the switch, contact your VoIP provider to determine whether everything is set up properly so that as soon as the number ports over, you're ready to roll with your new VoIP phone system. Your provider may make test calls to ensure the numbers are working correctly.

The Federal Communications Commission (FCC) predicts that landlines will for the most part cease to exist by the year 2020. Big telecom companies like AT&T are getting out of the traditional landline game, so there's even less reason to stick with a landline business phone system. With VoIP phone systems, you pay less to receive more great phone features, including features that allow telecommuting, forwarding numbers to workers' mobile phones, and low cost calling from anywhere in the world. At Nexogy, we provide VoIP phone systems that are customized to client needs and save them money every month over traditional phone systems.

Photo Credits: Ambro / freedigitalphotos.net, stockimages / freedigitalphotos.net
Topics: business phone systems, Tech Tips, voip
About the Author
Carlos Lahrssen is president and CEO of nexogy, as well as founder, president and CEO of LD Telecommunications, Inc., nexogy's parent company. Lahrssen is an industry fan, follower and advocate — stay...
read more