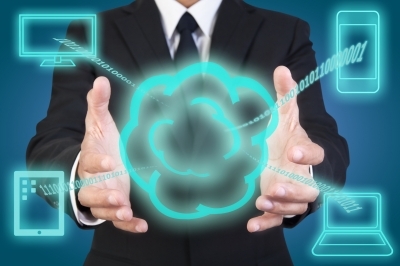 IBM was not the first big company to embrace cloud technology, but the company now appears to be trying to make up for its tardiness by making a major push for cloud services - for itself and its customers.
The company says it plans to invest
an additional $1 billion
in cloud technology through 2015, which represents a significant increase in cloud investment over the past two years.

Having experienced seven quarters of declining revenues, IBM is now committed to developing newer revenue streams in hopes of attracting more than the typical banking and insurance clients that now use the company's cloud services. Known as one of the more conservative big players in information technology, IBM is showing by its embrace of cloud technology that the cloud is definitely the platform of the future.


The Cloud: Playing the Long Game
When companies shift to the cloud, hardware, software, and services coalesce, and providers deliver products and services with less overhead, and with the elasticity today's businesses require to cope with changing demand. The cloud represents a fundamental change in computing, and companies big and small are investing in the cloud for the long term. While short term gains can be realized from shifting certain operations to the cloud (as is the case when companies switch from traditional PBX to hosted VoIP phone systems), long term gains present a tremendous opportunity for small businesses that embrace cloud technology.
Why Companies of All Types Turn to the Cloud
Parallels, a cloud enablement software firm, released a study titled "Profit from the Cloud, 2013" that predicts cloud services for small and midsize businesses
will grow at a 19% compound annual rate
through 2016, with small businesses becoming increasingly comfortable with the cloud environment. Early
concerns about cloud security
are now being addressed effectively, and this is another factor encouraging cloud adoption among businesses of all sizes. But often smaller businesses have the most to gain by turning to cloud technology.
Small Businesses Can Save Money
Big businesses may have the capital necessary to invest in their own on-site servers, data centers, and phone systems, but that kind of spending power is not usually available to small businesses. Smaller businesses instead can move processes to the cloud and avoid having to employ their own engineers for IT maintenance and save on the costs of hardware and software at the same time.
The Cloud Grants Access to Advanced Solutions
Big businesses no longer hold all the cards in the cloud era. When small businesses work with cloud providers, they have access to advanced business solutions that simply weren't possible before. With low up-front investment and reasonable monthly service fees, cloud providers - from accounting to data processing to phones - let small businesses gain access to technology that used to only be available to big businesses with deep pockets. The result is small businesses that are more competitive than ever.
The Cloud Provides a Great Platform for Growth
While on-site hardware and software provides a certain amount of control, they don't make expansion easy. If you install a traditional PBX phone system, for example, and then experience rapid growth, expanding your phone system can be a long, complicated ordeal. But if you have a hosted VoIP business phone system, growth can be accommodated on demand. You can add new phone lines the same day you bring on your new employees. And should you open a branch office, you can easily expand your phone system to include it as part of your business phone system too.
The cloud represents the future of business technology, yet it's here today. Cloud VoIP phone systems are one of the most popular cloud technologies that businesses turn to, because they make sense for so many needs.
Nexogy
provides hosted VoIP business phone systems that eliminate the need for on-premises equipment other than the phones themselves, offering very inexpensive long distance and international calling, making it easy to communicate with employees who work remotely, and providing all the great phone system features that used to only come with very expensive enterprise phone systems. The cloud is revolutionizing how business works, and Nexogy can show you how you can benefit from it.


Carlos Lahrssen is president of Nexogy.


Photo Credits: pakorn / freedigitalphotos.net, Michelle Meiklejohn / freedigitalphotos.net
Topics: hosted VoIP, business productivity, voip, telecommuting
About the Author
Carlos Lahrssen is president and CEO of nexogy, as well as founder, president and CEO of LD Telecommunications, Inc., nexogy's parent company. Lahrssen is an industry fan, follower and advocate — stay...
read more