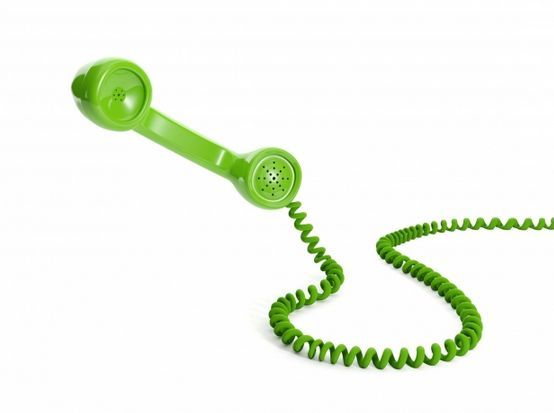 Legacy phone systems generally fall under the unflattering acronym POTS, which stands for
plain old telephone service
. POTS is the standard, voice-grade telephone system based on analog voice transmission that was used everywhere before modern phone systems like ISDN (Integrated Services Digital Network), mobile networks and VoIP (voice over internet protocol) came along.

The POTS setup remained virtually unchanged for decades, even after advances like touch-tone dialing. Other communications devices, like fax machines and early modems, were designed to work with POTS installations. However, modems have mostly given way to wireless routers, and faxes can be sent using digital technology, even if a landline phone isn't available.


What POTS Had Going for It
POTS setups may not have had many features, but they did offer the advantage of good reliability, good voice quality, and low bandwidth. Dial-tone availability with POTS had a great track record at 99.999% uptime - the equivalent of only five minutes of downtime each year. POTS systems were for the most part immune to electric power outages, and many early phone handsets were practically indestructible. They served homes and businesses well for a very long time.
Shortcomings of POTS
The problem was, POTS systems were short on features. Even simple functions like caller ID and call waiting weren't available on early POTS installations, let alone useful features like conference calling. As internet service became nearly ubiquitous, telecommunications companies realized they could build telephone systems with numerous useful features around newer, non-POTS installations and could provide calls at a much lower cost. In short, POTS could really only do one thing well: dependably connect one caller to another with good voice quality.
The Advent of VoIP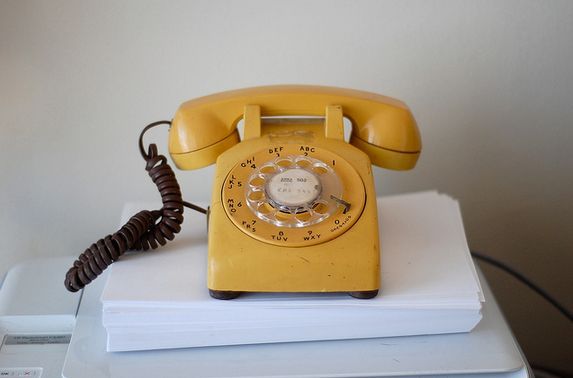 VoIP
combined POTS technology with internet technology
. In 1963, AT&T came out with Touch Tone dialing, which was not only quicker than dialing a number with a traditional dial, it allowed calls to be digitally switched. Touch Tone also laid a foundation for functions that cut down on the need for human phone operators. Another technology, Transmission Control Protocol / Internet Protocol, or TCP/IP was invented in 1972. This technology introduced data packets and allowed them to travel between two points.
In 1995, the "Internet Phone" was invented that allowed calling between computers using a microphone and speakers. It only worked if both caller and receiver had the same software, however. By 1998, tech entrepreneurs were marketing computer-to-phone and phone-to-phone connections using Voice Over Internet Protocol, or VoIP. VoIP allowed calls to be made over the internet, where there was really no distinction between local and long distance.
Why VoIP Opens Up a New World of Features
VoIP experienced its own growing pains as the early market sorted itself out, but the technology allowed not only for very cheap calls (even internationally), but also for terrific phone features that matched or exceeded those previously available only to customers with high-end business phone systems.
Suddenly auto-attendant, find me-follow me, teleconferencing, and voicemail-to-email transcription were available at prices small businesses could afford. Today's hosted VoIP phone systems, in which the only on-site equipment consists of the phone handsets themselves, make it easy for employees to telecommute, work in the field, or travel on business while still staying seamlessly connected to their business phone system.
The Future of VoIP
VoIP may be called the future of telecommunications, but in fact, it's here right now. More businesses have realized the tremendous conveniences, cost savings, and helpful features of VoIP business phone systems. Video teleconferencing helps businesses save substantial amounts of money by eliminating the need for some business travel, and businesses that are able to offer telecommuting can often hire the highly desirable employees they might not be able to entice otherwise. In short, VoIP business phone systems can give the smallest startup business enterprise-level features in a phone system that's dependable, flexible, powerful, and very affordable.
At
Nexogy
, we provide customized VoIP business phone systems that allow companies like yours to realize big savings on telecommunications costs while enjoying all the terrific features you want from your phone system. A great business phone system like the ones provided by Nexogy helps your business compete more effectively, lower costs, and provide employees with the tools they need to get things done.
Topics: business phone systems, voip
About the Author
Carlos Lahrssen is president and CEO of nexogy, as well as founder, president and CEO of LD Telecommunications, Inc., nexogy's parent company. Lahrssen is an industry fan, follower and advocate — stay...
read more