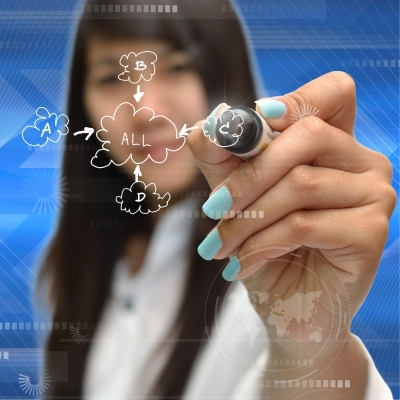 At Nexogy, we know a little something about the cloud. But if anyone still had doubts about the overwhelming tech transformation wrought by cloud-based applications, those doubts were probably extinguished when Microsoft announced the appointment of Satya Nadella as Microsoft CEO on February 4.
Microsoft is emphasizing the importance of the cloud in its future.
This appointment shows that Microsoft is strongly committed to business growth via the cloud, since Nadella helped Microsoft's Cloud and Enterprise Group amass $20.3 billion in revenue and $8.2 billion in operating income for the fiscal year that ended in June 2013. Nadella had the most extensive experience in cloud technologies compared to the other Microsoft CEO candidates, having overseen Microsoft's cloud offerings, which grew at a rate of over 100% during the last fiscal year.
The End of the Ballmer Era
Former Microsoft CEO Steve Ballmer announced in 2013 that he would be retiring, and rumors swirled about who would become the next CEO. Some industry experts felt that Microsoft lacked "edge" under Ballmer, criticizing the 14-year Balmer era for allowing Microsoft to be slow gaining a foothold in the cloud and mobile markets. Ballmer was seen as clinging perhaps too closely to Microsoft's old way of doing things. Nadella appears to be a signal that those criticisms were heard, and that the new Microsoft era will be more cloud-oriented. Nadella's technical qualifications, plus his reputation for encouraging the company's technical minds, indicate that Microsoft understands that the cloud is the future of computing.
What to Expect from Microsoft (and Other Tech Leaders)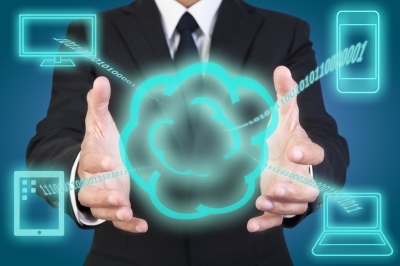 A 2013 study of 800 business decision makers by IBM reported that organizations that adopt cloud solutions have almost double the revenue growth and nearly two-and-a-half times higher gross profit growth than companies that have held back from cloud computing. IBM predicts that by 2017, the public cloud services market will exceed $244 billion annually, and IBM itself has invested more than $6 billion in acquisitions chosen to accelerate its own cloud initiatives.
Moreover, it was in 2013 that the federal government (not known for being early adopters) decided to turn to the cloud. The Washington Post reported that from October 2012 to September 2013, the government granted more than $17 billion in private enterprise contracts specifically for transitioning to the cloud. Just about every federal agency (with the exception of the Department of Defense, which is still working out a cloud security strategy) has made some sort of transition to the cloud at this point.
The Cloud and Business Communications: A Great Match
The cloud is the perfect partner for business communications, not only because of social media and email, but also because of the dominance of voice over internet protocol (VoIP) telephony in recent years. Today, cloud-hosted VoIP is offering businesses of every size phone systems with enterprise-level features and superb call quality for a cost that is significantly less than legacy PBX phone systems.
With cloud-hosted business phone systems, setup is quick and can be done through a convenient web portal. Equipment investment is minimized, with businesses only having to purchase the phones themselves up front. There's no running wire through office spaces, and reconfiguring cloud VoIP systems can be done in minutes rather than days or weeks. Furthermore, cloud business phone systems are agile: moving office phone systems only requires moving the phones to the new location, and the phone numbers stay the same. Field workers and business travelers can make very inexpensive long distance and international calls using their mobile phones wherever they have a broadband connection.
The Mobile and Cloud-First World
In his first email to Microsoft employees as CEO, Satya Nadella said, "Our job is to ensure that Microsoft thrives in a mobile and cloud-first world." Nadella's appointment as Microsoft CEO shows plainly that cloud computing is the present, and it will continue to dominate, enhancing mobility, and allowing businesses to build and host applications that run from the cloud, saving money and time. Cloud business phone system provider Nexogy understands the great advantages of using the cloud for business phone systems, providing tailored systems that meet the communications needs of businesses of every size, so they can work more effectively while saving significantly on communications costs.
Photo Credits: arztsamui / freedigitalphotos.net, pakorn / freedigitalphotos.net
Topics: business phone systems, mobile workforce, unified communications, business productivity, mobile applications
About the Author
Carlos Lahrssen is president and CEO of nexogy, as well as founder, president and CEO of LD Telecommunications, Inc., nexogy's parent company. Lahrssen is an industry fan, follower and advocate — stay...
read more