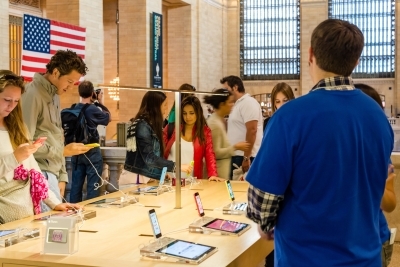 Nexogy has been in business long enough to have developed a vision of not only the technologies, but the communications methods that companies will embrace in the future. Think of the workforce of tomorrow: the 15-year-olds of today who don't make phone calls, but rather use texting and collaboration through social media apps, and who will demand business applications that suit their lifestyles.
Pair user demands with existing businesses striving to save money on communications while remaining constantly connected anytime, anywhere, from any device, and it's clear that business communications providers have to meet a range of needs.
Replacing Outdated or Inadequate Phone Systems
Allow me to step back and explain my thought process from the point of view of a hosted PBX provider. (Nexogy is a cloud-based phone system provider, and yes, it can be confusing even for those of us in the business!) When we work with a new customer, generally one of two things has happened: we are replacing another hosted phone system, or we are replacing a legacy PBX system. Occasionally we will help a business that has tried and failed in hosting their own premise-based IP PBX system.
About 95% of our business is replacing legacy PBX systems, and it's obvious why we're doing so. When we replace a legacy PBX system, we are basically removing old Samsung, Toshiba, or maybe Nortel legacy PBX phones from people's desks. But what are we replacing them with? We're replacing them with another phone, this time an IP phone. This is a change, the switch from a PBX phone to an IP phone, but what exactly does an IP phone offer?
Savings Are the Most Noticeable Difference
An IP phone system offers savings, zero-cost moves, additions, and changes (MACs). Customers are happy, so they sign on and IP phone providers deliver services as promised. Customers can make and receive phone calls as before, perhaps play around with find-me-follow-me, conferencing, visual voicemail, and auto-attendant features - features that with their old systems were either nonexistent or expensive. Customers like the fact that the savings are instantly recognizable, and that they are now paying less for their old features, but in the end, the IP phone is just another black box with a keypad.
Is the IP Phone Really That Revolutionary?
To remain profitable, IP phone providers struggle to develop new features for customers so customers perceive a higher value versus what is offered by competitors. But the communications environment isn't really that different. Consumer technology has made employees impatient with the non-user friendly applications they're forced to use at work, like MS Sharepoint. In their non-work life, employees have embraced easy-to-use, foolproof services like Box, and increasing numbers of them use their mobile phone to text colleagues and communicate using social media - all while they're at work.
Consumer Technology Has Forced IP Phone Vendors to Step Up Their Game
Many IP phone vendors have realized that although customers enjoy saving money, a simple IP phone is still basically just a phone. So they do what they can to set their phones apart, with prettier designs, and little upgrades like better screen resolution. But is seeing the phone number you're dialing in HD that important?
Another vendor may design an IP phone with a camera to allow video phone calls, which adds some of the intimacy of face-to-face communication. But the typical employee quickly loses interest, because their laptop has a video camera that lets them have a much clearer video chat using Skype than they get with their IP phone with the mini TV next to the keypad.
People Use Mobile at Work, Despite Having an "Advanced" IP Phone System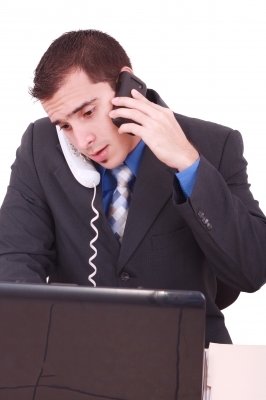 The IP phone market is shrinking, and it's no mystery why. People make more phone calls using mobile phones than they do from landlines. In fact, according to a Forrester Research report, 60% of phone calls made while seated at a desk with a desk phone within reach are made using mobile phones instead. Another indication of the shrinking IP phone market is the huge decline in household landlines. The future is here, and it's mobile.
As a result, some IP phone providers decide to be more like mobile phone providers, and some of them, including Grandstream, Yeahlink, and others develop big screen Android OS IP phones. This doesn't impress people much, because they simply look at their own mobile phones and think, "Oh, I have that right here, already." Meanwhile, business communications customers purchasing hosted or cloud-based phone systems expect more and better ways to communicate, collaborate, share information, and stay connected, but in a more secure environment. They love Skype, WebEx, and Zoom, but these are analogous to separate islands (Hawaii) in search of a country (the USA).
Younger Workers Will Be Harder to Impress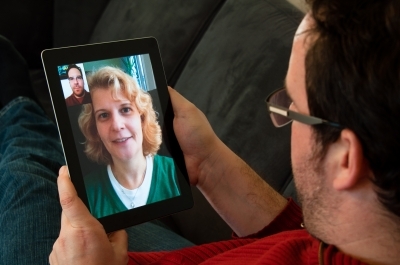 The upcoming generation of employees has much more experience in communicating with peers. They're used to posting a photo on Instagram, sharing it with friends, and communicating through "Likes" and comments. They chat through Skype, because their friends are there, and their friends have names, not 10-digit phone numbers. They "ooVoo" to have a quick group chat where they can see friends' faces and chat for free. These young adults will expect the same thing in the workplace (with the provision that IT will control the environment for security reasons).
Many of us are used to the mindset that a phone call is a sequence of numbers we dial. That's what we've done eight hours a day, seemingly forever. Our contacts are kept in directories because they consist of phone numbers and email addresses, not identities, so we have to continually ensure the numbers and addresses correspond to the right person.
In fact, the business communication environment should include far more features. At a minimum, they should include voice, video, presence, chat, share, collaboration, and should be available anytime, anywhere, from any device. Employees should be able to click on a communication app to see a list of identities - colleagues with names (and perhaps profile pictures) to which they can relate. They need to know whether colleagues are available or not, and then decide on the best way to reach them.
Putting It All Together
If I'm an employee, I want to be able to do this from my computer, tablet, or smartphone. Maybe I should eventually be able to do it from my watch! I also want to be able to control incoming requests by either pre-setting my status (busy, away, out for lunch), or by ignoring an incoming call and letting it go to voicemail. I want to receive my voicemail by text (which will notify me upon arrival), and check it during my available time. This requires finding a technology blender, throwing in Zoom.us, mixing with two parts Skype, and seasoning to taste. Then, take a SIP, and enjoy.
Yes, SIP. My intention is to partner with a company that has the ability to develop a powerful, simple application that will achieve this. As mentioned above, all the working parts exist, but we're all using them independently. Why shouldn't companies have a one-stop shop on a secure environment (even if it's controlled by IT) with single sign-on (SSO) using LDAPs, or advanced applications like Google or Yahoo?
Why should we depend on a personal computer, smartphone, or combination, when we could have an app running on all these devices simultaneously? If I'm going out to lunch on a given business day, I want to pick up my mobile phone, open an app, and call or IM my CFO to remind him that this lunch is on the company credit card. But I want to do so by reaching him by name, not knowing or caring how or where he will receive the message. What difference does it make how he's informed? He's the one paying for lunch.
Photo Credits: franky242 / freedigitalphotos.net, David Castillo Dominici / freedigitalphotos.net, franky242 / freedigitalphotos.net
Topics: business phone systems, mobile device management, mobile workforce, unified communications
About the Author
Carlos Lahrssen is president and CEO of nexogy, as well as founder, president and CEO of LD Telecommunications, Inc., nexogy's parent company. Lahrssen is an industry fan, follower and advocate — stay...
read more