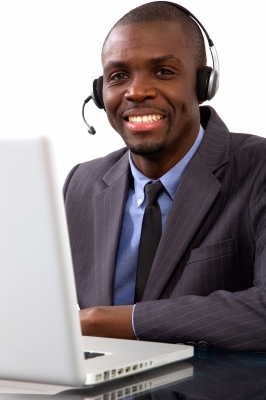 "The cloud" has been lauded so much over the past couple of years that some wonder whether it's being over-hyped. Well, it isn't. The truth is, using the cloud for applications and storage continues to increase, because the cloud has many advantages over on-site data centers. Cloud apps are automatically updated and patched, buy-in costs are often lower than for legacy on-site software apps, and cloud security has matured enough that even large enterprises are comfortable trusting the cloud with their data. Did you know your business phone system can be a cloud app too?
That's right: the cloud phone system is becoming more popular along with other cloud technologies. Here's why.
Because Your Traditional PBX Is Nearing the End of its Lifecycle
Maybe your traditional PBX system served you well for a long time, but it's nearing the end of its lifecycle. This is a great opportunity to replace your old system with a cloud phone system that brings your business communications into the 21st century without breaking the bank.
Because You May Be Moving Offices Next Year
If you run a growing start-up, you don't want the hassle of moving a traditional PBX phone system when your company outgrows its current location. Moving a cloud phone system is as easy as moving the physical phones, because the new system can be quickly set up using the broadband connection at your new office. You won't have to wait for a technician to come and set up the new system, leaving your communications needs unmet while you wait.
Because You Want a Unified, Professional Communications System
You may have offices in Boston and Kansas City, with a handful of telecommuters in Chicago, Miami, and Dallas. Yet you want one phone number for your company. A cloud phone system gives you exactly this, allowing business communications to work as if all your employees are under the same roof. And when you add more locations, they'll be under the same corporate phone number as well.
Because You Can't Afford to Hire a Receptionist Yet
Start-ups usually have to keep a sharp eye on expenses the first few years, and the right telecommunications system helps businesses do this. Cloud phone systems have an "auto-attendant" feature that allows callers to reach the intended party without having to inquire through a company switchboard. And your cloud phone auto-attendant works 24/7/365 without taking vacations.
Because You Want to Pay Less for Telecommunications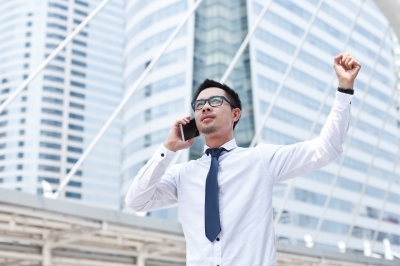 PBX phone systems reigned for years because they provided reliable service, but they were expensive to install, maintain, and reconfigure. Cloud phone systems, on the other hand, have much lower buy-in costs, include maintenance in the low monthly contract price and offer calling rates that are drastically lower than the rates you paid with a traditional PBX system. The return on investment is very quick, because you start saving as soon as the cloud phone system is installed.
Because You Demand Extensive Phone System Features
Clients and employees expect a phone system with a range of features like call forwarding, find me / follow me, conference calling, auto-hold, call-back, and voicemail-to-email transcription. Cloud phone systems have all these features and more, giving employees and clients the utmost in convenience and professionalism.
Because You Refuse to Compromise on Call Quality
If you tried an early voice over internet protocol (VoIP) phone system and were less than impressed with the call quality, it's time to take another look. Cloud phone call quality today is indistinguishable from PBX quality, whether your employee is speaking to a client from her desk, or from her hotel room in another country. Don't believe someone who says you have to give up great call quality when you give up traditional PBX.
Cloud phone systems are becoming the gold standard for today's business telecommunications systems. They offer unparalleled ease and convenience, scale up or down easily, are easy to move, and provide all the features and call quality you expect from a business phone system. Furthermore, they cost much less than traditional PBX. There's no better time than the present to install a cloud phone system like the ones provided by Nexogy, for customized telecommunications that give you the most for your money.
Photo Credits:Ambro / freedigitalphotos.net, Chaiwat / freedigitalphotos.net
Topics: business phone systems, mobile workforce, unified communications, business productivity, mobile applications, voip
About the Author
Carlos Lahrssen is president and CEO of nexogy, as well as founder, president and CEO of LD Telecommunications, Inc., nexogy's parent company. Lahrssen is an industry fan, follower and advocate — stay...
read more