Some of America's greatest businesses were started in someone's garage or spare room. Back in the pre-internet days, business phone systems represented major infrastructure investments, and moving or scaling a business phone system was an ordeal. All that has changed with widespread adoption of broadband technology.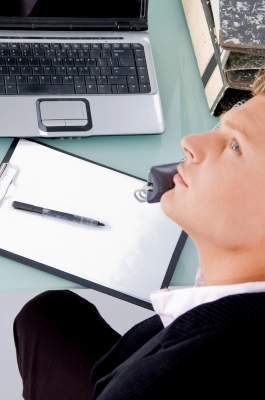 You might still run your small startup business out of your garage or a tiny rented office, but when customers or clients call, they can have the same experience they would if they were calling a Fortune 500 company if you have invested in a hosted VoIP phone system. Access to the latest technology isn't just limited to big businesses that are rolling in money. VoIP and the cloud have revolutionized the tools that even the smallest businesses need.

Why Are Small Businesses Switching?

VoIP phone systems cost less. Businesses that had been funneling a large chunk of their operating costs into their legacy PBX phone system are often amazed at how much of a savings VoIP phone systems represent. With hosted VoIP systems, the primary costs are a one-time purchase of handsets and the ongoing cost of the services, which are purchased on a subscription basis.

If you expect your small startup to grow, you do not have to project how many phone lines you'll need next year and have them wired in, because with hosted VoIP phone systems, you can add lines exactly when you need them. This type of elasticity is a huge advantage to small businesses, because they can be sure they're only paying for phone services they're actually using.

What Are The Benefits?

The most appreciated benefit of hosted VoIP systems is the lower cost. Over a year, it can really add up. But there are many other benefits to hosted VoIP systems. Many systems have features that you either couldn't get with traditional phone systems, or that were prohibitively expensive for many businesses. For example, many hosted VoIP systems can automatically transcribe voicemail messages and send them to their recipient as an email or SMS message. And with hosted VoIP, your off-site workers can utilize your business phone system with their mobile devices, just as if they were sitting at their desk in the office.

Empower Your Workforce, Wherever They Are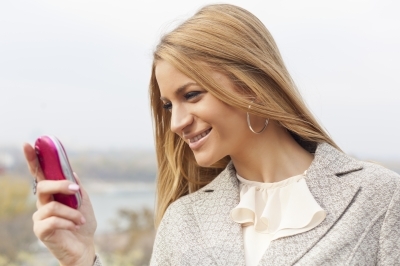 With hosted VoIP, your mobile workers don't have to miss any calls.

If you have a mobile workforce (and what business doesn't these days?) then hosted VoIP has even more advantages. Conferencing is easy, and employees can make very inexpensive international calls from the jobsite, their hotel, or wherever they have a broadband connection. Many small businesses have found that they can land highly desirable employees by offering telecommuting, and hosted VoIP systems allow communications with the telecommuter just as if they were in a traditional office. When your sales team hits the road, they take all their business communications features with them on their mobile devices, so there are far fewer missed calls, scribbled messages, and rounds of "phone tag."

It's Only Natural to Be Hesitant

Established businesses, or businesses started by those with a traditional business background may be hesitant to switch to hosted VoIP systems. After all, call quality on traditional systems is excellent, and if the electricity goes out, the phone systems still work. Today, however, call quality on VoIP phone systems is indistinguishable from that on traditional phone systems. Furthermore, if the power goes out, many VoIP phone systems can automatically route calls to a mobile phone or other backup number instantly.

Some people are skeptical that they could get so many phone features at such a low cost, but with VoIP phone systems, you really do. Compare features and costs of a traditional PBX system with those of a hosted VoIP system, and a whole world of business communications opens up to you.

Today, you don't need a Fortune 500 budget to have an enterprise quality phone system. Nexogy designs hosted VoIP phone systems that can be customized to individual business needs, at a cost that is surprisingly low. You don't have to suffer with an inadequate phone system, or a traditional PBX system that's costing your company too much. Hosted VoIP systems can transform your business communications for the better.

Photo Credits: imagerymajestic / freedigitalphotos.net, adamr / freedigitalphotos.net
Understand Cloud-Based VoIP Risks and Benefits with our Executive Guide.
Topics: hosted VoIP, mobile workforce, business productivity, voip
About the Author
Carlos Lahrssen is president and CEO of nexogy, as well as founder, president and CEO of LD Telecommunications, Inc., nexogy's parent company. Lahrssen is an industry fan, follower and advocate — stay...
read more