Posted on Mon, Jan 27, 2014 @ 09:21 AM by Juan Canto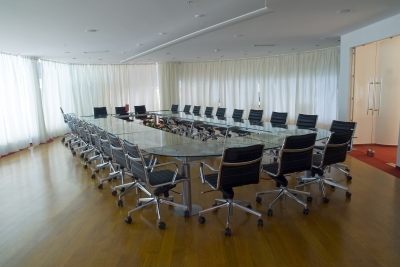 There's no reason to be intimidated by online meetings or the technology required to have them. In fact, many companies are embracing online meetings as a terrific way to get business done with efficiency and convenience.
Online conferencing with a hosted VoIP phone system is simple, inexpensive, and effective. Your company can save on travel costs and have an easier time scheduling meetings, even if you have employees who telecommute, work in the field, or travel frequently. Back in 2008, the Global e-Sustainability Initiative and the Climate Group estimated that up to 20% of worldwide business travel could be replaced with remote conferencing, and hosted VoIP technology has advanced significantly since that time.
How Online Conference Systems Work
Online conference systems come with different configurations, but generally they involve using VoIP phones or a web browser that displays names or picture icons and even video streams of the people participating in the meeting. These displays may highlight the person who is talking so that it's easy to know who is saying what. Participants who are in noisy environments (e.g., if they're dialing into the meeting from their mobile phone while riding on a train) can mute their line to prevent noise problems and still hear everyone else. Some online meeting systems allow audio recording to create shareable audio files for future reference.
Doing Online Meetings Right
Having a successful online meeting requires the same dedication as having a successful meeting in person. The content must take precedence, and it must be organized in a logical and engaging way. Rather than one person droning on and on, there should be some general interaction every few minutes to keep all participants on point and engaged. Success also depends on having the VoIP technology necessary to provide a reliable, easy-to-use interface so that people can't use "technical problems" as an excuse not to participate.
Cut Wasted Time and Costs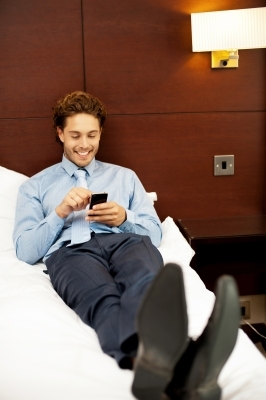 Scheduling an online meeting is generally easier than scheduling an in-person meeting, particularly if you have a mobile workforce or offsite sales teams. Online polls can be used to determine the best time for everyone, and the meeting can be scheduled to work with the schedules of as many participants as possible. Online meeting participants can "attend" from wherever they have a broadband connection and from virtually any device, PC, smartphone or tablet. When you don't have to bring people back from business travel or send people away to meetings, you save both time and travel expenses
Other Benefits of Online Meetings
Because online meetings are easier to schedule than traditional meetings, they can be held sooner, giving you faster turnaround times with communicating information or putting a plan into action. For businesses that have to be able to work quickly, such as media companies, reacting to a news item can be much faster than if you had to schedule meetings with everyone in physical attendance. "Getting together" with telecommuters, field workers, and sales reps is simpler, and causes much less disruption to people's work.
Using hosted VoIP video and audio conferencing in place of traditional meetings isn't always the perfect substitute. It's easier to learn more about other people's cultures and establish closer bonds if you see them in person. But while there's no perfect substitute for face-to-face interaction, online meetings can do wonders for saving time, saving on travel costs, and holding important meetings with minimum disruption to work schedules. Provide the VoIP technology necessary for online meetings, choose meeting content carefully, organize meeting content well, and respect the time of your attendees, and you'll find online meetings to be a terrific improvement to your workplace functioning.
If you think online meetings using VoIP technology could benefit your business, contact Nexogy, the telecommunications company that provides VoIP solutions customized to each business's particular telecommunications needs.
Photo Credits: adamr / freedigitalphotos.net, stockimages / freedigitalphotos.net
Topics: online meetings, videoconferencing
About the Author
Juan Canto is CFO for nexogy and LD Telecommunications, Inc., nexogy's parent company. Canto has been serving as CFO since 2000, and specializes in commercial and corporate banking, as well as U.S. cr...
read more