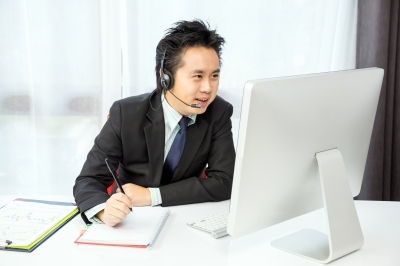 Video conferencing used to be expensive and technologically demanding, but today it's easy enough that it's used regularly in business and personal interactions.

Employers have ample reason to use video interviewing. It saves considerable time and money over flying an interviewee out for an in-person interview, and in competitive hiring environments, it allows quicker evaluation of job candidates who may not be on the market for long.
An OfficeTeam survey of over 500 hiring managers from companies with 20 or more employees, reported that
63% of hiring managers use video conference interviewing
to fill job openings. The video conference interview allows more flexibility, since everyone doesn't have to be gathered at one location, and it's very inexpensive compared with traditional in-person interviews. However, video conference interviews aren't a perfect replacement for in-person interviews. Fortunately, it's possible to move past the limitations of video interviewing and make it a successful recruiting tool. Here's how.
Problem: Video Interviewees Are Rated Lower by Employers
A
study of simulated interviews
by researchers at McMaster University's DeGroote School of Business found that job candidates interviewed by video were rated lower than candidates who were interviewed in person.
Solution: Use Video for All Job Candidates, at Least at First
To ensure the most level playing field, employers should use video interviews for all first-round interviews, even for local job candidates. You can offer tips to interviewees on good settings for their camera, lighting, and minimizing ambient noise beforehand to help ensure a good experience.
Problem: Employers Were Rated Lower by Video Interviewees
The DeGroote study also found that interviewees rated employers less favorably when they were interviewed over video than in person, saying the employers were "less attractive, personable, trustworthy, and competent."
Solution: Use Good Technology and Practice Beforehand
Video conference technology is advanced and affordable enough that there's no reason for technological glitches to get in the way. Ensuring that you have a reliable broadband connection, that the interviewer's face is well-lit (to facilitate reading of facial expressions), and that you make an effort to put the interviewee at ease can help employers come across more favorably.
Other Tips for Making Video Interviewing Work for Your Company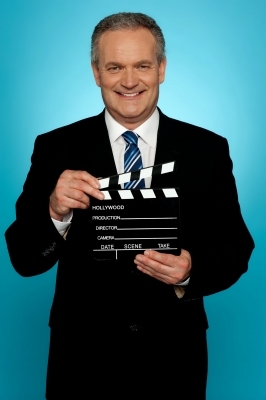 A single study of video interviewing should not be sufficient to discourage employers from using video conference interviewing. When interview conditions are uniform for all video interviews, it's easier to judge a job candidate's suitability for a job. Be prepared for eye contact to be a bit "off" for parts of the interview. Both parties may be looking at the person displayed on their screen, rather than at the webcam, resulting in less eye contact. This can be remedied by placing the webcam as close to eye level as possible and encouraging interviewees to do the same.

Taking time at the beginning of an interview to engage in small talk and outline what is to come can help put all parties at ease. Some companies send video interviewees links to informational videos showing existing employees and their job activities before conducting an interview. This personal touch helps break the ice with interviewees, and may prompt important questions from the job candidate during the interview.
Video conference interviewing offers tremendous time and money savings for employers who are hiring. Not only are travel costs saved, more people can be interviewed in a shorter period of time. Employers who don't want to hire solely based on a video interview can always create a "short list" of the top two or three candidates and interview them in person if the choice is not obvious from the video interviews.
With today's hosted VoIP business phone systems, video conferencing is easier and more economical than ever. And video conferencing isn't just for job interviews, but for any other meeting that involves people located in different places. When your business phone system supports video conferencing, your business saves time, saves on travel expenses, and has more time and money to focus on core business activities.
Nexogy
provides custom hosted VoIP business phone systems that include terrific features like video conferencing, at prices that are significantly lower than the costs of legacy PBX business phone systems.
Topics: business productivity, online meetings, videoconferencing
About the Author
Carlos Lahrssen is president and CEO of nexogy, as well as founder, president and CEO of LD Telecommunications, Inc., nexogy's parent company. Lahrssen is an industry fan, follower and advocate — stay...
read more