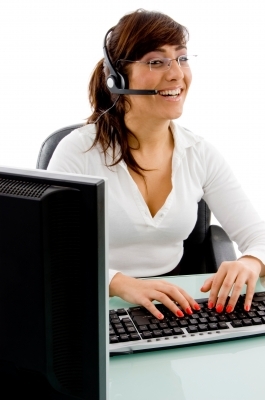 The so-called cloud is really just another way of using the internet. When the internet is used to run applications, those applications are known as cloud apps. Before the internet, companies would purchase software, which came in a physical package, and install and run it on their computers. But with the cloud, the software is run by a provider online, and it's used via internet browser.

Today there are even cloud VoIP phone systems that allow organizations to run their business communications from the cloud. With cloud applications, you don't install software on your own computers. Rather than owning software, you rent it as a service, just as you don't "own" the electricity you consume at home, but rather pay for the amount you use. The cloud is transforming business operations in many ways, like these.
The Cloud Allows Organizations to Focus on Core Business Functions
When your employees don't spend time waiting for new software to arrive, installing it, applying security patches and upgrades, and ensuring that the hardware running it continues to work properly, they have more time to devote to providing the products and services your company is in business for. When a new employee comes on board, if your business applications are cloud hosted, you can set her up with the apps she needs right away, rather than going through a drawn-out acquisition and installation process. Cloud apps make it easy to concentrate on running the business rather than running the IT infrastructure.
Collaboration Over Distance Removes Location Constraints
Business apps run in the cloud make collaboration easier, even if the parties collaborating have significant physical distance between them. Cloud apps make telecommuting a viable option for more companies, and allow them to hire the best people, even if they are located far away. Collaboration using cloud apps makes it easier to bring on a consultant or expert for one project without having to fly him to your location. With cloud apps, you can share data, documents, press releases, and other information quickly, making it easier to keep everyone up to speed with the projects they work on. And with cloud-hosted phone systems, your business phone system goes wherever your employees go.
The Cloud Lets Companies Scale with Size Easily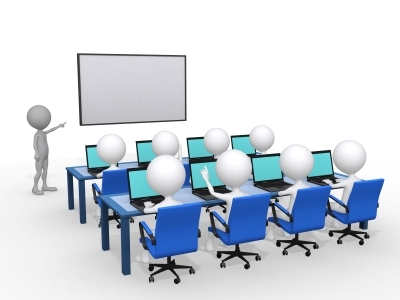 Legacy software often required very large up-front capital investment, and organizations had to factor in the amount of time required to get major software packages up and running. But with cloud business apps, it's easy to scale up, and costs far less. By the same token, it's easier to scale down, which is important for seasonal businesses, since with cloud apps they don't pay year-round for applications that are only in heavy use for part of the year. With cloud applications, you can add users within minutes, so your software investment always matches your business needs.
Cloud VoIP: Transforming Business Communications
Voice over internet protocol, or VoIP phone systems used to be installed on-premises, but the cloud has transformed VoIP as well. Cloud VoIP phone systems allow even small businesses to have fully functional telephony quickly, and with a much more reasonable up-front investment. With cloud VoIP systems, businesses buy the phones, which they then plug into their broadband network. The phones download the appropriate settings, and are ready to go very quickly. With older, on-premises phone systems, it could take days or weeks to get a phone system installed and running.
The cloud has made hosted VoIP the easiest, most cost-efficient way for small businesses to have the phone services they need at affordable prices. And these cloud VoIP systems don't skimp on features either. Conference calling, find-me / follow-me, auto-attendant, and voicemail-to-email transcription are just a few of the great features cloud VoIP phone systems offer.
Between cloud-hosted business apps and cloud VoIP phone systems, small start-ups have access to the tools they need to get things done efficiently so they can concentrate on business functions rather than whether their hardware and software are working properly.
Nexogy
is a hosted VoIP provider offering custom phone systems with every feature businesses need at costs that allow small businesses to have enterprise-level communications at an affordable cost.
Topics: business phone systems, business productivity, voip
About the Author
Carlos Lahrssen is president and CEO of nexogy, as well as founder, president and CEO of LD Telecommunications, Inc., nexogy's parent company. Lahrssen is an industry fan, follower and advocate — stay...
read more