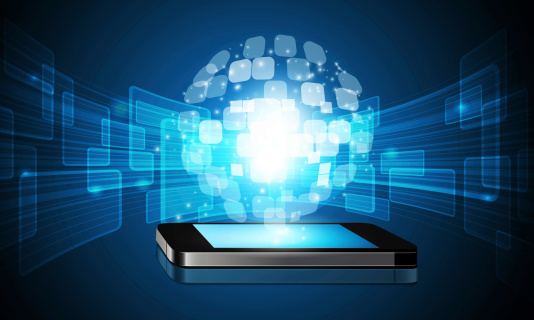 Business phone systems provide businesses with the capabilities they need to communicate with each other, customers and the public. Today's IP systems can also be used in multiple locations, provide reports and call logs to those in charge, and sync with calendars, email and other computer applications. Even very small businesses will greatly benefit from having a centralized phone system, which can offer virtual receptionist services and an answering service if the user drops out of cell coverage.

Phone systems also offer companies the ability to present themselves in a unified way to the public. In some situations, it is just easier for owners and employees to use personal phones, including personal cell phones, while conducting business. Using one's own cell phone is often more convenient while traveling or even while going from office to office. In addition to not having to carry multiple phones, it's easier to learn to use just one phone than two that may have different functions. Also, business cell phones are generally basic phones that may lack the functionality of smartphones - functionality that may be needed even more while on the go.
IP Phone Systems and Smartphones
Business phone systems continue to advance more and more quickly over time. One new feature of some IP phone systems addresses the issue of using one's smartphone for business. Using an app, one use the utilities of the business phone system right through a smartphone. Even the phone number used will be the business phone number, not the personal cell phone number. The app can work over wi-fi or through a cellular network if wi-fi is not available.
Next Step: Contact Nexogy to find out about all their business phone systems, including new features for adding personal phones into their systems.


BYOB Pros and Cons
Using personal phones within business phone systems is known in the industry as BYOD, which stands for Bring Your Own Device. For businesses, BYOD can have many advantages, but there are disadvantages as well. Employees using their own devices means increased security is needed to protect the security of the software used by the system itself.
Carlos Lahrssen, the president of Nexogy, states that "the biggest impact in BYOD related to controlling Enterprise Software and keeping it secure and private is the application used for Mobile Device Management or MDM."

If BYOD is part of your plan for a phone system, it would be wise to discuss the MDM with your service provider. Lahrssen advises, "Make sure you understand the cost and functionality on the MDM software or application you deploy before allowing your team members to use their [own devices] in the workplace."
Final Thoughts
Business owners need to carefully weigh the pros and cons when deciding whether the advantages of BYOD outweigh the disadvantages. However, if your business depends heavily on being able to travel or do business in many locations, BYOD can be a good option.
Nexogy
offers IP phone systems with capabilities for remote usage and bring your own device functionality.
Contact them
today to learn about options for your business.
Next Step:
Contact Nexogy
to find out more about using personal phones with business phone systems.
Carlos Lahrssen is president of Nexogy.
Sources:
A Guide to Business Phone Systems and Services
http://www.businessnewsdaily.com/7149-business-phone-system-guide.html
Quora: Carlos Lahrssen
http://www.quora.com/What-is-the-impact-of-BYOD-on-enterprise-software
Topics: business phone systems
About the Author
Carlos Lahrssen is president and CEO of nexogy, as well as founder, president and CEO of LD Telecommunications, Inc., nexogy's parent company. Lahrssen is an industry fan, follower and advocate — stay...
read more