Instead of being run from a single office from which all the employees work, today's businesses often involve different locations, sometimes even in different countries.
Additionally, telecommuting is becoming increasingly common. Then there are the times employees need to travel, but would still like to be accessible to co-workers and customers.

These location-based challenges can make communications difficult for businesses. Figuring out the right phone number at which to reach someone can be tricky, and inadequate face-to-face contact with co-workers can strain relationships or prevent them from developing in a healthy way.

Unifying Multiple Locations
IP phone systems can solve the communications challenges posed by modern businesses. The system is made to accommodate multiple locations, even across different countries. With the built in directory of phone numbers, it is easy to know how to get in touch with any employee, even when traveling or working from home.

Even a virtual call center involving telecommuting call center reps is made manageable with an IP phone system, which allows all users' statistics to be tracked as part of the system. Being able to track and gather information from employees in different locations would be virtually impossible without an IP phone system to bring all the information together.

Next step: Contact Nexogy to give your non-traditional business the unity provided by an IP phone system.


Fostering Healthy Communication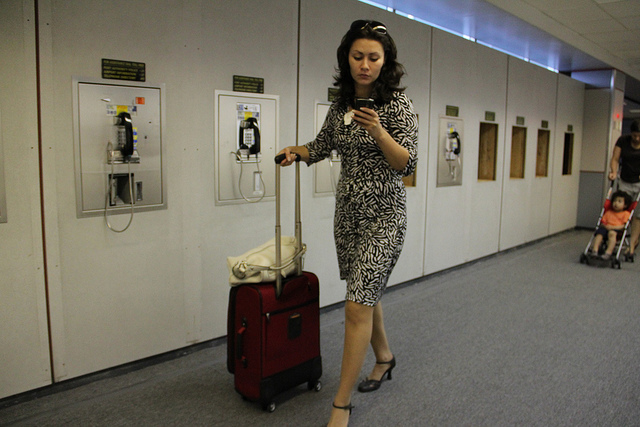 Collaborating with co-workers on projects can be tricky even under the best circumstances. When colleagues are spread out in different locations, however, it is often next to impossible. Features of IP phone systems make collaboration possible by allowing video and audio conferencing to get everyone on the same page, even if not in the same place.

Video conferencing can save businesses thousands of dollars per project, costs that they might have otherwise spent on flights, hotels and meals for employees to meet in person. While meeting face-to-face may still be warranted at times, the need for such meetings can be greatly reduced with an IP phone system.


Alternatives to a Permanent Office Space
With an IP phone system, it is possible to run your business completely from home or while on the road. You may not even need a permanent office if employees are all telecommuting or based in distant locations. Should the need for occasional office space or conference rooms arise, companies like Regus and others can set up temporary offices at a reasonable cost.

Far from being an impediment, not having a permanent office can keep a business flexible and competitive, cutting down on overhead costs and allowing employees to have the work-life balance that telecommuting can foster. In today's business environment, doing what works best for key employees can make them more productive and move the business forward faster.

By using all the features of an IP phone system, your business can take advantage of unprecedented flexibility to maximize its potential, wherever it may be located.

Next step: Contact Nexogy today to take advantage of all the ways an IP phone system can optimize your business across many locations.
Photo source #1: Flickr, photo source #2: Flickr
Carlos Lahrssen is president of Nexogy.

Topics: business phone systems
About the Author
Carlos Lahrssen is president and CEO of nexogy, as well as founder, president and CEO of LD Telecommunications, Inc., nexogy's parent company. Lahrssen is an industry fan, follower and advocate — stay...
read more