Phone systems used to be uniform and relatively simple, and they were connected by a physical copper wire network. These systems still exist, but today you have many other options for your business phones.
The number of choices and configurations can be overwhelming, and you probably have questions if you're considering a new phone system.
Here are answers to 7 of the most common questions about hosted PBX systems:


1. Will a hosted PBX system make more work for my IT person?
No. Hosted PBX systems are managed in the cloud, just like many of your other business processes probably are. Your IT expert will not have to learn new hardware or how to configure it, because it's all taken care of for you by your hosted PBX provider. Your IT person is free to focus on his or her usual work.
2. I have a small business, but I need advanced phone features. How can I afford it?
Perhaps the greatest feature of hosted PBX systems is their affordability. In the days of the landline, a company had to be very large to enjoy the economies of scale that made an enterprise phone system worthwhile. Today, even a very small business can enjoy economies-of-scale savings with hosted PBX systems. Your small business can enjoy all the enterprise-level features that let you compete effectively, while keeping telecommunications costs down.
3. I'm thinking of opening a branch office. How will this affect my hosted PBX system?
Scaling a hosted PBX system up is remarkably easy and quick. Your branch office won't have to be wired with trunks and lines. You simply add the new lines you need through a web interface with your hosted PBX provider, and acquire the headsets or handsets you need for your branch office. Once your branch office has broadband, you plug in the new phones and you're up and running. You can even have the branch office phones centrally managed under your existing business phone number.
Next step:
Contact Nexogy
and learn how hosted PBX answers your business needs.
4. My employees travel a lot, so how do I keep them connected with the office?
Mobile devices are great, but your employees probably don't like giving out personal numbers to contacts, vendors, and clients. Hosted PBX systems with mobile integration offer a simple desk-to-cell configuration that lets callers reach your employees through their business number, even when employees are working off-site. Likewise, employees can make calls through your hosted PBX system with their mobile devices.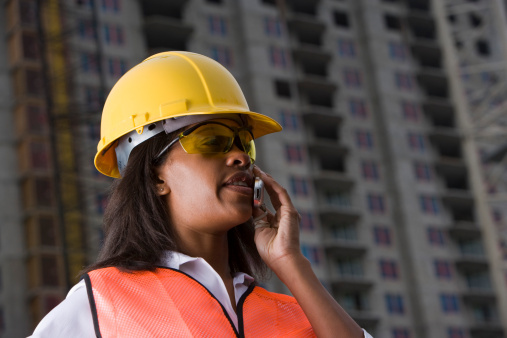 5. My business could benefit from a call center, but I don't want to outsource, and worry I can't afford one. Can hosted PBX help?
Hosted PBX call center solutions are ideal for small businesses that don't need dozens or hundreds of call center agents. You can easily set up a call center of any size, with minimal up-front capital investment. Your call center system can scale up or down easily, and you won't forego powerful call center features like CRM integration. Hosted PBX lets small businesses enjoy the benefits of a call center affordably.
6. I'm exploring the idea of video conferencing to cut down on travel costs. Is the investment worth it?
Top hosted PBX systems include easy video conferencing, at flat monthly rates that are very affordable. Businesses can save significantly on travel costs when they have video conferencing capability, particularly when it includes capabilities like screen sharing. Hosted PBX makes video conferencing convenient and affordable, so you see a reduction in costs right away.
7. If I offer telecommuting to my employees, we'll save on office leasing costs, but will the cost of the phone system offset those savings?
Telecommuting is a popular business perk, and offering it can often make it possible to hire someone you wouldn't be able to hire otherwise. Hosted PBX allows you to integrate your business phone system with your employee's mobile or home phone. Callers call a business number, and reach your telecommuter, just as if he or she were in the office. And hosted PBX is affordable enough that the cost of offering telecommuting is very low, so you save on office leases and save on telecommunications costs at the same time.
Nexogy
offers hosted PBX systems that put your business's telecommunications at the forefront of technology, at a very affordable price.
Nexogy
's systems give you all the features you need and want, plus low monthly rates, and low up-front expenditure. What are you waiting for? Hosted PBX offers you the phone system your business needs to grow and compete effectively.
Next step:
Contact Nexogy
and learn how hosted PBX answers your business needs.


Carlos Lahrssen is president of Nexogy.
Topics: business phone systems
About the Author
Carlos Lahrssen is president and CEO of nexogy, as well as founder, president and CEO of LD Telecommunications, Inc., nexogy's parent company. Lahrssen is an industry fan, follower and advocate — stay...
read more