Have you found yourself at a crossroads with your business phone system? Maybe you're paying a lot for your legacy phone system and believe you could be spending significantly less each month. Or perhaps you're planning to move offices, and the prospect of having your traditional business phone system moved makes you want to consider other options available.
If you have a legacy phone system, you are probably paying significantly more than you have to every month. Hosted VoIP phone systems offer all the features legacy enterprise phone systems offer, but with a much smaller initial buy-in cost, and lower monthly costs as well. These hosted systems, also known as Internet phone systems, are cost-effective for many reasons.
Initial Outlay is Minimal
Equipment costs for a traditional phone system can be staggering. With Internet phone systems, however, initial outlay is limited to ensuring you have a sufficient broadband connection, and the purchase of the handsets your employees will use. In some cases, you don't even have to purchase the handsets, because they are included by your provider in your flat monthly rate.
Operational Costs Are Lower
With Internet phone systems, monthly charges are predictable, so budgeting for them is easier. Long distance is included, and if you make international calls, these calls cost far less than with traditional business phone systems. Because Internet phone systems are cloud-hosted, infrastructure costs are distributed across many customers, allowing small businesses to enjoy economy-of-scale savings they wouldn't get with a traditional on-site phone system. Furthermore, expanding your phone system is easier with an Internet phone system. No new wiring has to be installed, and a new extension can be up and running the same day.
Next step:
Contact Nexogy
and learn how cost-effective and feature-rich our phone systems are.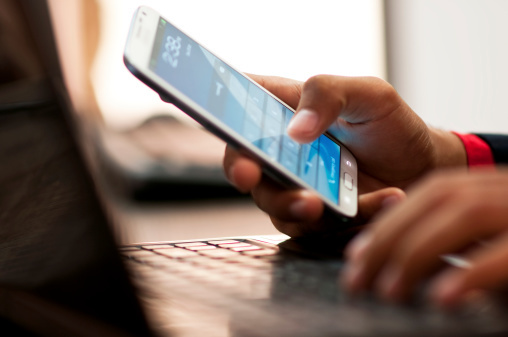 Internet Phone System Options Improve Productivity
When your Internet phone system integrates with employee mobile phones, fewer calls go to voicemail, and more callers reach their intended destination right away. Nobody has to wait until they get back to the office to check voicemails or return calls. Your employees can use their mobile devices to make business calls through your business phone system wherever they happen to be.

Many Internet phone systems have useful features like voicemail transcription, which automatically transcribes voicemails and sends them, along with an attached audio file, to the recipient's email or text app. Employees can read their voicemails in noisy environments, or in situations where calling voicemail and waiting to listen are inappropriate.
Internet phone systems are terrific for telecommuters, allowing them to be connected to the work phone system so their calls reach them automatically. This capability is equally useful if you have employees who work off-site frequently or who travel on business regularly.
Office Moves Are Much Less of an Ordeal
Moving a legacy business phone system can be disruptive and expensive. But moving Internet phone systems is simplicity itself. Just move the handsets to the new location, and once the broadband connection is up, plug them in and go. If you need to make changes to the system configuration, you can make the changes yourself using an intuitive web portal - no technicians required.
Growth in Internet Phone Systems Is Strong
According to Infonetics Research, hosted business phone systems grew more than any other type of phone service during the first half of 2013, as businesses "continue to turn to hosted services as a viable alternative to premises-based solutions." It's no mystery why Internet phone systems are becoming standard. Setup, installation, and maintenance require minimum buy-in and can be done without the assistance of technicians, and updating and troubleshooting are done by the provider. Combine lower costs with productivity-enhancing features, and the case is clear for Internet phone systems in business.



Nexogy

is a leading provider of business phone systems tailored to the specific needs of its small and medium business customers. If you have been struggling to do everything you need to with your legacy phone system, or believe you are paying too much for your system, it's time to explore the possibilities that Internet phone systems offer. More features and flexibility at a lower price are the drivers behind the enterprise shift away from legacy phone systems and to cost-effective Internet phone systems.



Next step:

Contact Nexogy and learn how cost-effective and feature-rich our phone systems are.



Carlos Lahrssen is president of Nexogy.
Topics: business phone systems
About the Author
Carlos Lahrssen is president and CEO of nexogy, as well as founder, president and CEO of LD Telecommunications, Inc., nexogy's parent company. Lahrssen is an industry fan, follower and advocate — stay...
read more