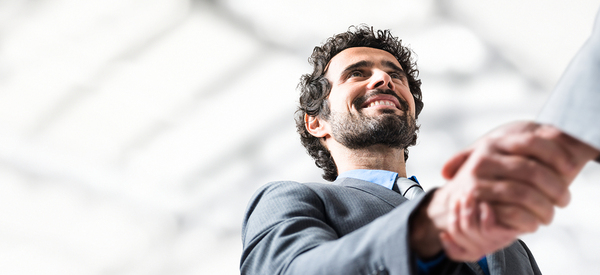 As a nexogy Channel Partner, you can earn money in two different ways: up to 200 percent in upfront commissions, and 20 percent in residual reward payments for every sale. We deliver all the tools you need to succeed, both through online resources and access to a nexogy VoIP expert.
So how does it work? We're glad you asked. Let's take a look at the types of resellers who partner with nexogy. Then we'll review how to get started as a Channel Partner and what to expect from the program.
Is Being a Channel Partner Right for You?
Many nexogy Channel Partners start out as nexogy customers. Their daily experience with our products makes them good at communicating the benefits and confident in nexogy's performance. When they decide to add VoIP, cloud PBX and other managed services to their own sales catalogs, they go with a solution they know.
Other Channel Partners start primarily as nexogy VoIP resellers and gradually add more nexogy products to their portfolios. They may add nexogy to existing service offerings, or they may switch their entire catalog to nexogy to take advantage of our competitive commissions and residuals.
Channel Partners resell nexogy services, leveraging the market positioning of nexogy's brand. If you're interested in reselling nexogy services under your own brand, you may prefer our White Label Reseller program. Whichever you choose, we give you the flexibility to set prices that fit your customers' budgets. You set targets for revenue and margin, and then price accordingly.
How It Works
If you choose to be a Channel Partner, you're assigned to one of three tiers based on your business type and potential partner scope. In addition to earning commissions and residuals from your own sales initiatives, you receive direct referrals from nexogy when someone in your area contacts us for orders and installations.
When you sign up to become a Channel Partner, you get access to our online Knowledge Base as well as a wealth of training videos. Members of your team complete training courses and learn to use our Admin Portal for quoting and making a sale. In addition, we supply all the marketing materials you need as well as extensive installation and support guides. Our services are packaged in bundles that are easy to explain. You have options to offer every type of customer, and you can prepare multiple quotes that allow them to weigh different scenarios.
Creating a quote is as easy as entering client information into our portal and then clicking the services and equipment they want to have. You can quote for different types of phones, add services like DID and fax, and add both domestic and international numbers. Once you've entered their requests and relevant supporting information, you choose a term over which they need services. Then, you can email the quote or download it, print it and hand it to them directly.
When you earn commission from closing your own sales and taking care of nexogy referrals, you receive prompt payment via ACH. Installations are fast and easy; you pocket your commission and then enjoy the ongoing residuals.
Let's Talk
If you're looking for an experienced telephony provider with a proven track record, along with the best commissions in the industry, nexogy's Channel Partner program is the place to be. Learn how to become a partner.
Topics: channel partner program
About the Author
Oliver Verde
's the Marketing Director at nexogy, and he started in January of 2015. Mr. Green is passionate about developing teams to become the future leaders of nexogy as well as expanding the company's reach a...
read more