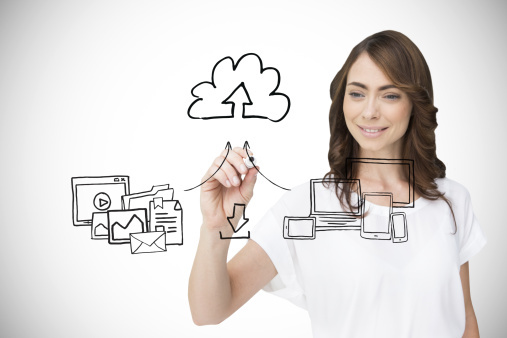 A 2013 Gartner survey of 651 organizations found that 38% use cloud services, and 80% intended to use cloud services in some form over the subsequent 12 months. Another 2013 survey by SAP and the Knowledge@Wharton Group found that 85% of participants believed that cloud computing would transform their business and their industry.

The cloud has the ability to accelerate technology by relieving businesses' dependency on premises-based IT infrastructure. Moreover, the cloud is an enabler to both big data and analytics, two game changers in the business world. The cloud also gives companies greater agility in responding to changes in the marketplace due to its inherent flexibility and scalability. This can mean serious competitive advantages for companies using cloud services.

For the most part, increased cloud usage is addressing specific, tactical problems rather than being implemented as sweeping infrastructure replacement. Business high speed internet is the key to businesses maximizing return on investment for cloud applications. Here are some ways business high speed internet providers help companies do this.


Meeting The Bandwidth Challenge
If your company is considering moving certain applications to the cloud, step one should be reevaluation of your current bandwidth. You will be relying on internet connectivity more, and using more bandwidth with each app you shift to the cloud. Suppose you start using a new file sharing app to better collaborate with those in branch offices. Without sufficient bandwidth, slow upload and download times could severely limit the amount of time your new app will save.
Think about not only the cloud apps you use now, but also the apps you may use later. Consider other bandwidth-consuming activities as well. For example, if you plan to replace your landline phone system with a hosted VoIP system, you will need high speed business internet with sufficient bandwidth to support your phones as well as your cloud apps.
Next step:
Contact Nexogy
and learn how WiMax can ease your transition to the cloud.
Symmetrical Connectivity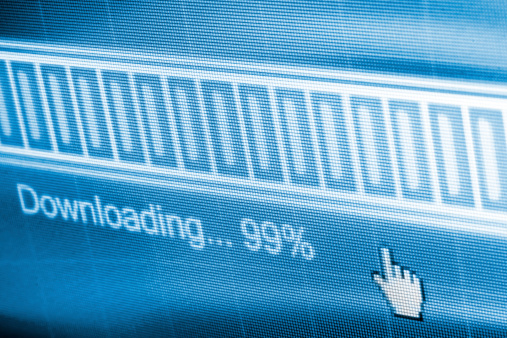 Symmetrical connectivity simply means you have high upload speeds to match your high download speeds. For some industries, the need for symmetrical connectivity is clear. For example, companies that upload a lot of video content obviously need fast upload speeds. But symmetrical connectivity is important even for small business high speed internet. Unlike with your home internet connection, your business connection is used for uploading much more often. An asymmetric connection like the one at home can seriously slow down business processes.
Dangers or Oversubscribed Networks
Be wary of high speed business internet connections that you share with others. Some providers are guilty of oversubscribing their networks, and in these cases traffic spikes could needlessly slow down your cloud processes. And these traffic spikes can be unpredictable too. You certainly don't want to encounter bottlenecks when you're trying to meet a critical deadline. Look for high speed business internet providers offering dedicated connections. That means your connection is just for your business, and if your neighbor's business experiences a spike in traffic and resulting bottleneck, you won't be affected.
Consider Bundling to Save Money
Companies looking for small business high speed internet may want to consider providers that offer bundled services, which can result in significant cost savings. For example, business high speed internet providers that offer bundled hosted phone service along with their high speed internet service can deliver savings both on the internet connection and on the phone service. This can be a terrific way for small businesses to upgrade their phone system, take advantage of great telecommunications services and features, and make their transition to cloud apps quicker and smoother.
Conclusion
If you're one of the many enterprises increasing usage of cloud applications, it's critical that you have a business high speed internet connection that can handle your bandwidth needs. But bandwidth isn't the only important factor. You'll need high upload speeds to match your high download speeds to maximize cloud ROI. Choosing a non-shared connection is also smart, so you'll know you can count on fast speeds all the time. And finally, you might consider bundling other services, like hosted phone service, with your high speed internet connection to save more money every month.
Nexogy
is a leading provider of business high speed internet. With
Nexogy
's
WiMax
, customers get dedicated connections with symmetrical connectivity and generous bandwidth. Customers can also bundle
Nexogy
's leading hosted phone systems with
WiMax
, and save even more money.
Next step:
Contact Nexogy
and learn how WiMax can ease your transition to the cloud.
Carlos Lahrssen is president of Nexogy.
Topics: business phone systems
About the Author
Carlos Lahrssen is president and CEO of nexogy, as well as founder, president and CEO of LD Telecommunications, Inc., nexogy's parent company. Lahrssen is an industry fan, follower and advocate — stay...
read more