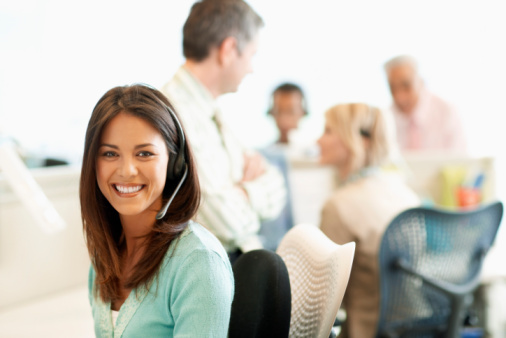 Call center systems help businesses take their customer service from good to outstanding. And if you think your small or medium sized business can't afford a call center, maybe you should take another look. Setting up call center systems today doesn't require expensive hardware or complicated management. Cloud-hosted call center systems are both affordable and scalable.
Adding a call center to your small business allows call center agents to take the pressure off your key employees, so they can concentrate on core business functions rather than taking customer service calls. Here are some call center systems best practices that can help you maximize return on investment from your call center.
Start the Process Right with a Toll-Free Number
People use mobile phones most of the time, and "long distance" is a fading memory for most. However, using a toll-free phone number for your call center instantly imparts a sense of solidity and seriousness. Many businesses choose to use a vanity phone number (where the digits spell a word or phrase relevant to the business) since they are so easy to remember. Call center systems with a toll-free or vanity phone number reassure callers even before they make contact.

Use a System That Routes Calls Optimally
Automatic call distribution (ACD) technology prevents an influx of calls from bogging down your call center. Calls can be routed among agents and queues for maximum efficiency with call center systems that have ACD features. Calls may be routed to available agents depending on whose line has been idle the longest, or using a "round robin" approach. ACD technology also allows you to route calls to agents working from home or at other locations.

Integrate Your Phone System With Customer Relationship Management
Call center systems that integrate with customer relationship management (CRM) systems like Salesforce streamline operations and improve the caller experience. With CRM integration, caller information automatically shows up on-screen, so agents can get an instant overview of the customer's history with your business. And if a call must be transferred, the CRM system transfers caller information as well, so callers don't have to repeat their information multiple times.

Next step: Contact Nexogy and learn how call center systems can transform your company's customer service.
Gather Valuable Analytics with Real-Time Reporting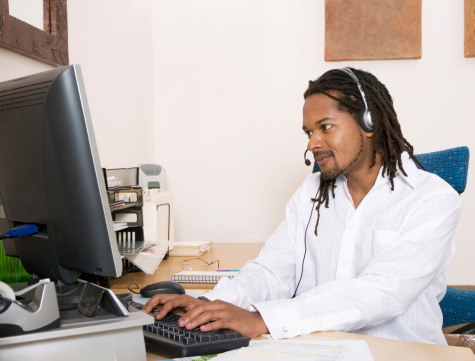 Your call center manager can gain valuable, real-time insight into call center performance with real-time reporting. Call center systems with real-time reporting typically show a dashboard with analytics like call sources, calls for particular employees, call volume, repeat callers, and call duration.

Calls can also be logged with logging software that records the caller's number, the number dialed, date, time, and call duration. These figures are critical to optimizing agent scheduling and creating benchmarks and metrics for improvement.
Record Calls for Use in Training and Evaluation
Some call center systems record calls for later retrieval, and cloud call center systems do so without your having to maintain expensive hardware. Recording calls lets you maintain records for reporting and compliance purposes, and for legal purposes should a dispute arise. Calls can be recorded for evaluating agent performance, and for improving agent training and etiquette.
Train Agents Quicker With Monitor, Coach, and Barge-In Technology
When you hire agents, you want them trained and ready to accept calls as quickly as possible. Call center systems with monitor, coach, and barge-in technology can greatly assist with this. Managers can use the "monitor" feature to listen to a call without the agent or caller knowing. The "coach" feature allows a manager to communicate with the agent during a call without the caller knowing. This is terrific for helping new agents gain experience. The "barge-in" feature allows a manager to join a call and converse with both the caller and the agent if necessary.

Conclusion
Call center systems today offer technology that accomplishes three important tasks:
Allowing your small or medium-sized business to afford its own call center

Providing agents with the information they need to answer calls with confidence

Giving supervisors the technology and data necessary to run the call center efficiently
With modern call center technology, the foundation is laid for outstanding customer service, which is why you want a call center in the first place.
Nexogy
is a leading provider of call center systems for businesses of all sizes. With a full range of features and cloud-hosted technology that keeps costs under control,
Nexogy
lets businesses run call centers that improve their reputation and help them compete more effectively in the marketplace.
Next step:
Contact Nexogy
and learn how call center systems can transform your company's customer service.
Carlos Lahrssen is president of Nexogy.
Topics: call center
About the Author
Carlos Lahrssen is president and CEO of nexogy, as well as founder, president and CEO of LD Telecommunications, Inc., nexogy's parent company. Lahrssen is an industry fan, follower and advocate — stay...
read more