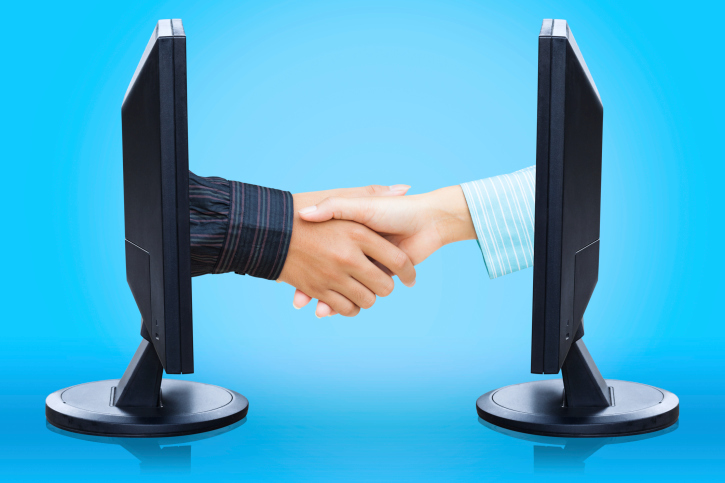 Every business wants employees who are engaged in their work and in the company they work for. Engaged employees understand the culture of the company they work for and enjoy the work they do. Companies engage employees in several ways: effectively communicating the purpose and goals of the business, training employees to understand and appreciate the importance of the work they are doing, and connecting personally with employees so that they know the company cares about them as well as the work they are doing.

For today's businesses, engaging employees is not as easy as it used to be. Employees may be spread out over many different business offices, with many working virtually from home. Some virtual employees may never even set foot in a corporate office. It is easy for these virtual employees to feel disconnected from the company they work for when the office culture is entirely absent and the employee is hundreds or thousands of miles away from the company itself. How can companies engage these workers, people that they may never even see in person?
Phone Systems Are the Answer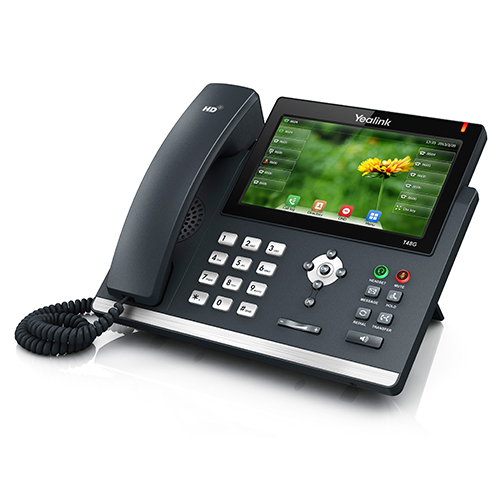 The right business phone system fosters employee engagement in several critical ways that can make the difference between employees who are disconnected and those who are plugged into the company culture. Effective phone systems can help foster face-to-face interactions, implement training solutions, and allow for feedback and personal interaction.
Email and text messaging are wonderful tools for business, but sometimes the clearest way to communicate is face-to-face. Hosted phone systems can provide options for audio and video conferencing to allow more personal and face-to-face interaction for employees who work in distant offices or telecommute. Audio or video conferencing can help virtual employees feel like part of a workgroup and can allow them to share questions and concerns with fellow employees and managers.
Next step:
Looking for a way to connect your workforce across great distances?
Contact Nexogy
to find out about affordable solutions for any business.
Many Features for Many Training Needs
Audio or video conferencing are preferred tools for communicating with employees, but scheduling a time that works for everyone can be impossible. Many business phone systems offer options to record presentations, allowing employees that can't be present at a conference access to the information at a time that is more convenient. Sessions can even be edited to allow for updates or follow-ups that occur after recording.
Another great feature phone systems can provide is the ability to provide more information about the topics covered in online meetings. Phone systems can provide the capability to upload a database of materials that will supplement the meetings and give employees more information when needed or desired.
Technology can sometimes be problematic to navigate, but phone systems offer user-friendly resources that can help virtual employees (or any employees) become more engaged in their work and in the company they work for. When employees understand their purpose and value, they will be more motivated to do their best work. The right phone system may not seem personal, but can facilitate the personal connections required to engage employees at every level.
Next step:
Nexogy offers phone systems with all the features businesses need to best engage their employees.
Contact them
today to see how their systems can benefit your company.
Sources:
Online Training Features That Engage Employees
http://www.nexogy.com/blog/Online-Training-Features-that-Engage-Employees
The Engaging Dozen - 12 Ways to Improve Remote Employee Engagement
http://blog.fuze.com/the-engaging-dozen-12-ways-to-improve-remote-employee-engagement/
Engaging Virtual Employee: Innovate Approaches to Fostering Community
http://www.marketing.org/i4a/pages/index.cfm?pageID=6041%20http://www.rswcreative.com/sight-mind-five-ways-engage-remote-employees/
Topics: business phone systems
About the Author
Carlos Lahrssen is president and CEO of nexogy, as well as founder, president and CEO of LD Telecommunications, Inc., nexogy's parent company. Lahrssen is an industry fan, follower and advocate — stay...
read more