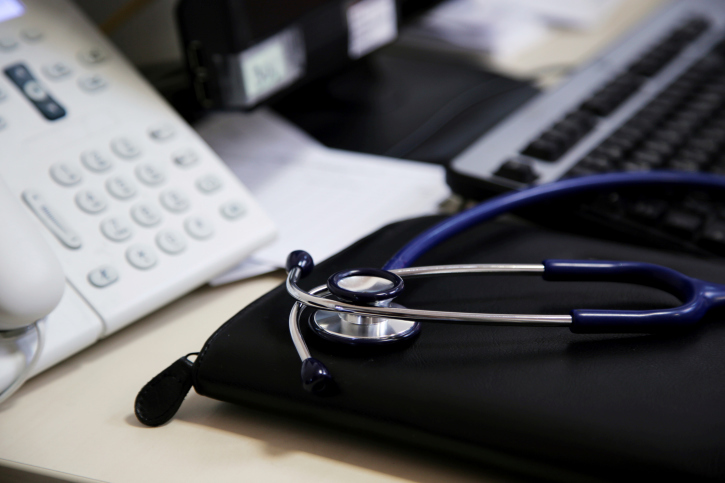 Today's IP phone systems have several features that can facilitate better and faster communication between patients and health care professionals as well as streamline office processes to save time and money.
Consider the following features available for IP phone systems through Nexogy:
Computerized medical records can be integrated into the phone system so that when speaking to a patient, that person's medical records would come up on the healthcare professional's computer screen.


Mobility features connect phone system users to the system through a mobile device. This not only means healthcare professionals could call patients while not in the office (like while on duty at the hospital), but that said patients' medical records would be accessible while on the road as well.


Call recording features allow professionals to review conversations had with patients, which can improve patient care as well as provide legal protection if there is a later dispute.


Automatic reminders can be set up to remind patients of appointments or that it's time for a physical, all without the need for staff to manually make phone calls.


Next Step: Contact Nexogy now to find out about affordable, efficient phone systems that can save your medical office time and money while improving patient care.


Automated attendant features make it possible for patients to direct calls to the most appropriate staff member, even without a receptionist.


An even bigger benefit to the auto-attendant feature is that it could replace the long-needed answering service that most healthcare professionals pay big bucks to have when they are out of the office. Patients can now call and leave a message, which can be transcribed into an email for the on-call professional to screen at a moment's notice. Doctors can then return messages at the appropriate time to set up appointments as needed.


For healthcare professionals with multiple offices, connecting with staff is quick and easy to do through extension numbers, rather than having many different phone numbers to keep track of. If desired, all of the offices can be treated as one unit, or they can be separated as well.


Video conferencing features can make it possible to talk to patients or off-site staff members face-to-face, which can help make communications more accurate and effective.

By improving patient and staff-to-staff communications, health care providers and their staff can give better patient care with less time, effort and expense than ever before. When communication can't be face-to-face, an IP phone system is the next best thing.

Next Step: Contact Nexogy today to get your office on the road to automation and better patient communication with a new phone system.



Carlos Lahrssen is president of Nexogy.
Topics: business phone systems
About the Author
Carlos Lahrssen is president and CEO of nexogy, as well as founder, president and CEO of LD Telecommunications, Inc., nexogy's parent company. Lahrssen is an industry fan, follower and advocate — stay...
read more