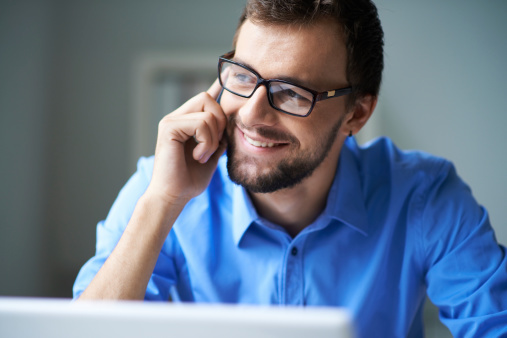 Business phone systems won't help your business much if callers have trouble reaching the person they need to talk to. And with workers more mobile than ever, the chances of the right person being at his or her desk to take a call are lower than they used to be.
Most businesses can't tether their employees to desks, because sometimes clients are met away from the office, the company may have remote work sites, or some employees may telecommute some or all of the time. But the right phone system can help ensure that calls reach their intended contact, even if that person is on the go. Many businesses turn to a cloud phone system because of the great features they offer and the amazing savings that can be realized over traditional landline business phones.

With a cloud phone, the infrastructure running the system is located off-site, and the entire phone system is managed over the Internet. This setup allows smaller businesses to enjoy economy of scale pricing and have features that used to be available only to large enterprises. One of the most important features you'll find in today's cloud phone system is called find me / follow me.
What Is Find Me / Follow Me?
"Find me" and "follow me" are actually two call forwarding services, but they're often used together. Find me allows your employee to receive calls at any location, while follow me allows the employee to be reached by any of several phone numbers.



With some cloud phone systems, your employee is assigned a virtual phone number. When a caller dials that number, the system routes the call through a defined list of numbers, which may include the employee's mobile phone number. These numbers may be called simultaneously, or sequentially. The sequence in which the numbers are called can be defined according to the employee's schedule and location. Only if all numbers have been called and no connection is made is the call routed to voicemail.



Next step:

Contact Nexogy

and learn about all our great phone features.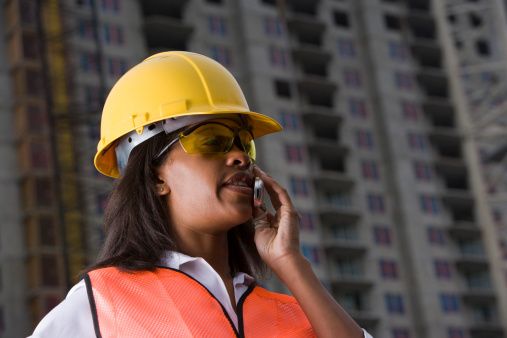 How Find Me / Follow Me Helps You Work Smarter
Find me / follow me allows employees to give out one number and greatly reduce the chances of missing a call. It allows a mobile or telecommuting employee to keep her mobile and home numbers private, and to route VIP callers directly, wherever the employee goes. Calls from a specific client can be set up to ring a backup employee if the original contact is not reached, so there is a much greater chance that a caller will speak with an actual person rather than having to leave a message.
When your cloud phone system has find me / follow me capability, employees can be reachable while traveling, at home, or at a remote work site, without having to give out personal numbers. To the caller, it's as if the contact is sitting at his desk ready for a call.
With some cloud phone systems, find me / follow me capability allows employees to set a calendar of dates and times they are available, and numbers where they can be reached at certain times, so calls can be automatically routed on days the employee is off-site. Your clients, other employees, and vendors only have to remember one number.
Situations Where Find Me / Follow Me Is Useful
Say an employee telecommutes on Wednesdays. She can program the cloud phone system's find me / follow me feature to automatically route calls to her home phone on Wednesdays. Or suppose an employee will be attending a trade show for part of a week. He can set up find me / follow me to automatically ring his mobile phone during those dates in order to avoid missing calls. Another situation where this capability is helpful is when a client works with both a senior partner and a junior partner. Find me / follow me can route calls accordingly; if the client can't reach the senior partner, the call is automatically routed to the junior partner.
Find me / follow me is just one of many features available in today's cloud phone systems. Other popular features include auto-attendant, hunt groups (which route calls through a series of employee extensions until the call is answered), and easy conference calling. Some cloud phone systems also offer video conferencing, which can save on travel expenses and make things like seminars and employee training more convenient and less disruptive.
Nexogy
offers cloud phone systems with a range of useful features, and they're affordable to small businesses. At
Nexogy
, we think your small business should have the tools it needs to compete effectively without the major capital investment required for a traditional landline system. Let us show you how we can help you work smarter and compete better.
Next step:
Contact Nexogy
and learn about all our great phone features.
Carlos Lahrssen is president of Nexogy.
Topics: business productivity
About the Author
Carlos Lahrssen is president and CEO of nexogy, as well as founder, president and CEO of LD Telecommunications, Inc., nexogy's parent company. Lahrssen is an industry fan, follower and advocate — stay...
read more