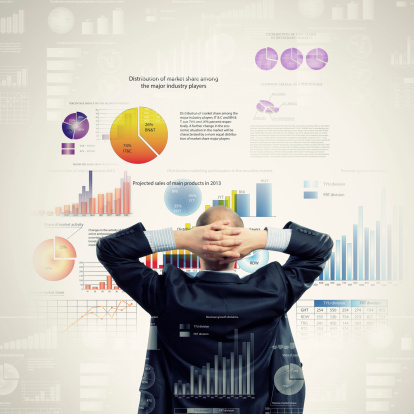 As you offer products and services for sale, you will frequently receive feedback from your buying public. When your volume reaches a critical level, you may find that your business needs to open a call center to meet your company's customer service needs. But does your call center serve the purpose for which it was created? Is it effective?
Having an effective call center requires an effective phone system. Your call center phone system should not only improve the satisfaction of your customers, but should also help the business reduce costs, increase revenue, and make your employees more productive.

Next Step:
Contact Nexogy
today to find out more about all the features available that can make your call center more effective.
But what are the specific needs of a good call center?
A good system is able to automate many of the inbound and outbound calls it receives and generates. Calls may be routed to the first available agent, to various business locations (necessary for virtual call center representatives), or may be scheduled in advance. Automation will make your call center run more smoothly and increase its productivity. You may find that you can offer better customer service with fewer call center employees. Your ability to serve your customers better can also lead to increased sales and decreased returns.
Employing virtual call center representatives who work from home can save an enormous amount of time and money and increase your call center's productivity greatly. By using Bluetooth and other types of headsets, productivity can be measured and evaluated just as if employees are in the same room. The system you have should be easily expandable to grow as your business grows.
You may need centralized control of your call center, or you may need control that is based from different locations. Your phone system may also offer reporting and recording features as well as other tools for providing quality customer service management. This will allow you to easily see how your call center is working and the impact it is having on your business.
A quality phone system should be compatible with other tools used within the company, such as email, mobile phones, calendars, and other software that may be part of the business. This will ensure a smooth experience for both your customers and your employees over all facets of the experience.
It is also important to have a phone system that provides a positive experience for your customers - quality sound and connection speed, short hold times, and messages that communicate effectively to your customers about both your company and your customer service system. Personalization, or your rep knowing the customer's name and location, will also help the effectiveness of your call center.
Next step:
Contact Nexogy
today to find out more about phone systems and call center options for your business.
Carlos Lahrssen is president of Nexogy.
Sources:
Best Phone Systems for a Successful Call Center
http://www.csggc.com/csg/csg.nsf/0/B7A819F8C4E6DACB8625784700697B61/$FILE/Best_Phone_Systems_for_a_Successful_Call_Center.pdf
Topics: call center
About the Author
Carlos Lahrssen is president and CEO of nexogy, as well as founder, president and CEO of LD Telecommunications, Inc., nexogy's parent company. Lahrssen is an industry fan, follower and advocate — stay...
read more