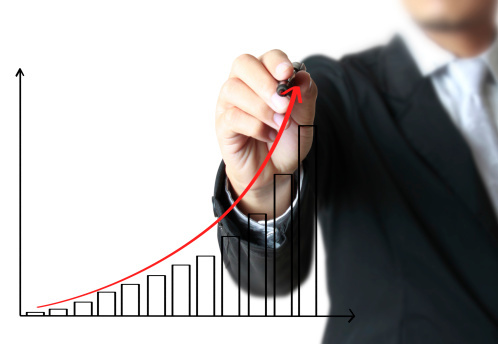 Most people start businesses with the goal of watching their business grow and thrive, fulfilling a market need with innovation and great service. Businesses with the best growth potential are those that are scalable. Scalable businesses are able to grow without their infrastructure holding them back.

To be scalable, your business's infrastructure, including your IT equipment, office equipment, and physical space must be flexible, and must not be too expensive to expand as your business grows. When your business is constrained by outdated technology, scalability and future business growth can suffer. And if you're interested in attracting investors, you need to be able to show that your business is ready to scale.


What Influences Scalability?
With scalability you attract more customers and clients, and your business systems and resources can accommodate growth and increase profits. Three major influences on scalability are the size of your target market, your business processes, and your resources, which include people, equipment, intellectual property, and capital.
Market demand is obviously a driver of scalability. The ability to align your processes and resources to market needs is a major attribute of scalability. The business processes you use, including customer service, marketing, product development, and invoicing influence whether your business operates efficiently and can handle increased sales without hiccups. Likewise, your resources have to be sufficient so that you can handle increased demands without increased costs offsetting new revenues.

Automation, Flexibility, and Scalability
Automation is an important component of scalability. Obviously you can't automate some things, but process technologies are available to automate many aspects of running your business, such as timekeeping, training, and building security. The better you document the processes you automate, the easier scalability is. Flexibility is also important to scalability. While you can't solve every customer need, you can build a strategy that incorporates continuing innovation, so you can build on early successes to address more customer needs and expand your business's offerings.
Next step:
Contact Nexogy
to explore scalable cloud phone solutions.
How Cloud Phone Systems Increase Scalability
Equipment Costs Are LowOne of the most important scalability tools your business can have is a scalable phone system, and a cloud phone system is inherently scalable and flexible. There are many reasons the cloud phone system is the ideal choice for your scalable business plan.
Other than the phones themselves, equipment costs are minimal. With older landline phone systems, the trunks and lines often had to be mortgaged up front, but with cloud phone systems, initial buy-in is low, and expanding the system is basically a matter of adding more lines through a convenient web portal and acquiring the necessary handsets or headsets.


The Learning Curve Isn't Steep
Learning to use even a sophisticated, feature-rich cloud phone system is quick. Cloud phone systems have web-based management dashboards that make it easy to configure features and users, even if you're not conversant in telecommunications technology. Setting up won't require a lot of lead time with a cloud phone system, because as long as you have adequate broadband service, it's mostly a plug-and-play situation.
Features Help Your Business Grow with Fewer Growing Pains
In the old days, you needed to be a big enterprise with a lot of money to get the features available with today's affordable cloud phone systems. Expect your cloud phone system to offer auto-attendant, call logs, easy conference calling, ring groups, and mobile integration - all from one provider. With long-distance included in the monthly fee, you'll know exactly what you'll pay for phone service from month to month, and can easily determine the cost of adding new lines. Advanced features like video conferencing are often included, which can help cut travel costs and make scheduling meetings simpler.
Predictable Costs and Easy User Addition
If you ever managed a landline PBX system, you probably remember the expensive on-site hardware and maintenance costs, and calling costs were often calculated using complex formulas. Many companies brought in consultants to audit phone bills and look for ways to keep them under control. These problems go away with cloud phone systems, because billing is easy to understand and predictable, with no surprises or hidden charges. And if you hire new employees, it's easy to add a few new users, or dozens, quickly and inexpensively.
Nexogy
is a leading provider of cloud phone systems that can save you around 50% over what you pay with a traditional business phone system while you enjoy numerous useful features that keep your workforce in touch seamlessly, even when they're traveling, telecommuting, or working off-site.
Nexogy
also offers great call center solutions that set up quickly, with much lower buy-in than traditional call center solutions. Let
Nexogy
show you how to make your business more scalable while saving money every month.
Next step:
Contact Nexogy
to explore scalable cloud phone solutions.
Carlos Lahrssen is president of Nexogy.
Topics: business productivity
About the Author
Carlos Lahrssen is president and CEO of nexogy, as well as founder, president and CEO of LD Telecommunications, Inc., nexogy's parent company. Lahrssen is an industry fan, follower and advocate — stay...
read more