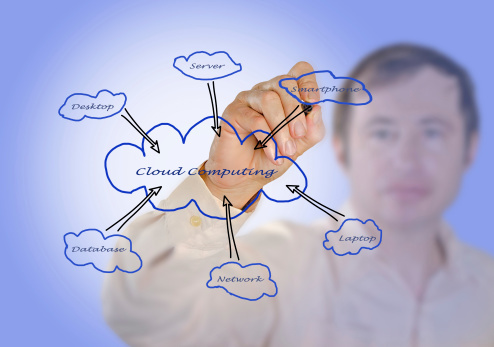 Cloud phone systems may sound like something new and different, but you use a cloud phone just like you use any other phone.
The difference is how calls are routed. Rather than traveling over copper wires, cloud phone calls are routed over a high speed internet connection. Here are some common questions people have about cloud phone systems and their use in business.
What exactly is a cloud phone system?
A cloud phone system is a phone system that uses high speed internet to connect calls. These systems are cost-effective and offer features that used to be unaffordable for small businesses. With a cloud phone system small businesses can increase productivity, compete more effectively and offer better customer service.
Why are cloud phone systems becoming so popular?
Cloud phone systems are remarkably affordable and full of features. For a fixed, low monthly rate, you get unlimited long distance, virtual receptionist, voicemail transcription, easy mobile integration, audio and/or video conferencing, plus standard phone features like routing, find-me follow-me, ring groups, and more.
How good is call quality?
Older voice over internet protocol (VoIP) systems often had unreliable call quality, but the cloud phone system today, coupled with a quality broadband connection, provides voice quality equal to or better than the superior quality enjoyed on copper wire systems. You don't have to give up call quality to enjoy the many benefits of a cloud phone system.
What if our network connection or power goes out?
A top cloud phone solution today is robust and redundant. In the event of a network or power outage, calls can be rerouted to mobile phones. In the unlikely event that you lose power and cannot connect to the internet, callers will still reach voicemail, and you can use a mobile device to forward phones to other locations.
Next step:
Contact Nexogy
and learn how a cloud phone system can help your business work better.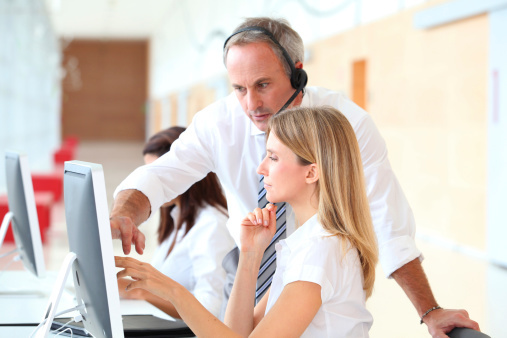 Will we have to hire an IT pro to run our phone system?
No. These phone systems are designed for easy setup and management through an intuitive web portal, and top providers are ready to answer your questions and help you with any problems you may have. In general, however, you do not need to have IT skills to be able to set up, manage, and use a cloud phone system.
Our business is growing and we'd like to add a call center. Can we do that with a cloud phone system?
One of the greatest advantages of a cloud phone system is how easily scalable it is. Since no new wires have to be run, adding lines can be done quickly, online, and you only need to provide the headsets or handsets needed. Likewise, adding a call center is no longer the major ordeal it used to be. You don't have to make a large capital investment up front, and you don't have to outsource to get a call center that meets your needs with the features you demand.
Can we keep our existing phone number with a cloud phone system?
Yes. A top cloud phone provider will port your existing number from your original provider, including mobile numbers. Moreover, if you want to add a toll-free number or a vanity number, a top cloud phone provider will work with you to set these up quickly and easily, so you can serve customers more effectively.
Conclusion
Cloud phone systems are so popular because they simply work, providing businesses of all sizes with the phone features they need at prices that are far lower than the hardwired phone systems of yesterday. Cloud phone systems are easy to set up and manage, and they have a wealth of features to help ensure calls get to their recipients the first time, and that messages are always easy for the recipient to listen to or read (via voicemail transcription). In other words, they let you concentrate on running your business, with the confidence that your phone system works as hard as you do.
At
Nexogy
, we provide cloud phone systems for businesses of all sizes, helping them save money and enjoy a wide range of features that can streamline business processes and improve efficiency.
Nexogy
also provides
WiMax
high speed internet for business, with fast, symmetric, dedicated connections that are perfect for today's collaboration, cloud application, and communications needs.
Next step:
Contact Nexogy
and learn how a cloud phone system can help your business work better.
Topics: business phone systems
About the Author
Carlos Lahrssen is president and CEO of nexogy, as well as founder, president and CEO of LD Telecommunications, Inc., nexogy's parent company. Lahrssen is an industry fan, follower and advocate — stay...
read more