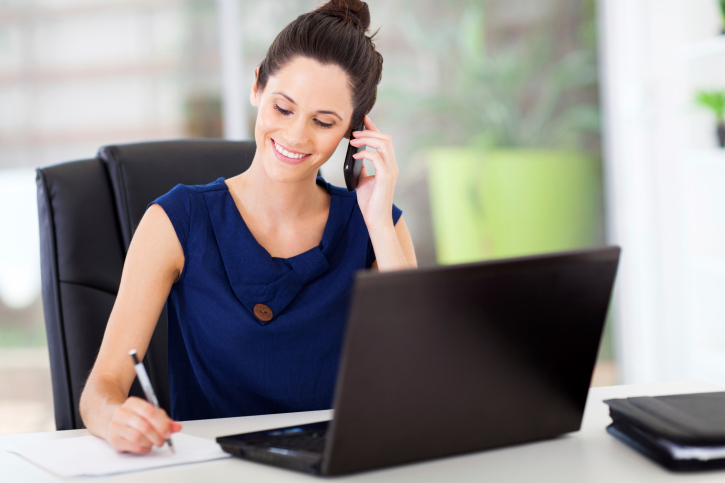 Hosted numbers can have many benefits for your business, from better quality customer service to higher sales numbers. Hosted numbers can take your business to the next level for a fraction of the cost of other methods. Here are some facts you need to know about hosted numbers.
What are hosted numbers?
Hosted numbers are toll-free numbers that are assigned to a business through a hosted phone system. Hosted phone systems are versatile, highly functioning phone systems that offer businesses flexibility and mobility as well as greatly reduced cost when compared to traditional phone systems.
Next step:
If you don't have a hosted phone system but would like to find out more about how hosted numbers and phone systems can give your business the tools it needs to succeed,
contact nexogy
today.
How do hosted numbers benefit businesses?
One of the biggest benefits of having a hosted number is that it is toll-free. Customers can feel confident calling your business without being charged fees, even on a traditional phone. Even for cell phone users, though, there are many benefits. Customers perceive businesses as having more credibility and legitimacy when toll free numbers are given. Studies show that vanity hosted numbers (those using a word in the number, like 1-800-FLOWERS) are remembered far more often than other numbers. Hosted numbers can be a very effective marketing tool for businesses.
Another important benefit of having hosted numbers is the portability they can provide. In an
article written for Forbes magazine
, Gene Marks details his experience with hosted phones and numbers this way: "My office is just outside of Philadelphia. My phone system is somewhere near San Jose, California." With hosted numbers, businesses can be run from multiple locations and even have calls be received by the system from a particular location when they, in fact, are located elsewhere. The point is not to be deceptive, but to have a local presence through the phone system that may be beneficial to the business.
Can hosted numbers help businesses track and keep records of phone calls?
Another benefit to hosted numbers is that, like all numbers in hosted systems, the record-keeping is done by the system, without a lot of effort on the user end. As Carlos Lahrssen of nexogy says, "having the ability to dial out to a customer or vendor, presenting your office caller ID, record the call, account for the call, transfer, conference-in, etc as if you where sitting at your desk is definitely a feature that a traditional, legacy telephone line won't be able to provide." Some businesses have even used multiple hosted numbers to track the effectiveness of different ad campaigns, allowing them to use their limited resources more effectively.
Are hosted numbers expensive?
Compared to traditional phone systems, the costs of hosted numbers through a hosted phone system are very reasonable. Businesses have saved significant amounts of money by choosing hosted numbers, not to mention the increased sales generated by having these numbers.
Next step:
Contact nexogy
and find out how hosted numbers can help your business grow and prosper.
Carlos Lahrssen is president of nexogy.
Sources:
Quora: Carlos Lahrssen
http://www.quora.com/VOIP-or-Traditional-Landlines-What-is-the-best-phone-choice-for-a-growing-financial-services-company-We-are-five-employees-and-predominately-make-in-state-calls

The Pros of Hosted Phone Systems
http://www.forbes.com/2010/09/28/small-business-savings-technology-hosted-telecom.html
How Hosted Numbers Can Help Your Business Grow
http://www.nexogy.com/blog/how-hosted-numbers-can-help-your-business-grow
Topics: business phone systems
About the Author
Carlos Lahrssen is president and CEO of nexogy, as well as founder, president and CEO of LD Telecommunications, Inc., nexogy's parent company. Lahrssen is an industry fan, follower and advocate — stay...
read more