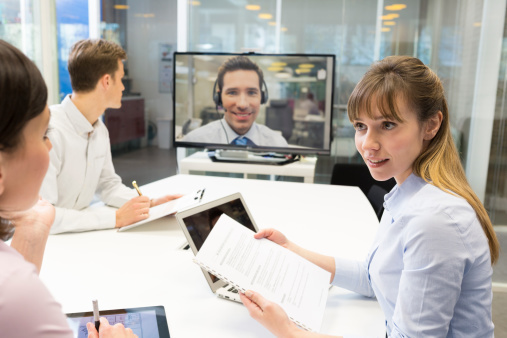 Your business telecommunications system says a lot about your company. When calls are dropped, misrouted, or forgotten, who is going to bother calling back? With a small startup, you're understandably wary about dropping a lot of money on an office phone system, but a cloud PBX system may be the perfect answer to your small business telecommunications needs.
A cloud PBX system is simply a business phone system based on cloud computing technology. Instead of having a hardware trunk on your premises for handling calls, all functionality is taken care of in the cloud, just as many of your business computer applications probably are.
With a cloud PBX system, up-front investment is minimal, and the only hardware you provide are the handsets employees use. Better still, there are cloud PBX systems that provide the handsets as part of their flat monthly rate. A great telecommunications system helps your small business look bigger and more established, making it easier for you to compete and succeed. Here's how cloud PBX makes your small startup appear bigger.
Auto-Attendant
Choose a cloud PBX system with an auto-attendant feature, and you have a 24/7 virtual receptionist that never takes a vacation. Your cloud PBX system can easily be configured to route calls directly to their destinations, and even to do things like using caller ID information to send certain calls directly to the CEO. Calls can be rerouted if the recipient has stepped away from his desk, and they can be routed to employees' mobile phones when they are working off-site or telecommuting. Auto-attendant ensures that every call gets to its proper destination.
One Phone Number, Unlimited Locations
Many businesses, including small ones, have multiple locations, perhaps even spread over multiple states. With a cloud PBX system, your business has one number, whether customers need to talk to a sales rep in St. Louis, or a tech support representative in Minneapolis. A unified number for multiple locations shows that your business "has it together" in more ways than one. When your employees can dial an extension and instantly transfer a caller to someone in another city, or someone who is attending a conference or meeting clients, callers know they are important, and they are more likely to be loyal to your company.
Next step:
Contact Nexogy
and learn how cloud PBX makes your small business stand out.
Voicemail Transcription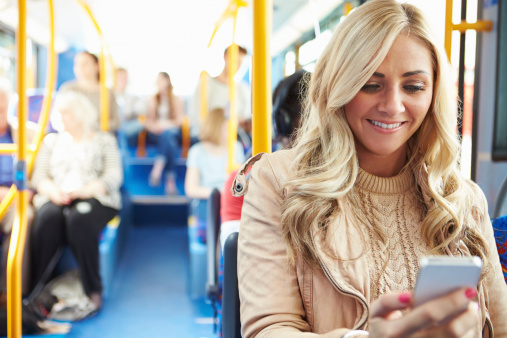 Sometimes leaving a voicemail message is necessary, but callers want to feel confident their voicemails will reach recipients as quickly as possible. Some cloud PBX systems have voicemail transcription, also called "visual voicemail," that transcribes voicemail messages to text and sends them to recipients as emails or SMS texts, along with an attached sound file so they can listen to messages as well as read them. Voicemail transcription allows employees to read their voicemails in environments when listening to them is impractical (like when they're on a conference call). The result is prompt delivery of voicemails to their intended target.
Hunt Groups Ensure Every Call Is Picked Up
Today's top cloud PBX systems enable you to use hunt groups to ensure that no call goes unanswered. A hunt group is a group of extensions set up to take incoming calls. Calls can be routed to a group of employees to be answered. With a hunt group, you can specify which employees are part of the group, the priority in which calls should be distributed, how long a call should spend "hunting" for an employee to answer it, and what happens if all the members of the hunt group are busy.
Easy, Quick Conferencing
Say an important client has a question for one of your engineers. The engineer is able to help, but wants to check in with another engineer to confirm. Your cloud PBX system allows easy conferencing so the second engineer can be brought on the line, whether she's in her office, in the field, or on a business trip. Conferencing is also terrific for getting everyone together for important meetings without requiring everyone to be on the premises. It's a terrific time saver, and helps you satisfy clients better.
Nexogy
offers cloud PBX telecommunications systems with features you might think were only for large enterprises with big budgets. However, cloud PBX systems require minimal up-front investment, scale up on an as-needed basis, and offer an extensive range of call features that can be configured from a user-friendly web portal. Cloud PBX can make your small startup appear to outsiders as the formidable competitor it is, helping you show the world what your business can do.
Next step:
Contact Nexogy
and learn how cloud PBX makes your small business stand out.
Carlos Lahrssen is president of Nexogy.
About the Author
Carlos Lahrssen is president and CEO of nexogy, as well as founder, president and CEO of LD Telecommunications, Inc., nexogy's parent company. Lahrssen is an industry fan, follower and advocate — stay...
read more