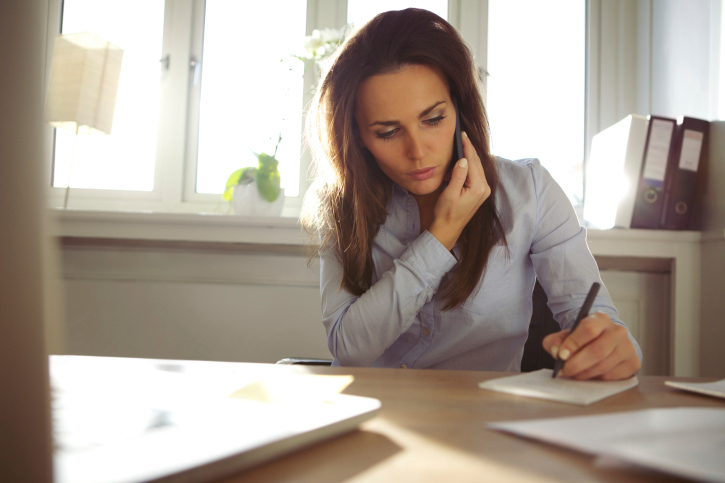 Having a small business in your home can be a great advantage. It can be easier to fulfill both household and work responsibilities when you don't have a commute.
You can even work in your pajamas and take a little catnap when you get drowsy after lunch.With proper management, you may be able to save money on day care costs while being able to spend more time with your kids, as well.
Separating Home and Work
Despite the advantages of having a home-based business, however, there is one major drawback: boundaries. All too easily, the lines between home and work can become blurred, which can negatively impact the running of the business. Sometimes, work tasks beckon in what are supposed to be off hours and workaholism results. Other times, housework and child care get in the way of the business.

At some point, most successful home business owners need to find ways to delineate between their home life and their work life. Making a schedule and designating a work area are two effective ways to separate home and work. The third: having a separate phone system for the business.

Next step: Contact Nexogy for a free consultation about how a business phone system can provide for all your communications needs.


A Business Phone That Works For You
Today's cloud-based IP phone systems offer many advantages to the home-based business owner that make them an indispensable part of any business plan. Although it may seem ubiquitous to have a separate phone system for a business that you run from home, there are actually many advantages to having a separate phone line for any business, in the home or not.

IP business phone systems provide a complete separation between home and business, even when they are used with personal devices like computers and mobile devices. The system keeps track of all calls made through it and can incorporate a directory of phone numbers so that you can easily keep track of both business and sales contacts. With software integration, complete customer histories are also accessible during calls.


Scalability and Portability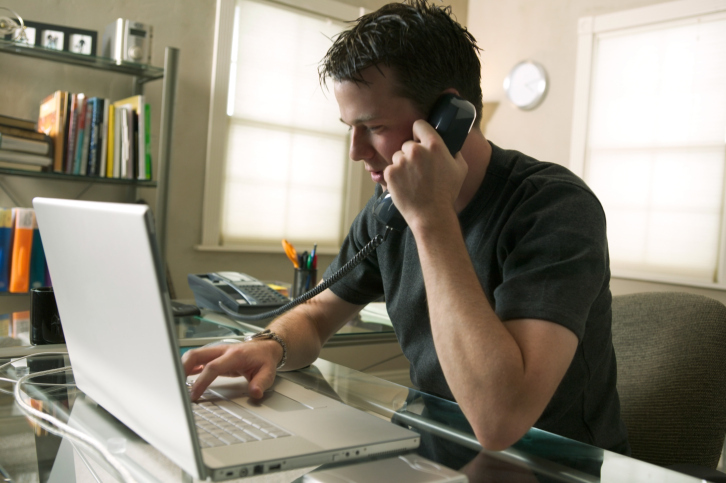 IP systems can grow as the business grows, and can be used in multiple locations to accommodate adding an office or other employees who may work from their homes. Calls can also be forwarded for those times when you are on the road, whether it be for business travel or carpool to soccer practice.

When employees do come into the picture, the phone system can track their activities to provide a way for you to know what they are doing on behalf of the business.
Audio and video conferencing provide tools for communication between 3 or more parties so that everyone can be kept up to speed on business developments. Data about sales and customer service can also be stored within the phone system for easier record-keeping.

Cloud-based IP phone systems are an inexpensive way to handle many business tasks in one place. Costs for IP phones are a fraction of what a traditional phone system costs, not to mention all the software and other capabilities that are provided as part of the same low fee.

Next step: Contact Nexogy to find out how your business can benefit from an IP business phone system.
Carlos Lahrssen is president of Nexogy.

Topics: business phone systems
About the Author
Carlos Lahrssen is president and CEO of nexogy, as well as founder, president and CEO of LD Telecommunications, Inc., nexogy's parent company. Lahrssen is an industry fan, follower and advocate — stay...
read more