In 1967, AT&T created toll-free phone numbers that began with the prefix 800, making it easier for businesses to pay for long distance calls from prospective customers. They became hugely popular, and demand for toll-free numbers eventually exceeded the supply of 800-prefix numbers, making new prefixes like 888,877, 866, and 855 necessary.

You might think that in an age of mobile phone plans with unlimited long distance that toll-free numbers were irrelevant, but that is decidedly not the case. If you have a small business, you should consider the many ways that a toll-free number (or multiple ones) can help your business grow. Having a toll-free number, for example, shows potential customers immediately that you do business outside your local geographic region.


Hosted numbers, provided by telecommunications companies offering hosted business phone systems, make it affordable and incredibly easy to set up. Here's why hosted numbers offer a terrific way for you to take advantage of the benefits of toll-free numbers.
Hosted Toll-Free Numbers Unbeatable for Customer Service
Many customer service processes can be taken care of online. Rare is the company without a feedback or frequently asked questions page. Submitting questions or complaints online is also fairly common. But toll-free customer service numbers are still the gold standard. Many customers want to interact with a real person, and not everyone can find the answer to their question on a company website. Hosted numbers let you offer customers toll-free calling, a goodwill customer service practice that pays off in customer loyalty.
Make Your Small Business Appear Bigger
When your company has a toll-free number, it appears established and substantial. And even if you have a very small business, hosted numbers allow you to afford one or more toll-free phone numbers from day one. Having a toll-free number shows your customers you care about them and want them to communicate with you, and people who use landlines still appreciate avoiding long distance charges.
Next step:
Contact Nexogy
and learn how hosted numbers make your small business stand out.
Hosted Numbers Help You Track Ad Campaigns
Suppose your business is testing out three ad campaigns. With hosted numbers, you can assign a unique toll-free phone number to each ad campaign and easily track the success of each. It's one of the easiest ways to gather data on the effectiveness of advertising strategies, and it's more affordable than you may realize.
Toll-Free Numbers Help Reduce Product Returns
Putting a toll-free number on product packaging makes it easy for customers to contact you about any questions or problems, which can help decrease product returns. Perhaps they don't understand something about how the product is used or put together. With ready access to a 24-hour toll-free number, customers have a convenient option for troubleshooting the issue, and are less likely to simply return the product. The bottom line is, toll-free, hosted numbers listed on packaging can significantly decrease product returns.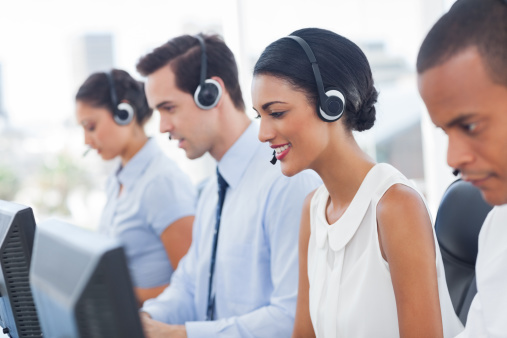 Sales Reps Can Be Assigned Individual Toll-Free Numbers
When your business phone system integrates with employee mobile phones, it's easier than ever for clients to reach the person they need. Assigning toll-free numbers to sales reps takes this convenience a step further. Moreover, should a sales rep take a job elsewhere, hosted numbers give you the easy option of simply reassigning the toll-free number to a different sales rep, so no customer call goes unanswered.
Benefits of Vanity Numbers
Vanity numbers, or personalized numbers, use digits that spell something. 1-800-CONTACTS and 1-800-FLOWERS are two examples. Hosted numbers allow smaller businesses to afford a vanity toll-free number that can make an enormous difference in sales and growth. Ad response rates are often significantly higher when vanity toll-free numbers are used, whether in visual or auditory ads,
according to advertising research studies
. Don't think a vanity number is out of reach for your small business; hosted numbers make them very affordable.
Toll-free numbers may seem antiquated in an era of mobile everything and online communications, but they can be a remarkable tool for helping your business grow. Hosted numbers, provided by telecommunications companies offering hosted business phone systems, offer toll-free and vanity toll-free numbers that are affordable and most importantly, effective.
Nexogy
is a leading provider of hosted business telecommunications solutions, and offers hosted toll-free and vanity numbers in addition to the many great features you expect from your business phone system. Today's small businesses have affordable access to great features like toll-free numbers, auto-attendant, easy conferencing, and integration with employee mobile devices. Let
Nexogy
show you how we can help your business grow.
Next step:
Contact Nexogy
and learn how hosted numbers make your small business stand out.
About the Author
Carlos Lahrssen is president and CEO of nexogy, as well as founder, president and CEO of LD Telecommunications, Inc., nexogy's parent company. Lahrssen is an industry fan, follower and advocate — stay...
read more