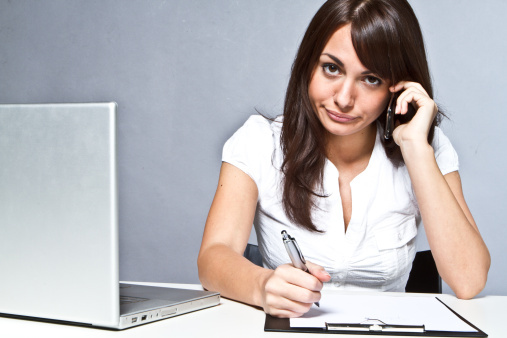 We've all been put on hold when calling a business or professional office. It's a standard feature on most phone systems, and most people accept that at some time or another, they'll place a call and be put on hold. It's a fact of life.

Of course, nobody likes being put on hold, but sometimes there's no avoiding it, particularly in customer service situations. However, there are several things you can do to make the time callers spend on hold less frustrating. Doing so is good for your brand and good for customer loyalty.
Being on Hold Can Cause Customers to Complain
One possibly unforeseen consequence of the social media explosion is the phenomenon of people composing Tweets about being on hold. In fact, there's a whole website devoted to Tweets from callers about being on hold. If your company is putting more customers on hold, or you're receiving complaints from customers about being on hold for long periods, maybe it's time to upgrade your phone system, or consider setting up a call center to handle your call volume. You won't completely eliminate putting customers on hold, but you can cut down on it.
Why Silence Is Bad for Your Customer on Hold
Allowing the line to go completely silent for the caller after he or she has been put on hold could be a big mistake. Most callers hang up within one minute when there is silence after being placed on hold. With silence, the caller may not be sure if the call is still connected, and after a minute may conclude they've been disconnected and hang up. Having music or other information playing while a caller is on hold shows that the call is still connected, and can make the wait a little less frustrating.
Next step:
Contact Nexogy
and learn how our phone systems can help your business.
Make Being on Hold More Pleasant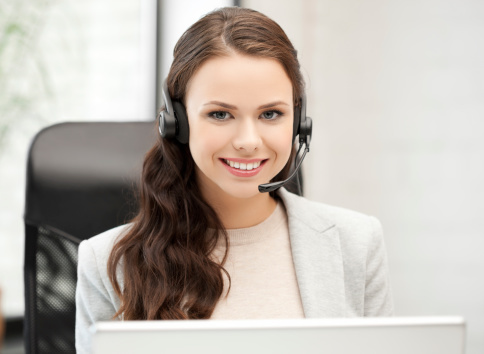 How you put people on hold can make a difference in how patient they are once they're there. Rather than an abrupt, "Hold please," try to mention the caller by name, the party they're calling, and the reason they need to be put on hold. For example, you might say, "Ms. Smith, let me check if Mr. Jones is available. Can you hold for a moment?" If they agree, say, "Thank you. I'll be right back with you."
Many companies play music to callers who are on hold, but that's not the only way to fill the wait time. Some companies use that time to deliver helpful information, such as answers to common questions, announcements of new products or services, or directions to the office. Some companies that play music while callers are on hold may interrupt the music periodically to reassure the caller they haven't been forgotten.
Some On Hold Dos and Don'ts
Don't interrupt a caller to tell them you're putting them on hold. Wait for a natural pause in the conversation.

If possible, give a reason for putting them on hold: "Can I put you on hold while I retrieve your file?"
Reassure callers you will return in a moment, and thank them for holding when you pick the call up again.
If it appears the person will be on hold for longer than a minute or two, offer to take the caller's number and call them back.
If you know the caller's name, use it periodically. This lets them know they are important to you.
Avoid putting callers on hold multiple times in the same call. If this looks like a possibility, offer to take their number and call them back.
Keep your cool and avoid being rude, even if the caller is irate.
Putting callers on hold is sometimes necessary, but today's phone systems help you reduce the frustration callers feel when this happens. Phone systems with features like find me / follow me and call hunt groups can minimize the number of times callers are put on hold. And many phone systems allow the option for you to play music or spoken messages to callers waiting on hold. Learning how to minimize use of call hold, how to converse with callers you put on hold, and how to make their time waiting less frustrating is smart customer service.
At
Nexogy
, we offer phone systems with a range of great features that you can use to minimize time customers spend on hold, and that make the waiting process more pleasant, like playing music. Great customer service is a key to your business success, and
Nexogy
can help you have a phone system that makes great customer service possible.
Next step:
Contact Nexogy
and learn how our phone systems can help your business.


Carlos Lahrssen is president of Nexogy.
Topics: business phone systems
About the Author
Carlos Lahrssen is president and CEO of nexogy, as well as founder, president and CEO of LD Telecommunications, Inc., nexogy's parent company. Lahrssen is an industry fan, follower and advocate — stay...
read more